Last update:
Adductor Longus Muscle
Attachments of Adductor Longus: Origin and Insertion
Origin (proximal attachment):
a. Superior aspect of pubis, below pubic tubercle.
Insertion (distal attachment):
a. Middle third of linea aspera of femur along medial lip.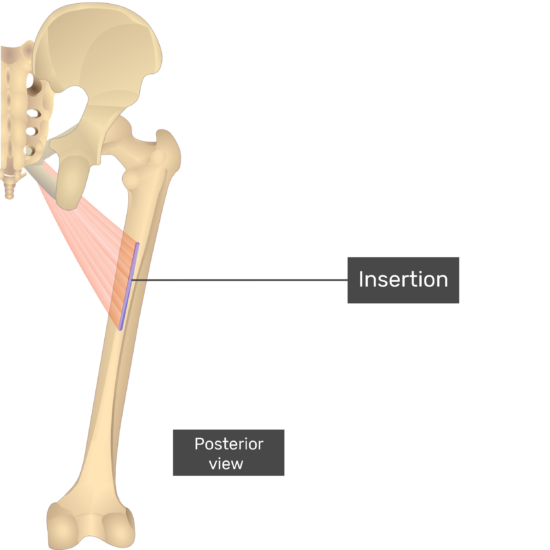 Actions of Adductor Longus on the thigh (femur) :
a.
Adducts the thigh at hip.
b. 
Flexes the thigh at hip. (References suggest it may also laterally or medially rotate the thigh).
Nerve to muscle and its spinal segment:
Obturator nerve (L3-L4).
An Overview of the Anterior Muscles of the Thigh
Test yourself while observing the Adductor Longus muscle