Psoas Major Muscle
Last update:
The psoas major muscle is a hip flexor located in the lumbar region of the body.
Psoas Major (Musculus Psoas Major)
Origin (proximal) attachments:
a. Bodies and bases of tranverse processes of L1-L5.
Insertion (distal) attachments:
a. Lesser trochanter of femur.
Understand psoas major anatomy faster with these 3D muscle anatomy videos.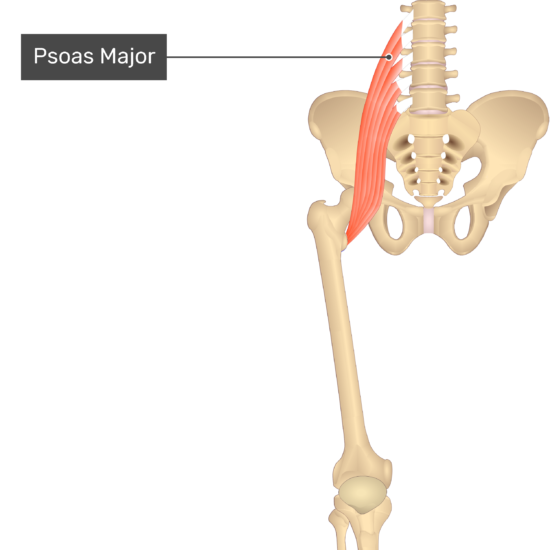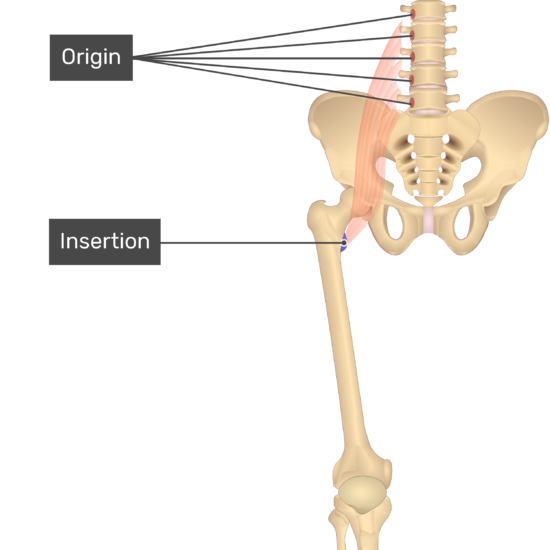 Actions of Psoas Major on the thigh (femur) :
a.
Flexes thigh at the hip.
b.
Laterally rotates thigh at the hip.
c. 
Flexes vertebral column (torso).
Nerve to muscle and its spinal segment:
Branches (ventral rami) of lumbar plexus (L1-L3).
An Overview of the Anterior Muscles of the Thigh
Test yourself while observing the Psoas Major muscle