Last update:
Coracobrachialis Muscle – Attachments, Action & Innervation
Coracobrachialis is one of the three muscles that comprise the anterior compartment of the arm. Its action is mainly antagonist to the action of the Deltoid.
Origin: (proximal attachments)
Coracoid process of scapula.
Insertion: (distal attachments)
Mid-medial surface of humerus.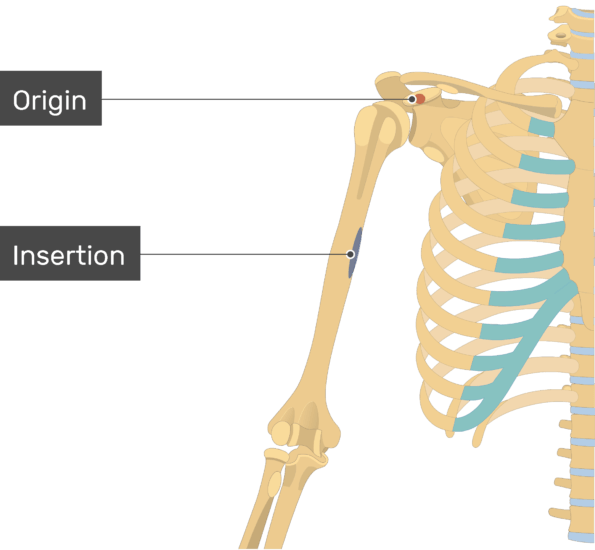 Learn the muscles of the arm and shoulder quicker with these quizzes, diagrams and worksheets.
Actions of Coracobrachialis Muscle:
Innervation of Coracobrachialis Muscle:
a. Musculocutaneous nerve.
b. C5, C6, and C7.