Last update:
Triceps Brachii Muscle – Long Head
The long head of the Triceps brachii is one of three heads that make up the muscle. It descends between teres minor and major, dividing the wedge-shaped interval between them and the humerus into triangular and quadrangular spaces.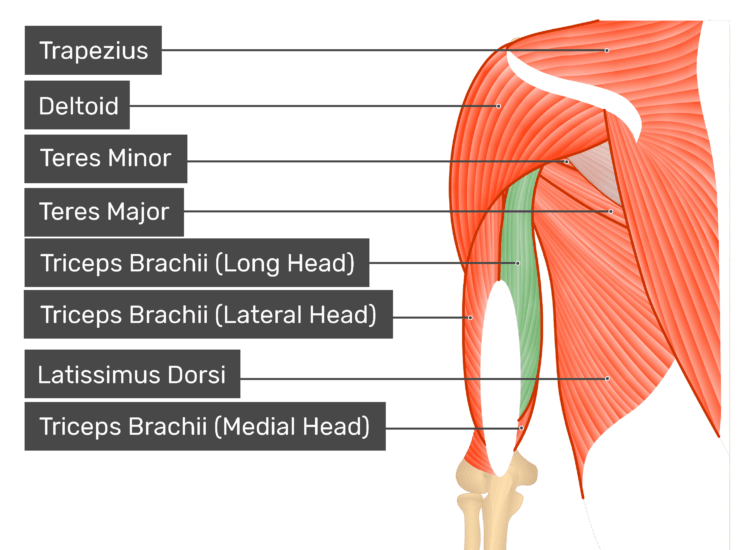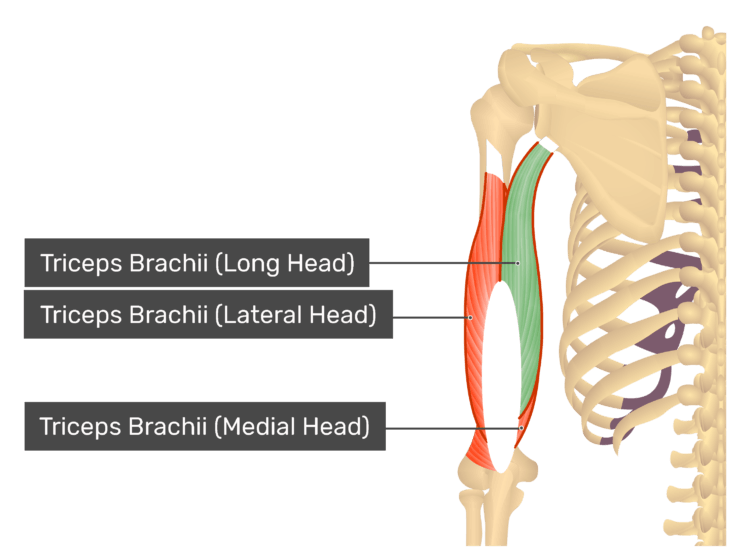 Origin: (proximal attachment)
a. Infraglenoid tubercle of scapula.
Insertion: (distal attachment)
a. Posterior olecranon process of ulna.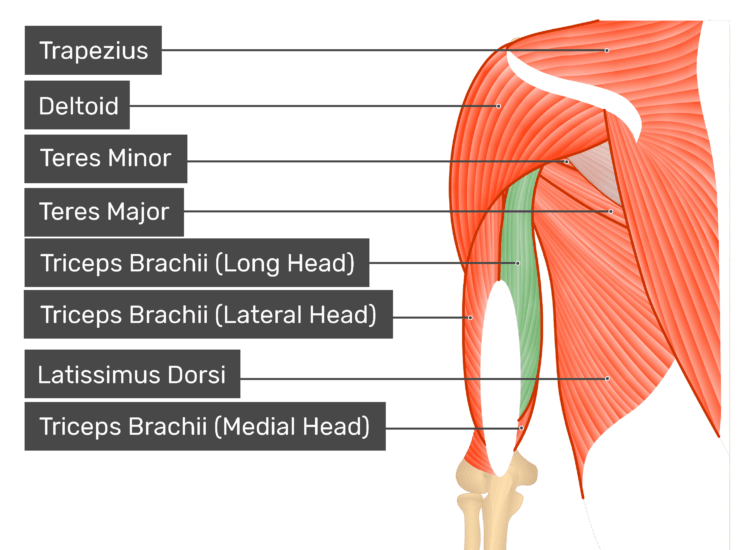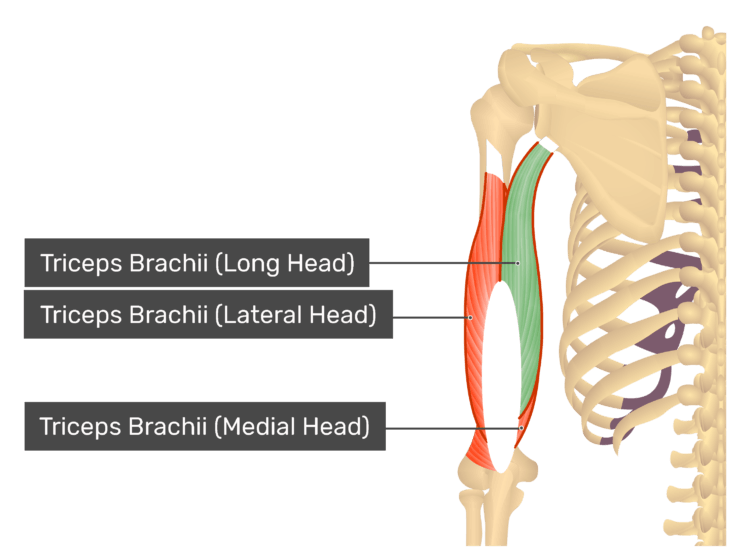 Actions of Triceps Brachii Long Head:
a.  
Extends the forearm at elbow.
b. It also extends the arm at the shoulder.
Innervation of Triceps Brachii Long Head:
a. Radial Nerve (C7, C8)
An Overview of the Posterior Muscles of the Arm: