Last update:
Triceps Brachii Muscle – Long Head
The long head of the Triceps brachii is one of three heads that make up the muscle. It descends between teres minor and major, dividing the wedge-shaped interval between them and the humerus into triangular and quadrangular spaces.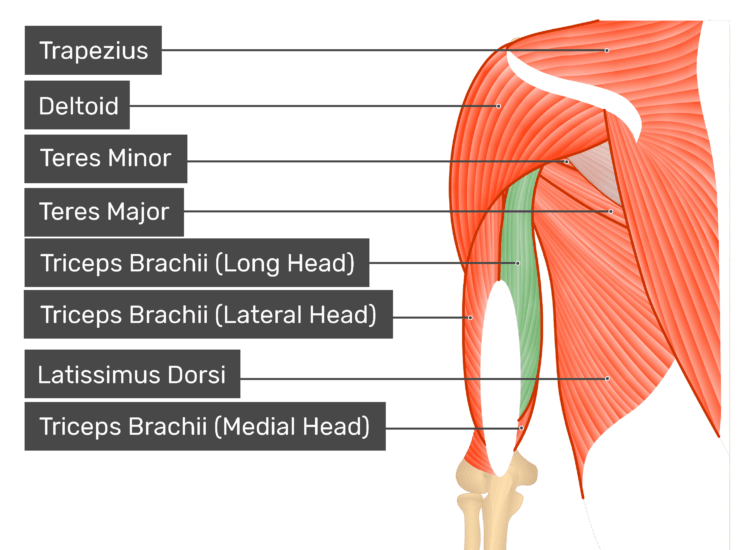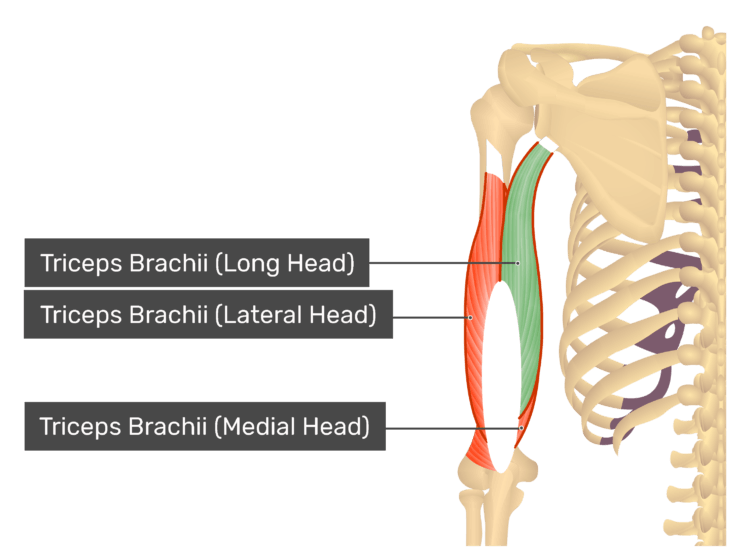 Origin: (proximal attachment)
a. Infraglenoid tubercle of scapula.
Insertion: (distal attachment)
a. Posterior olecranon process of ulna.
Continue learning about the triceps and its neighbouring muscles with this muscles of the arm anatomy quiz guide.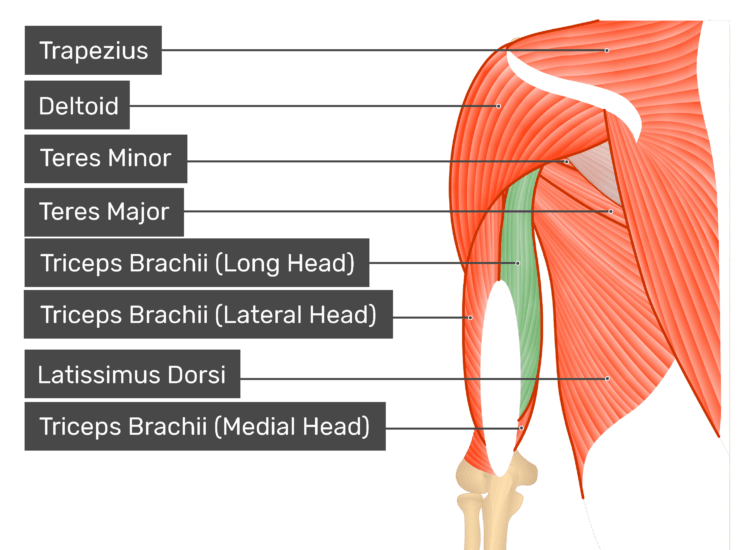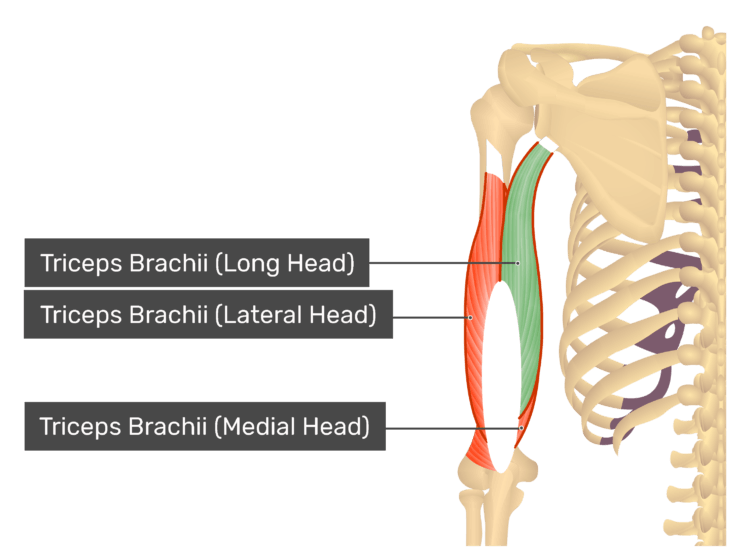 Actions of Triceps Brachii Long Head:
a.  
Extends the forearm at elbow.
b. It also extends the arm at the shoulder.
Innervation of Triceps Brachii Long Head:
a. Radial Nerve (C7, C8)
An Overview of the Posterior Muscles of the Arm: