Last update:
Triceps Brachii Muscle: Lateral Head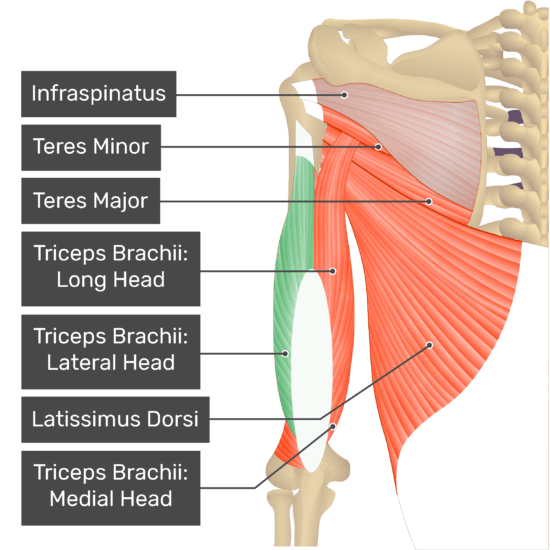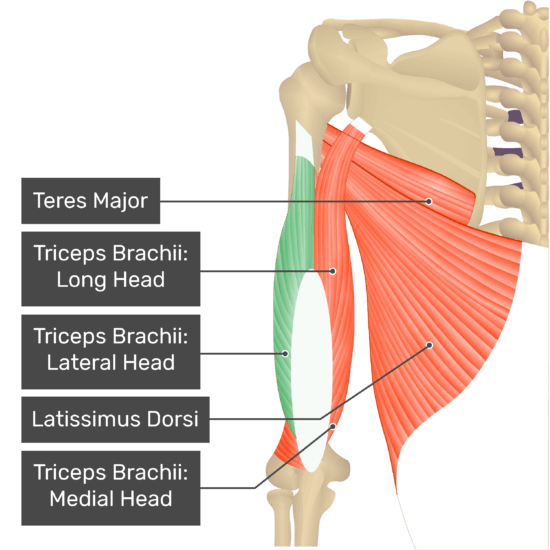 Origin (proximal attachment)
a. Proximal portion of posterior humerus, superior to radial groove.
Insertion (distal attachment)
a. Posterior olecranon process of ulna.
Actions of the Triceps Brachii Muscle Lateral Head:
a. 
Extends the forearm the at elbow.
Nerve to the Triceps Brachii muscle Lateral Head and its spinal segment:
a. Radial nerve (C7, C8).
An Overview of the Posterior Arm muscles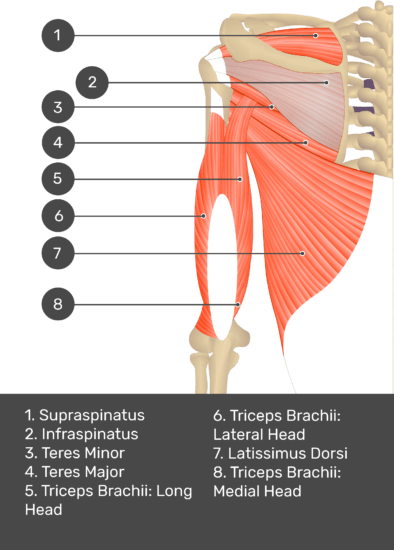 Test yourself while observing the Triceps Brachii muscle Lateral Head