Triceps Brachii Muscle: Medial Head
Last update:
The medial head of the Triceps brachii arises from inferior two thirds of humerus to insert, along with the other two heads of the triceps, on the olecranon of the ulna.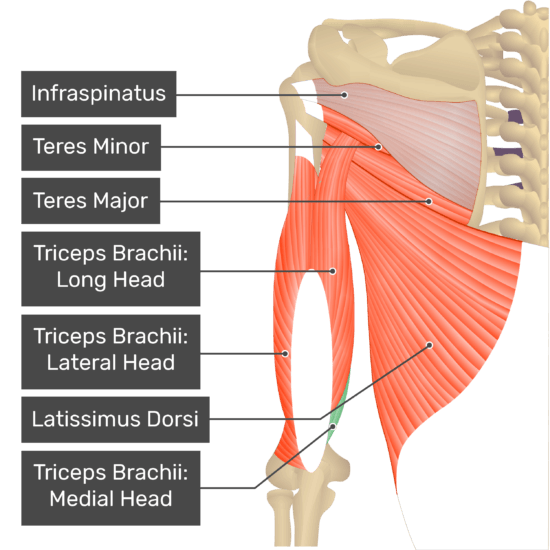 Origin (proximal attachment)
a. Inferior 2/3 of posterior humerus.
Insertion (distal attachment)
a. Posterior olecranon process of ulna.
Actions of the Triceps Brachii Muscle Medial Head:
a. 
Extends the forearm at elbow.
Learn the anatomy of the arm and shoulder muscles more efficiently with this step-by-step guide. 
Nerve to the Triceps Brachii muscle Medial Head and its spinal segment:
a. Radial nerve (C7, C8).
An overview of the posterior arm muscles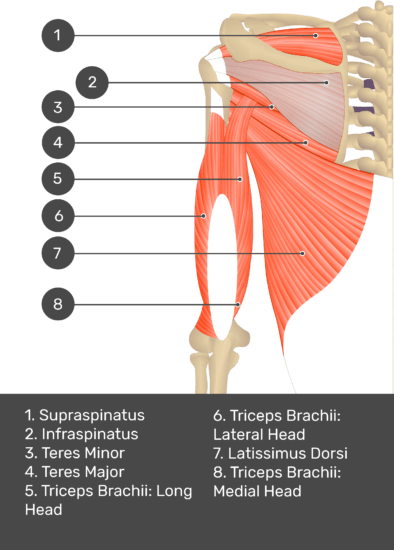 Test yourself while observing the Triceps Brachii muscle Medial Head.