Iliocostalis Thoracis Muscle
Last update:
The iliocostalis thoracis muscle is a deep back muscle and part of the erector spinae.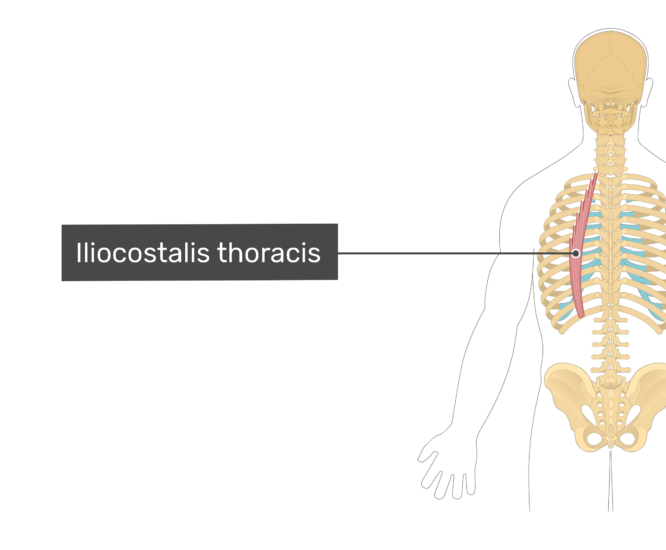 Muscularis iliocostalis thoracis
Origin: angles of ribs 7-12, medial to insertions of iliocostalis lumborum
Insertion: angles of ribs 1-6; transverse process of C7.
Origin and insertion of the iliocostalis thoracis
Actions of the Iliocostalis Thoracis Muscle:
Bilateral action: extends vertebral column (= back)
Unilateral actions: laterally flexes vertebral column (= back)
Learning muscle anatomy is hard! Simplify your studies with these time-saving muscle anatomy reference charts.
Nerve Supply to Iliocostalis Thoracis:
Dorsal rami of thoracic spinal nerves.
Overview of the Muscles of the Back: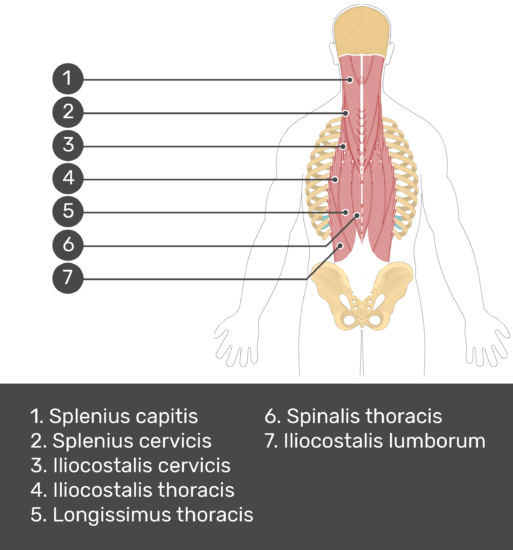 Review the muscles of the back and test yourself.