Last update:
Longissimus Thoracis Muscle
Muscularis longissimus thoracis
Origin: Transverse and spinous processes of lumbar vertebrae; sacrum and iliac crest via iliocostalis lumborum tendon & lumbosacral aponeurosis.
Insertion: Transverse processes of T1 – T12; between tubercles and angles of lower 9 to 10 ribs.
Insertion and origin of the longissimus thoracis muscle.
Actions of the Longissimus Thoracis Muscle:
Bilateral action: extends and hyperextends vertebral column (back).
Unilateral action: laterally flexes vertebral column to the same side.
Nerve Supply to Longissimus Thoracis:
dorsal rami of the thoracic and lumbar spinal nerves.
Overview of the Muscles of the Back: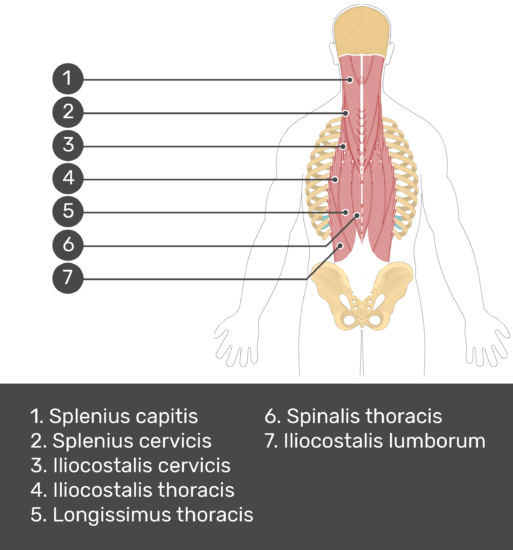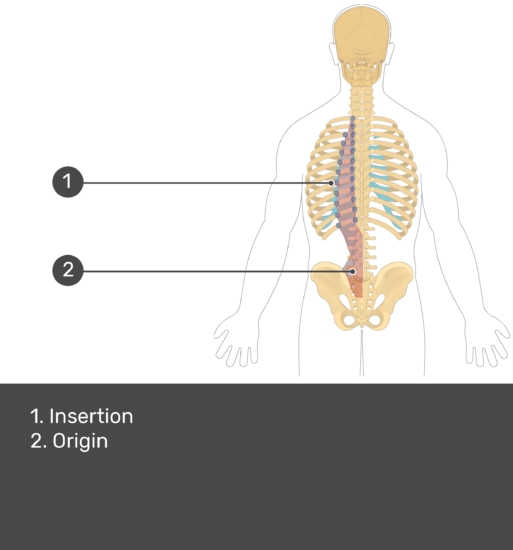 Review the muscles of the back and test yourself.