Longissimus Thoracis Muscle
Last update:
Muscularis longissimus thoracis
Origin: Transverse and spinous processes of lumbar vertebrae; sacrum and iliac crest via iliocostalis lumborum tendon & lumbosacral aponeurosis.
Insertion: Transverse processes of T1 – T12; between tubercles and angles of lower 9 to 10 ribs.
There must be an easier way to learn muscle anatomy, right? Right! These muscle anatomy reference charts are the best way to simplify your studies.
Insertion and origin of the longissimus thoracis muscle.
Actions of the Longissimus Thoracis Muscle:
Bilateral action: extends and hyperextends vertebral column (back).
Unilateral action: laterally flexes vertebral column to the same side.
Nerve Supply to Longissimus Thoracis:
dorsal rami of the thoracic and lumbar spinal nerves.
Overview of the Muscles of the Back: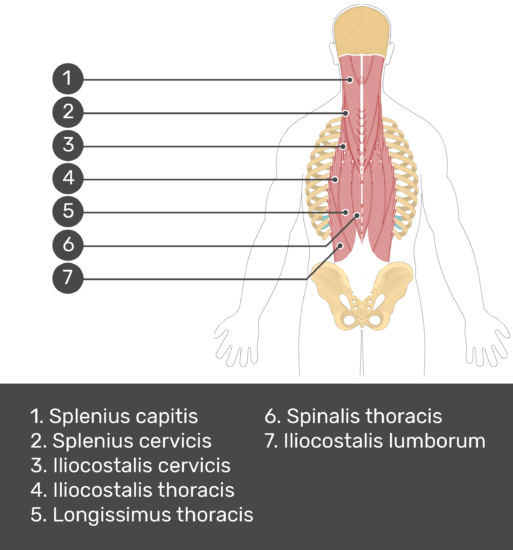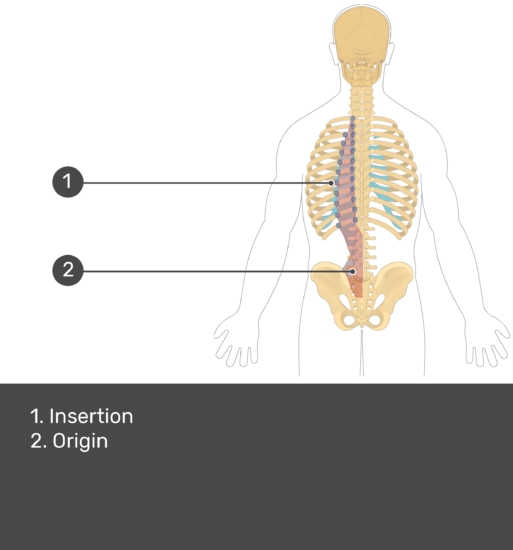 Review the muscles of the back and test yourself.