Last update:
Tibialis Anterior Muscle – Attachments, Actions & Innervation
Origin: (proximal attachments):
Lateral condyle & superior 2/3 of anteriolateral surface of tibia;
Interosseous margin.
Insertion: (distal attachments):
Medial & plantar surfaces of medial cuneiform.
Base of 1st metatarsal along the medial & plantar surfaces.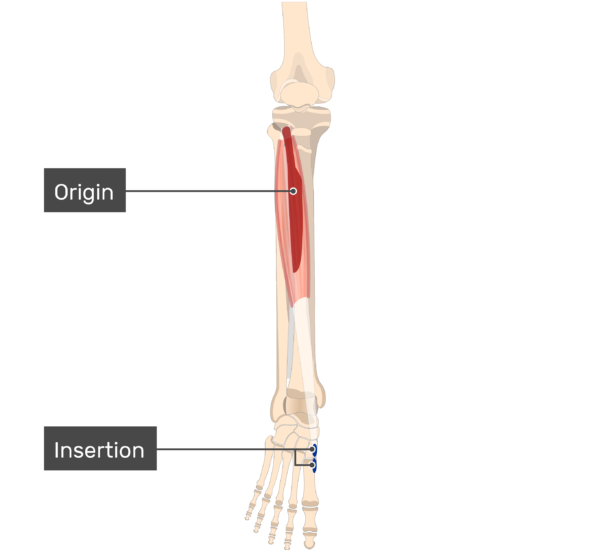 Actions of Tibialis Anterior Muscle on the foot:
a.
Dorsiflexes foot at ankle.
b.
Inverts foot at ankle.
Nerve to Muscle and its Spinal Segment:
Deep peroneal nerve (L4, L5, S1).
Overview: