Last update:
Glottis – Structure & Function
A mirror positioned
above the larynx shows a superior view of the vestibular and vocal folds.
Superior view of vestibular and vocal folds.
Swipe to explore the surrounding structures of the glottis
Laryngeal muscles can adjust the size of the glottic opening, depending on need.
Learn more about the structures of the respiratory system with this expert study guide. 
An Overview of the Structure and Function of the Glottis :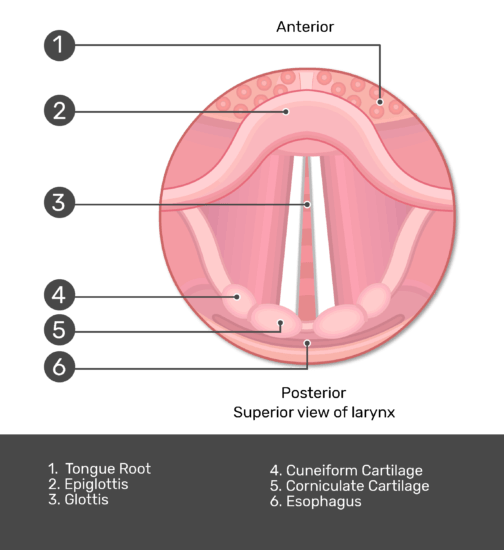 Test yourself by observing Glottis Structure and Function