Last update:
General Anatomy of the Larynx – Larynx Anatomy
The walls of the larynx are made up of
cartilage, ligaments,
membranes, muscles, and respiratory mucosa (or mucous membrane).
There are nine (9) laryngeal cartilages, three (3)
paired and three (3) 
single single. Together, they form a supportive skeletal framework.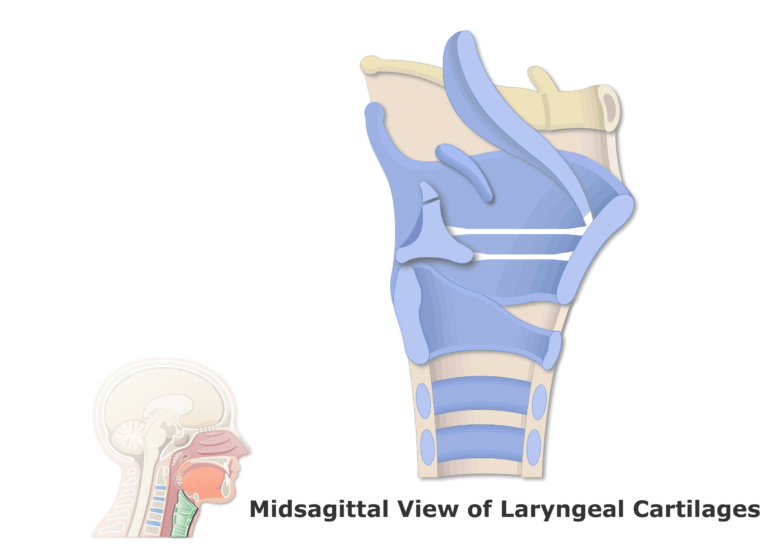 Several ligaments and membranes loosely hold the cartilages together.
Swipe to explore the ligaments of the larynx
Two sets of muscles control larynx movements.
Intrinsic muscles regulate the tension and orientation of the vocal ligaments that produce the voice. Superior view/ Lateral view
Extrinsic muscles (not shown) adjust the position of the larynx during the swallowing process.
Respiratory mucosa (or mucous membrane) covers most of the interior surface of the larynx. It is continuous with the tissues that line the pharynx and serves to further clean, moisten and warm inhaled air.
An Overview of the Larynx:
Larynx Cartilages: 
Show/
Hide answers
Larynx Wall: 
Show/
Hide answers
Intrinsic Muscles: 
Show/
Hide answers
Ligaments and Membranes: 
Show/
Hide answers
Test yourself while observing the Larynx