Small Cartilages of the Larynx – Arytenoid, Corniculate, & Cuneiform Cartilages
Last update:
Two
arytenoid cartilages are located along the upper edge of the cricoid lamina (or back plate) of the larynx.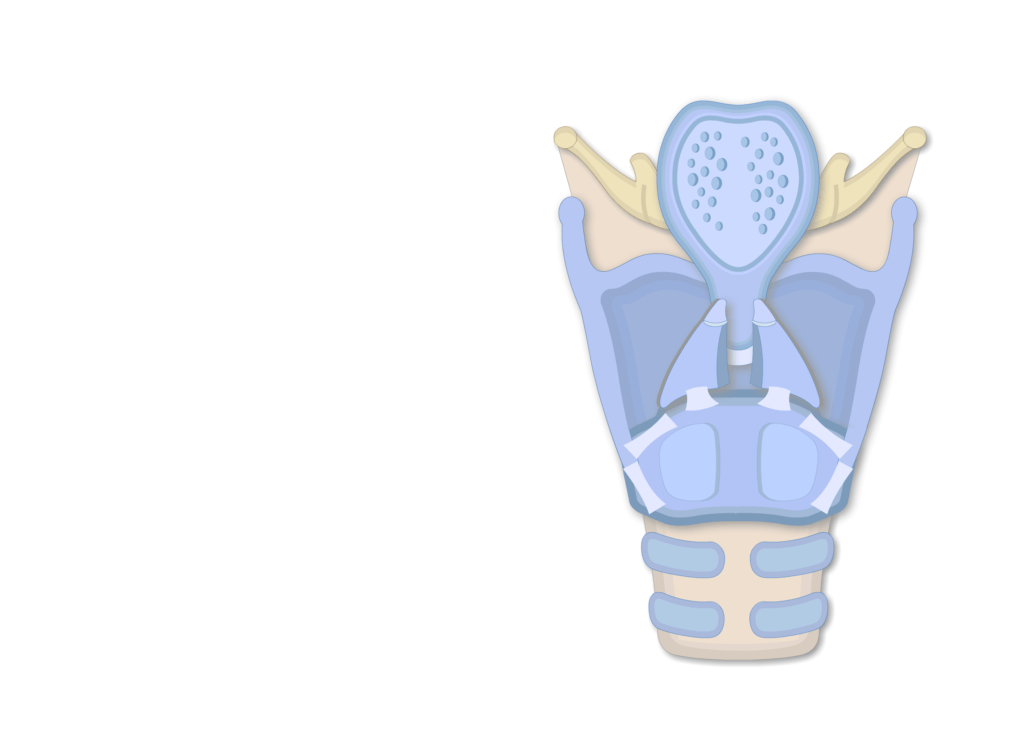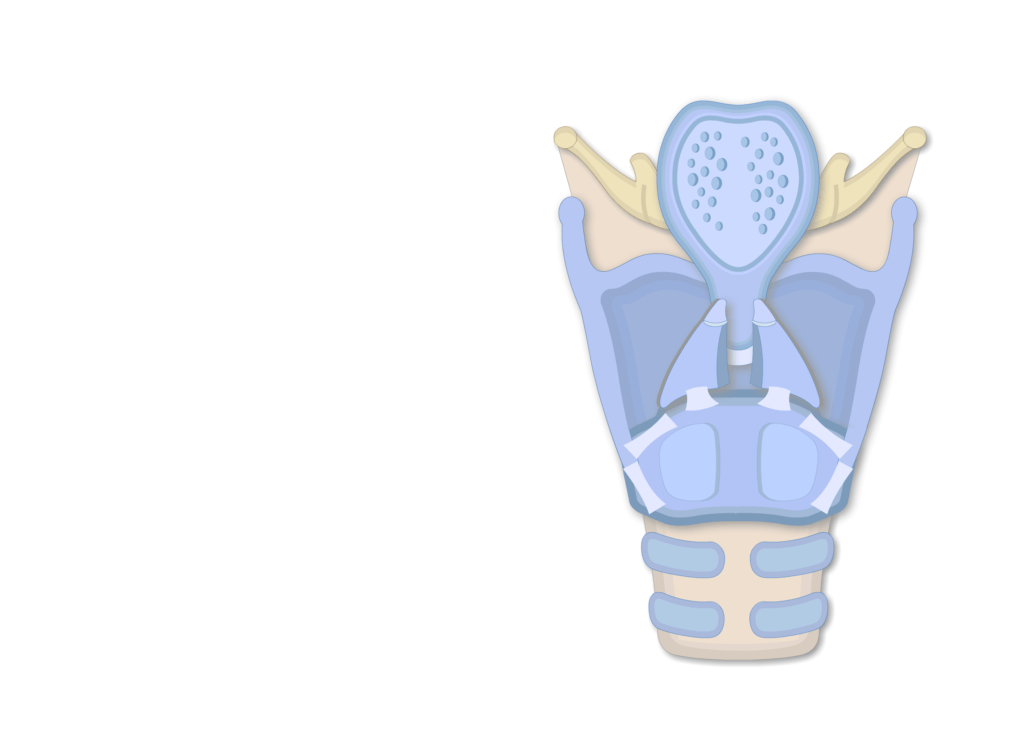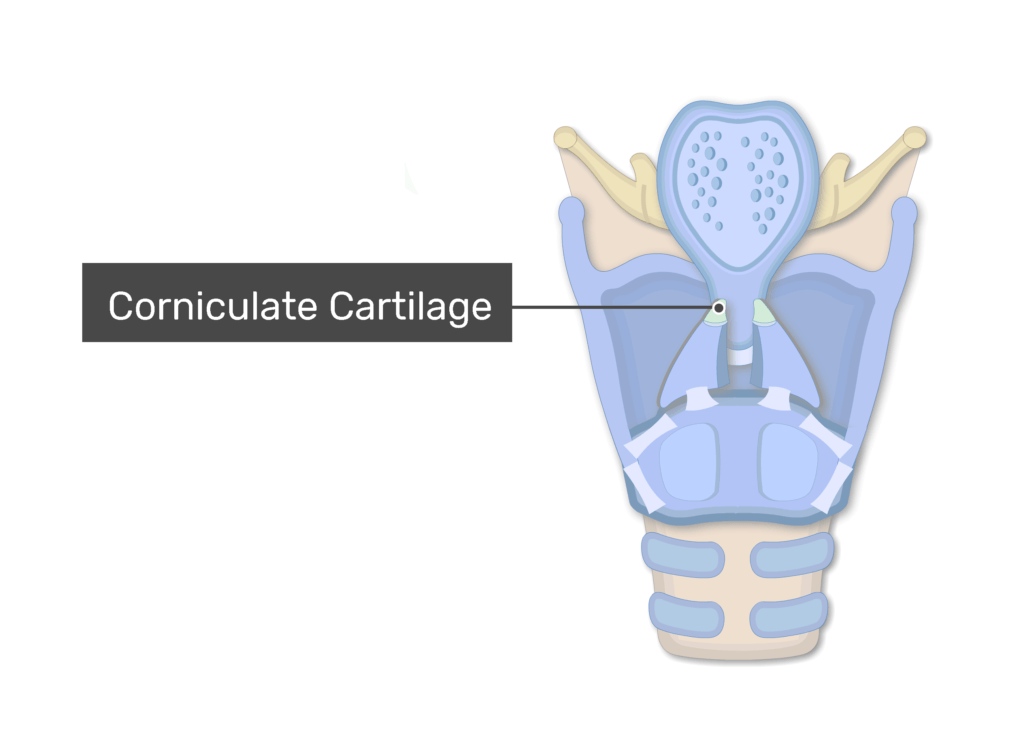 The arytenoid cartilages help regulate the movements of the attached vocal ligaments.
Have you tried solidifying your knowledge with flashcards? Find out how you can make your own.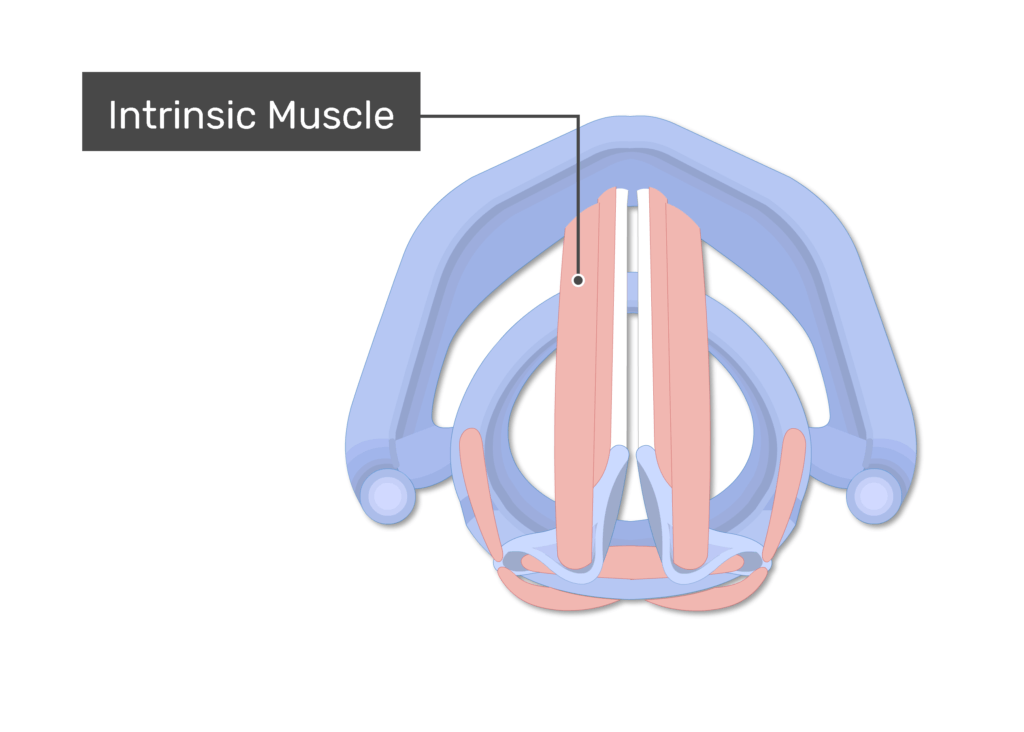 The contraction of these muscles causes the  length and position  of the vocal ligaments to change.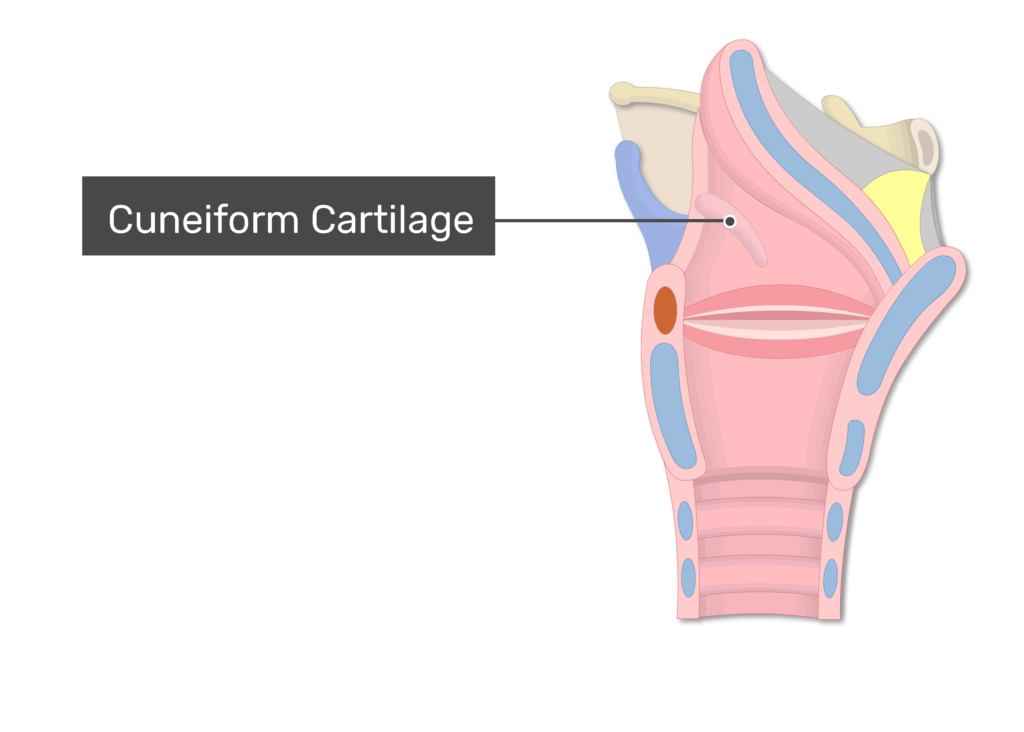 These cartilages are embedded in the quadrangular membranes and aryepiglottic folds that loosely connect the arytenoid cartilages to the epiglottis.
The cartilages add support to these soft tissues.
An Overview of the Arytenoid, Corniculate, & Cuneiform Cartilages:
Test yourself while observing the Arytenoid, Corniculate, & Cuneiform Cartilages
Test yourself:
Larynx Anatomy Quiz: Cartilages and Membranes