Last update:
Popliteus Muscle – Attachments, Actions & Innervation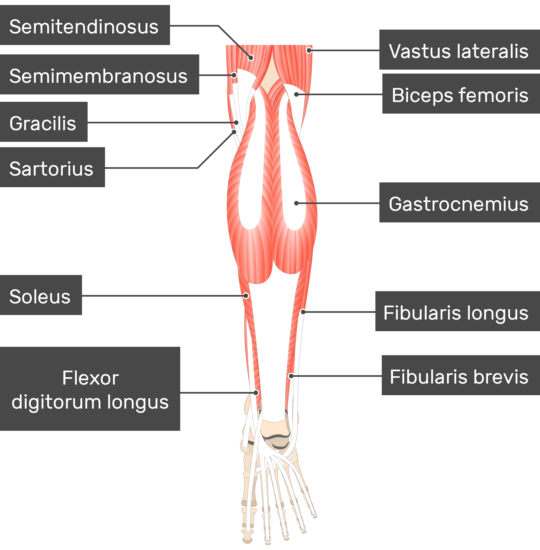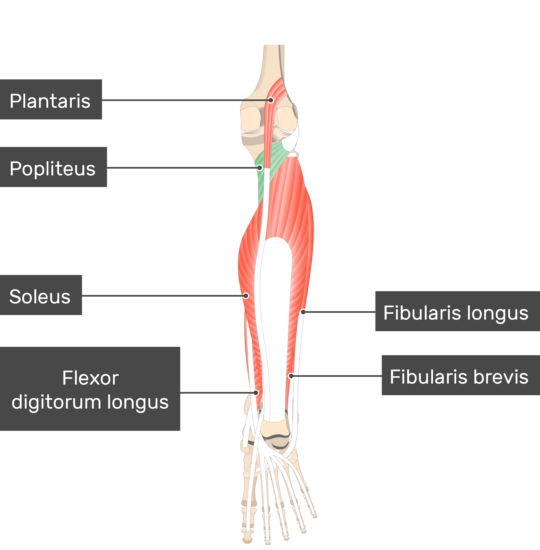 Origin: (proximal attachments):
Lateral surface of lateral condyle of femur.
Insertion: (distal attachments):
Proximal posterior surface of tibia; just above the soleal (popliteal) line.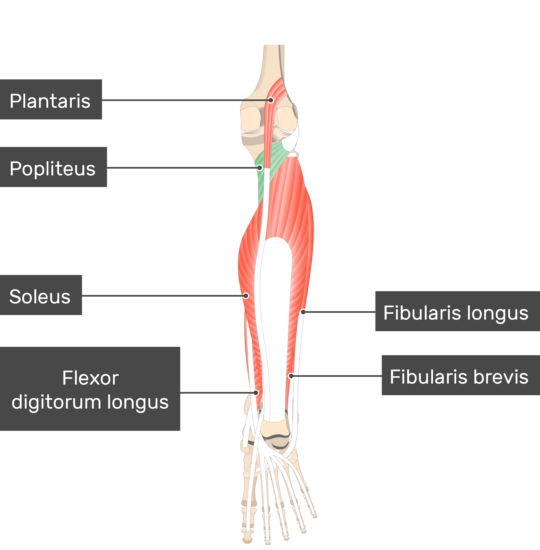 Actions of Popliteus Muscle on the leg:
a.
Flexes leg at knee.
b.
Medially rotates leg at knee.
Nerve to Muscle and its Spinal Segment:
Tibial nerve (L4, L5, S1).
Overview: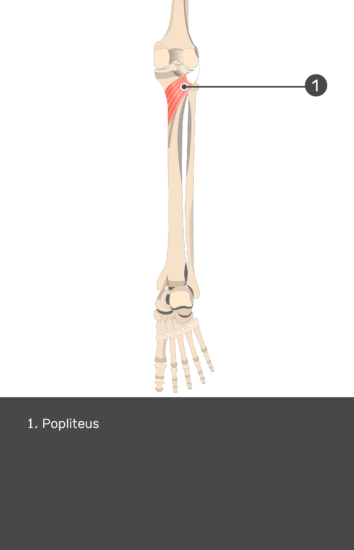 Test yourself while observing the Popliteus Muscle