Secondary Pulmonary Lobules of the Lungs
Last update:
Walls of connective tissue (or septa) partitioned the bronchopulmonary segments into many polygonal-shaped
secondary pulmonary lobules (or pulmonary lobules).
The secondary pulmonary lobules measure approximately 1-3 centimeters in diameter and are most anatomically well-defined along the surface of the lungs.
Master respiratory system anatomy with these interactive quizzes, worksheets and labeled diagrams.
A secondary pulmonary lobule typically

contains (see the image below)

3-5 terminal bronchioles (the smallest conducting tubules) and many respiratory bronchioles, alveolar ducts, and alveoli (where gases are exchanged with surrounding blood vessels).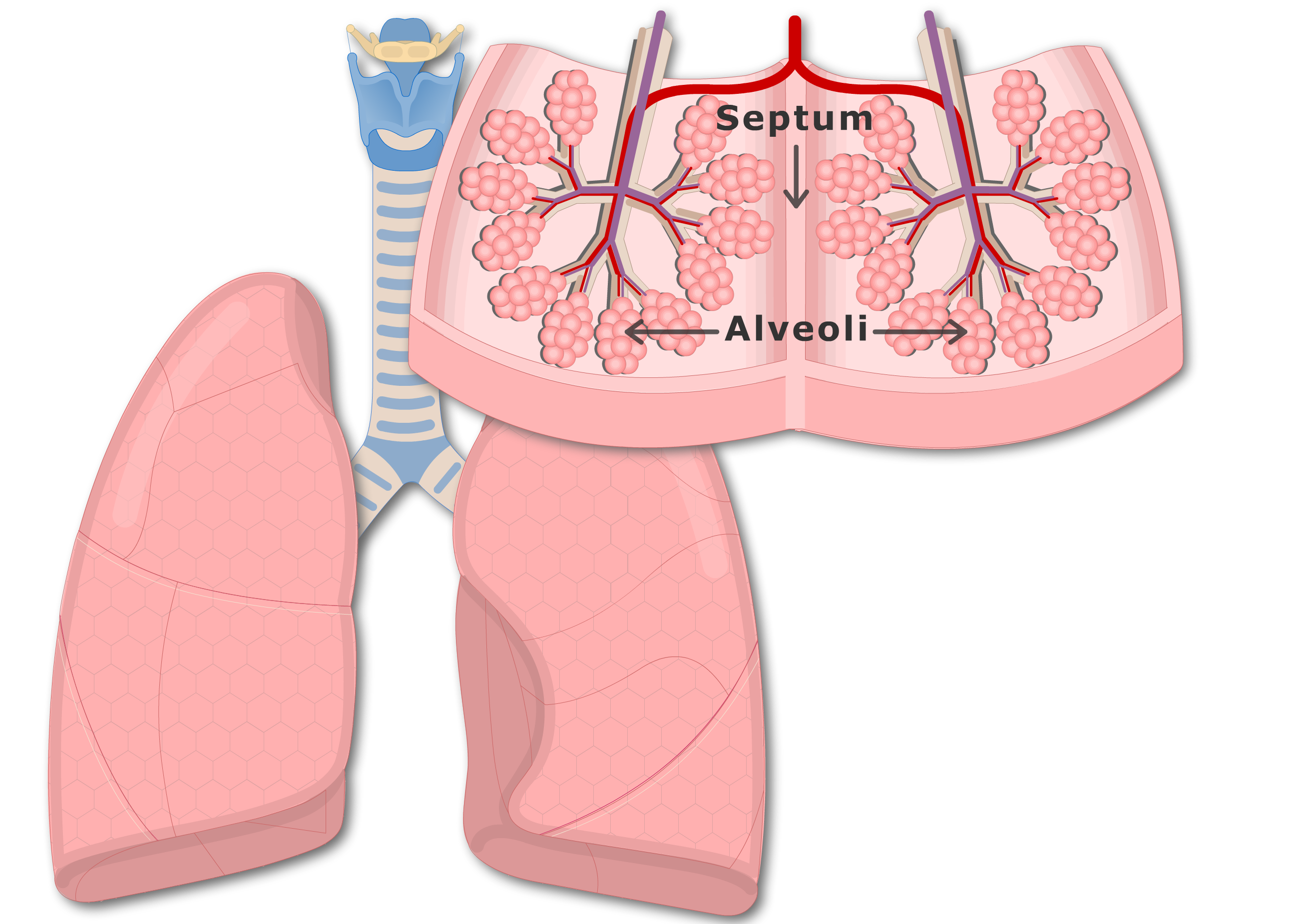 An Overview of the Secondary Pulmonary Lobules of the Lungs:
Test yourself while observing the Secondary Pulmonary Lobules of the Lungs