Lateral Pterygoid Muscle – Attachments, Actions & Innervation
Last update:
The lateral pterygoid muscle is a small, fan-shaped muscle of mastication on the lateral side of the skull.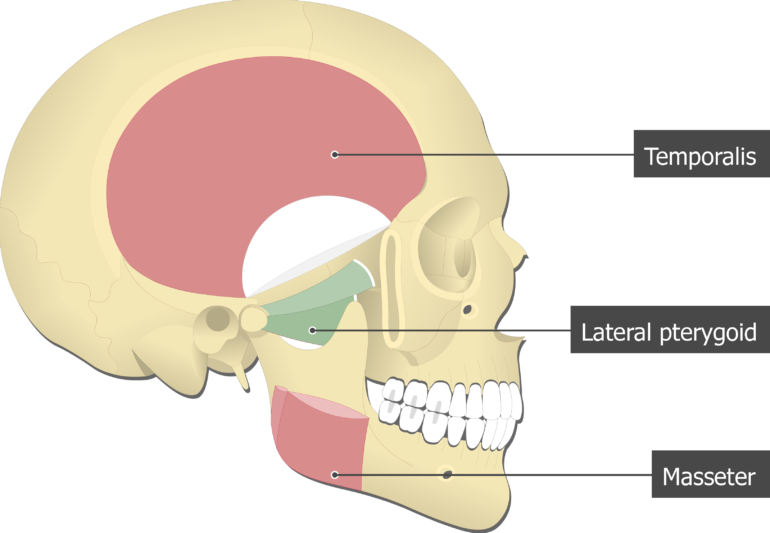 Origin: (proximal attachments):
a. Superior head: greater wing of sphenoid bone.
a. Inferior head: lateral surface of lateral pterygoid plate.
Insertion: (distal attachments):
Condyle of mandible and temporomandibular joint.
Actions of Lateral Pterygoid Muscle on the mandible:
Together:
a.
Protract (or protrude) mandible.
Simplify your pterygoid muscle studies with this time-saving anatomy reference chart for the muscles of the head and neck.
b.
Depress mandible.
Individually: they
move the mandible side to side.
Nerve to Muscle and its Spinal Segment:
Mandibular branch of trigemminal nerve (V).
Overview:
Muscles of Mastication
Test yourself while observing the Lateral Pterygoid Muscle