External Intercostal Muscles
Last update:
The external intercostal muscles are the most superficial muscles of the rib cage and aid in respiration by elevating the ribs during inhalation.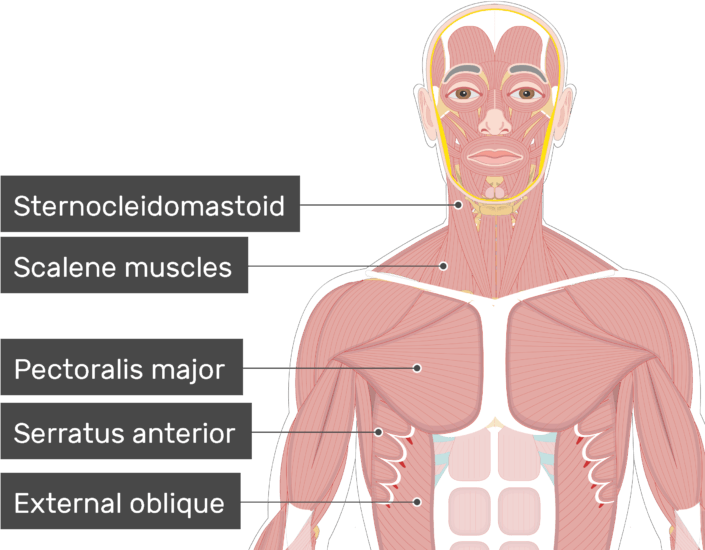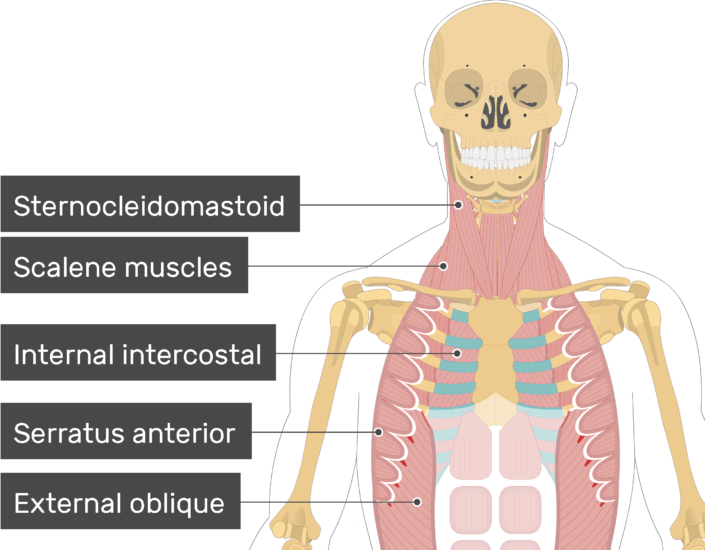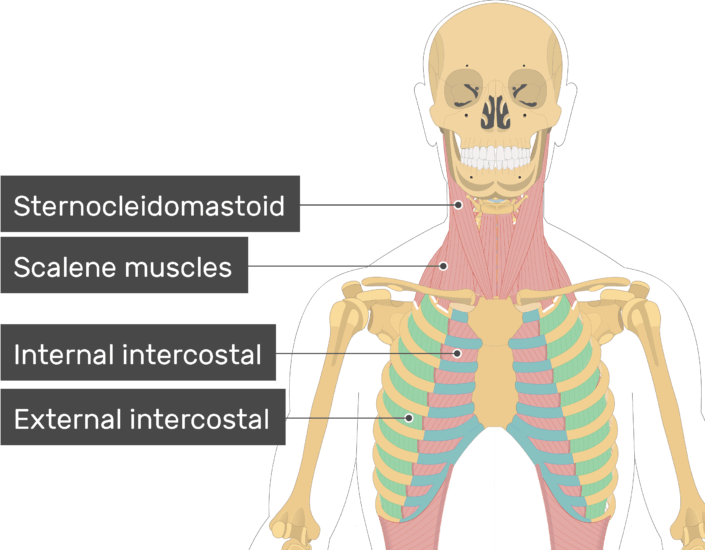 Attachments of External Intercostal: Origin & Insertion
Origin: (proximal attachments)
Inferior border of ribs above.
Insertion: (distal attachments)
Superior border of ribs below.
Actions of External Intercostal:
Elevation of the ribcage during inhalation.
Learn more about the respiratory system with these quizzes and labeled diagrams.
Innervation of External Intercostal:
Intercostal nerves.