Flexor Carpi Radialis
Last update:
The flexor carpi radialis muscle is a forearm muscle that helps bend and abduct the hand at the wrist.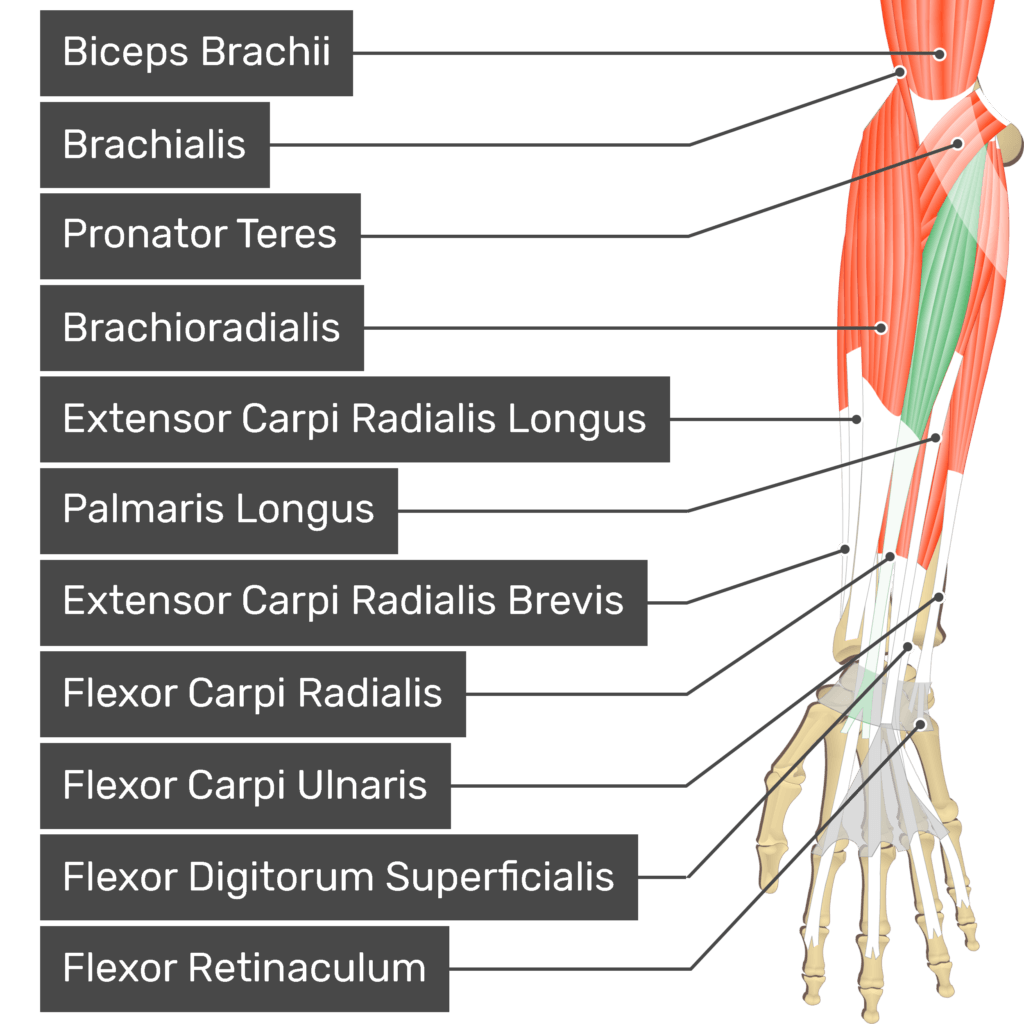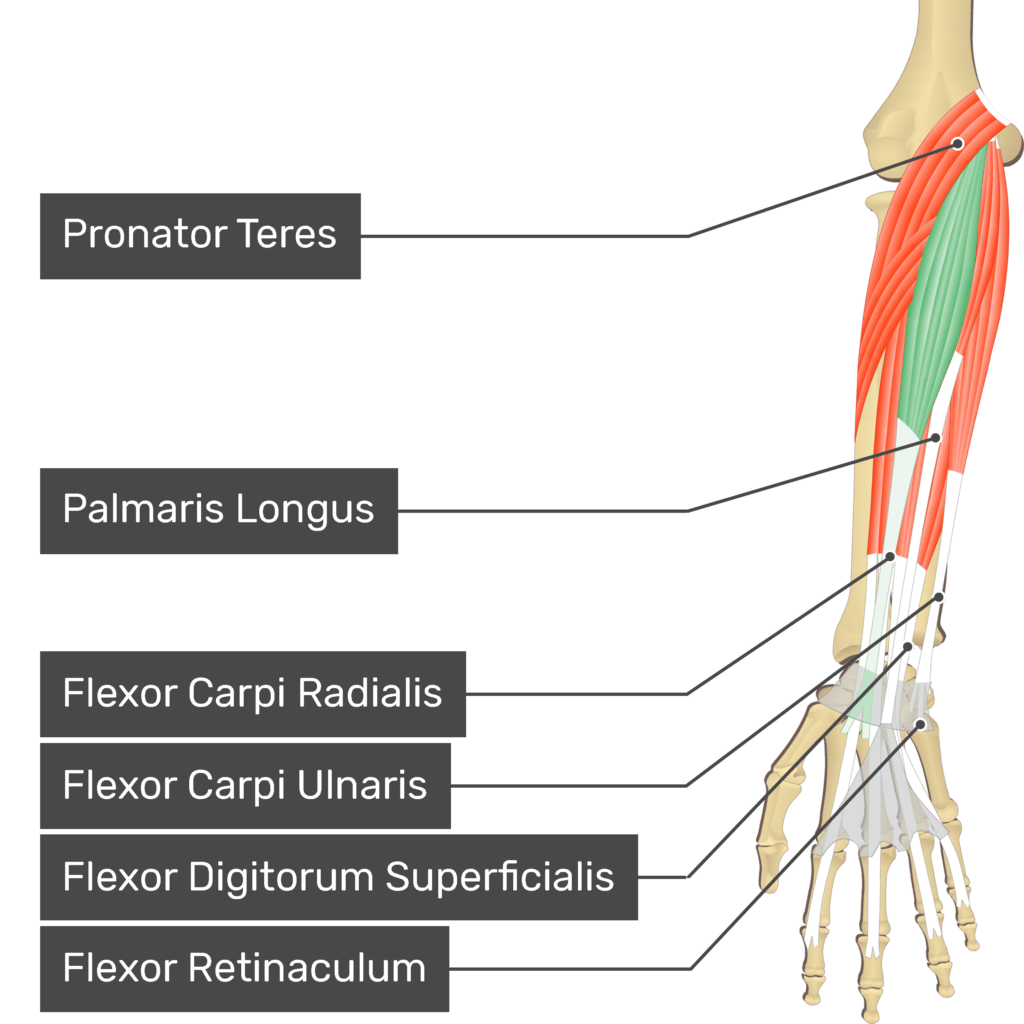 Origin (proximal attachment)
a. Medial epicondyle of humerus.
Insertion (distal attachment)
a. Bases of second and third metacarpals.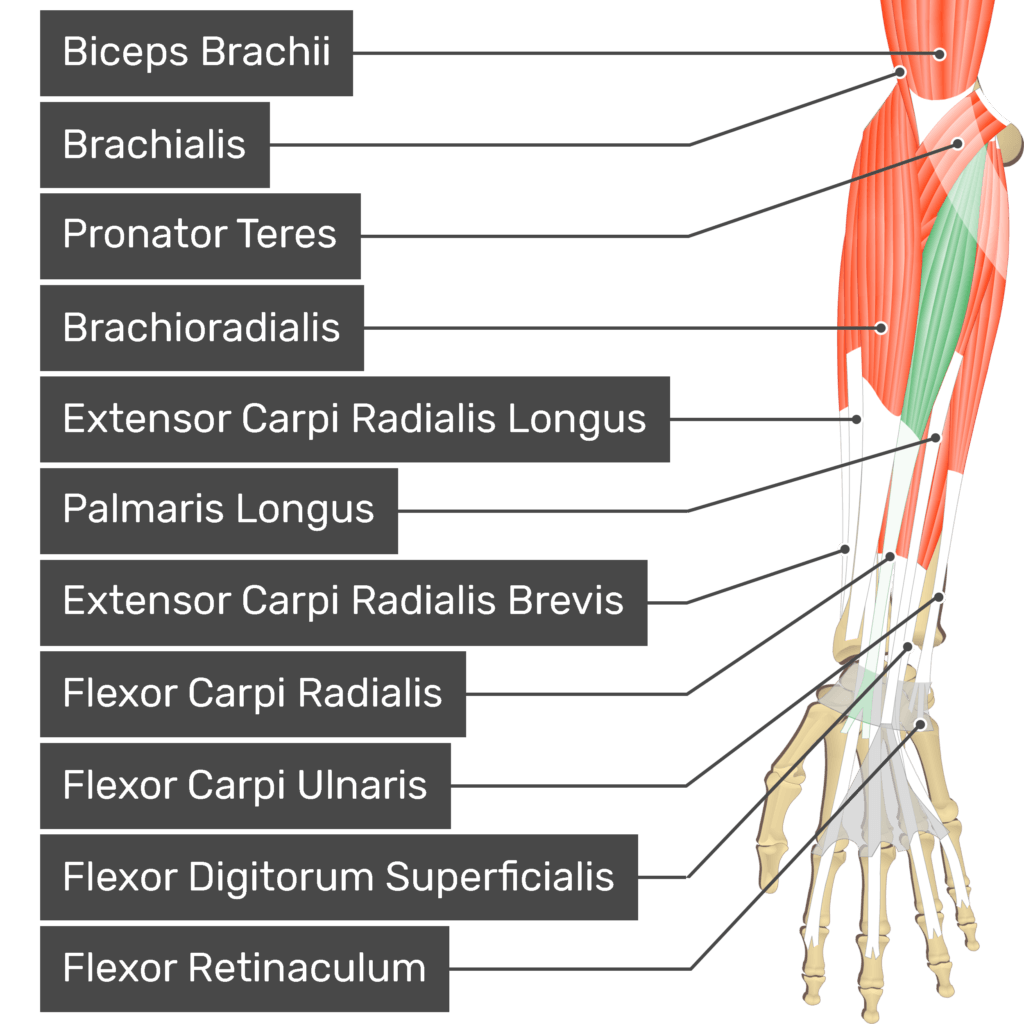 Actions of Flexor Carpi Radialis Muscle:
a. 
Flexes the hand at wrist.
Learn the muscles of the upper limb faster and more efficiently thanks to this upper limb muscle anatomy reference chart.
Radial deviates (abducts) the hand at the wrist.
Nerve to the Flexor Carpi Radialis Muscle and its Spinal Segment:
a. Median nerve (C6, C7).
An overview of the posterior forearm muscles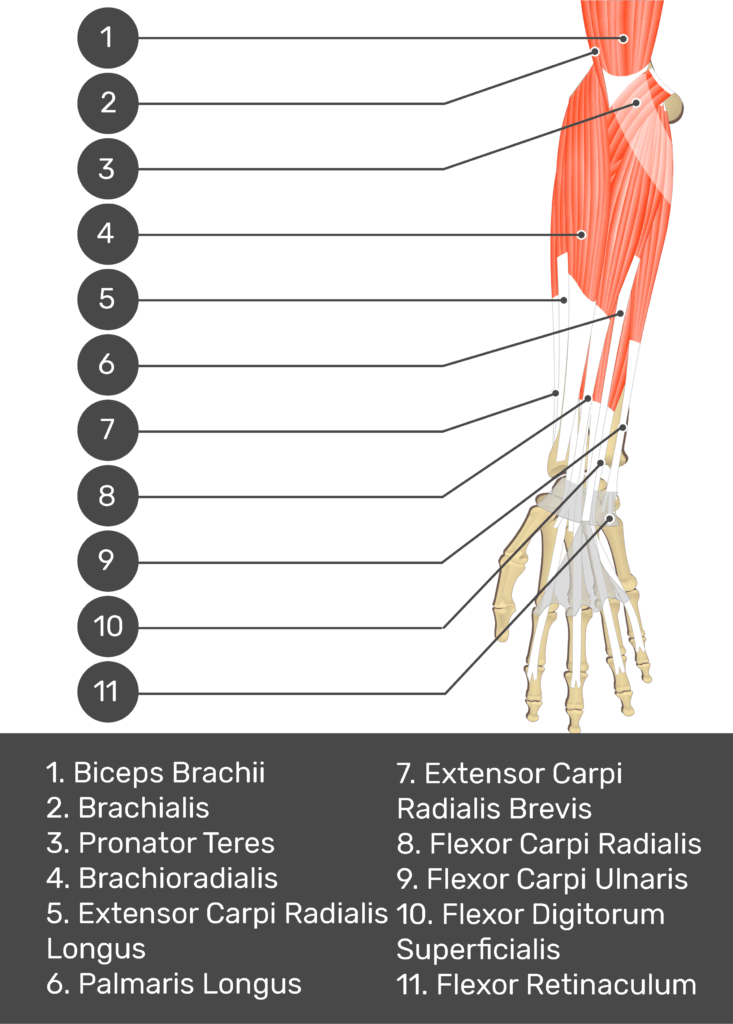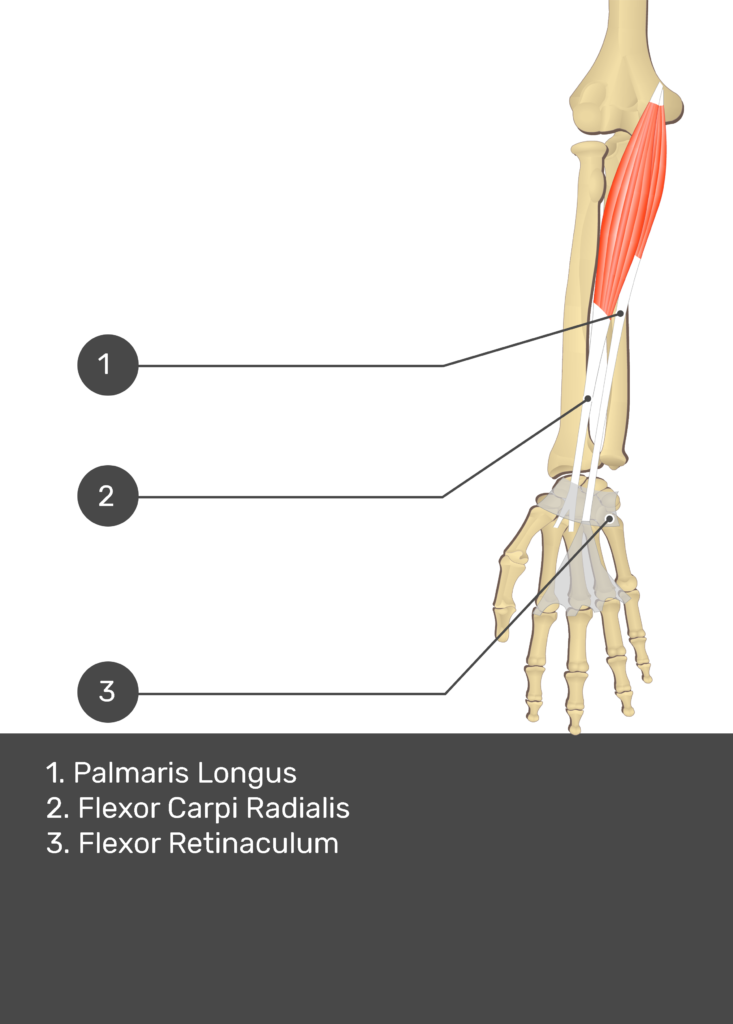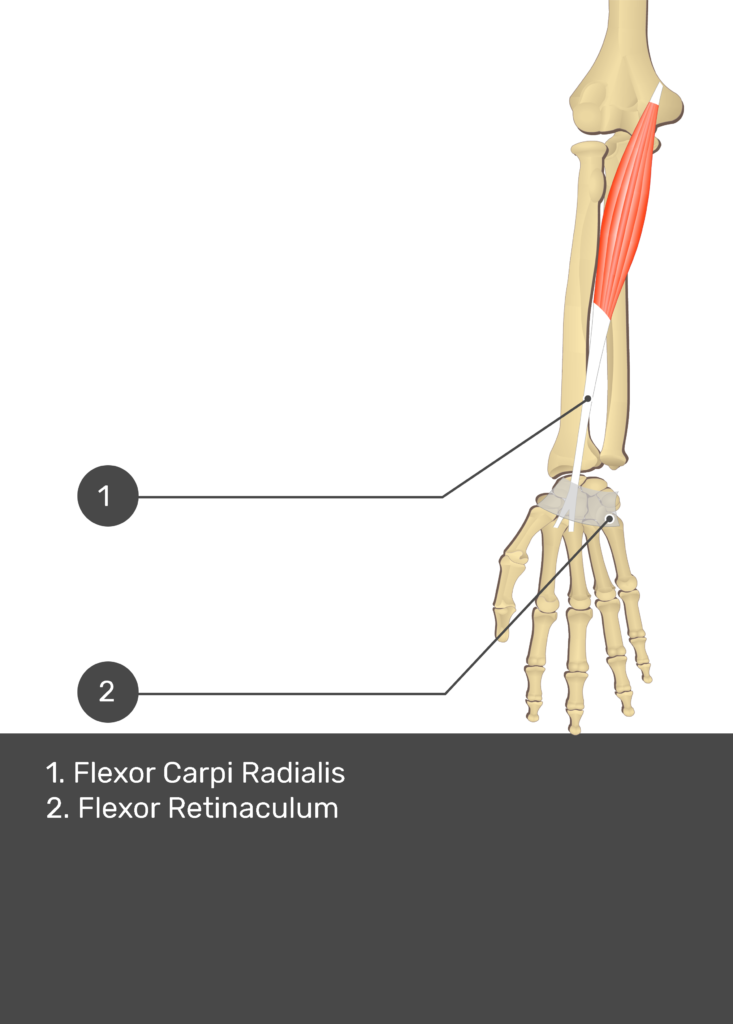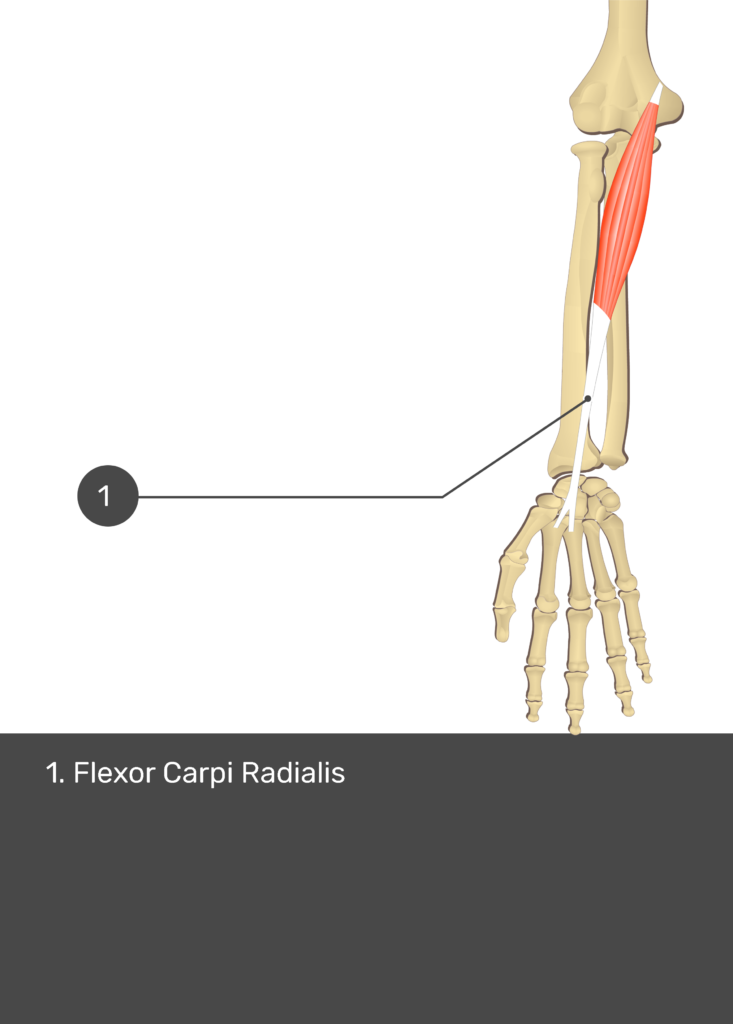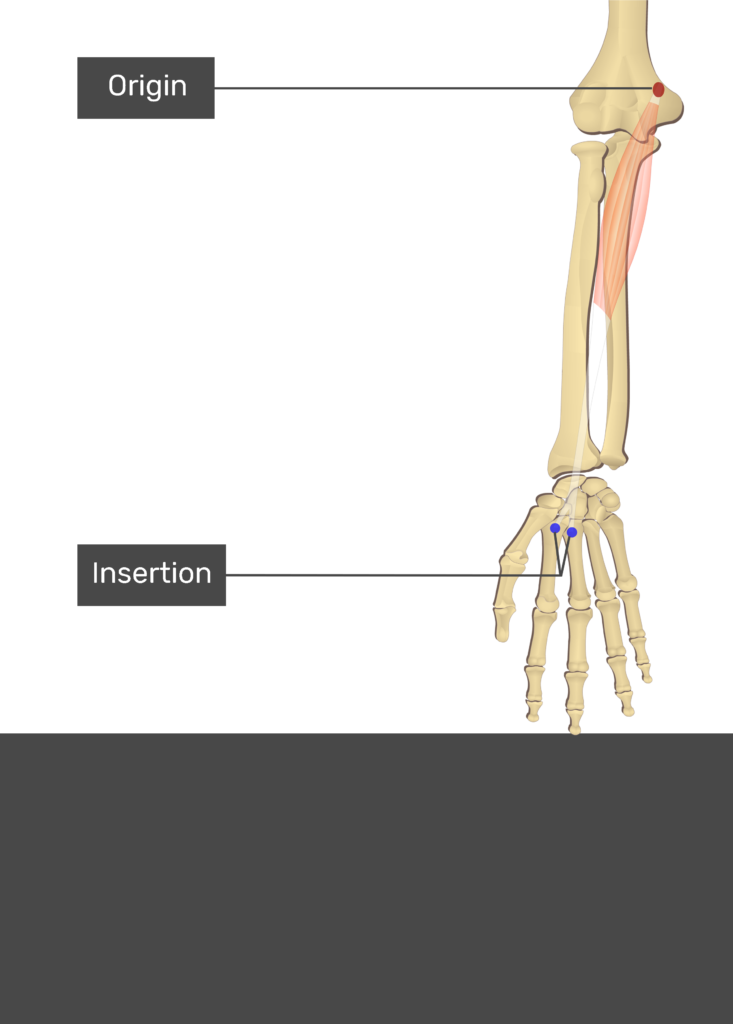 Test yourself while observing the Flexor Carpi Radialis muscle