Respiratory Mucosa (Nasal Mucosa) | Gross & Microscopic Anatomy
Last update:
Inside the nasal cavity, the surfaces of the turbinate bones (= nasal conchae) and meatuses are lined (see image below) by respiratory mucosa (= nasal mucosa).
An expanded view of the respiratory mucosa shows more detail about its layered composition.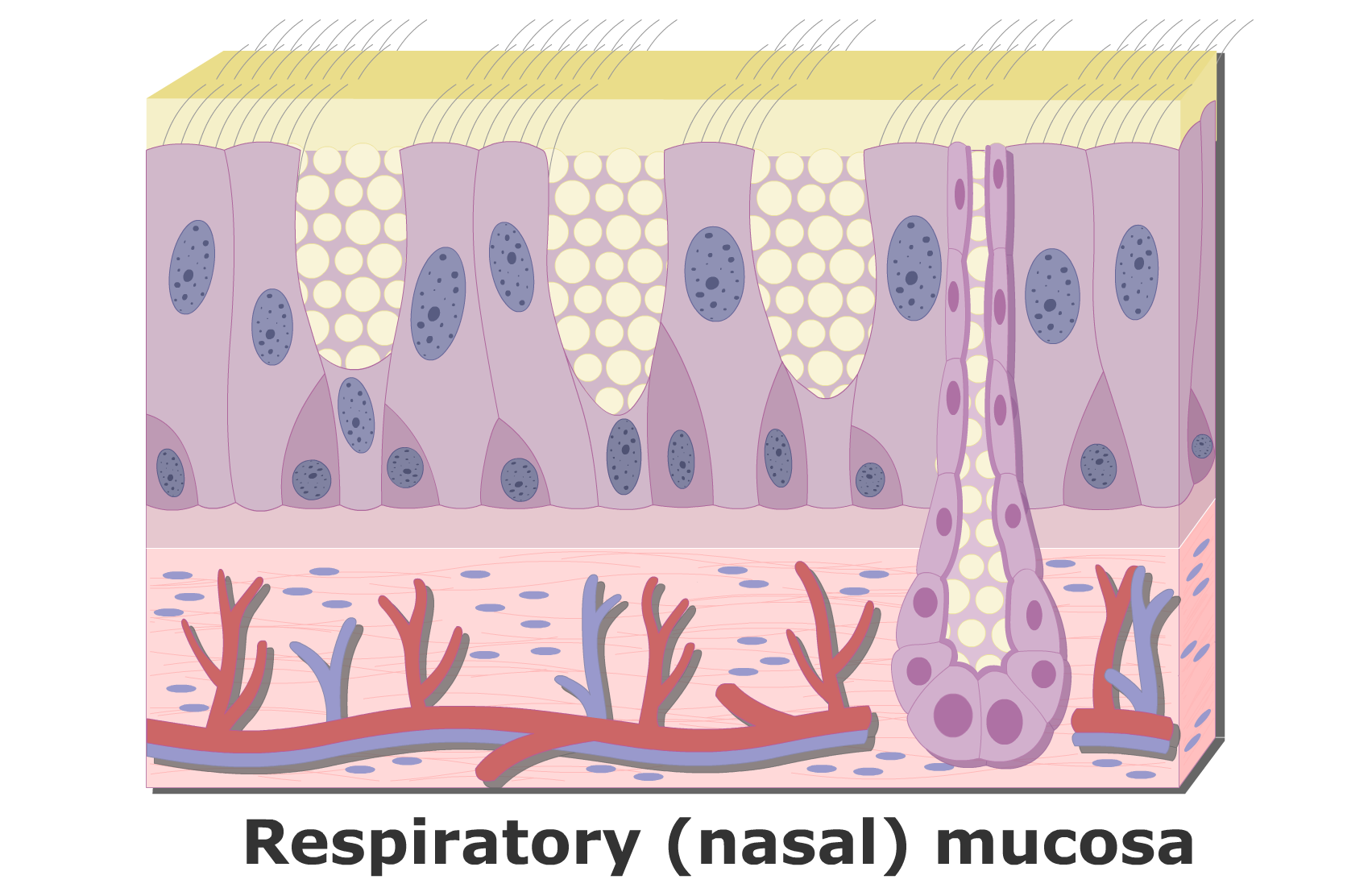 Along the
luminal (nasal) surface is pseudostratified ciliated columnar epithelium. Interspersed among the columnar cells in the epithelium are many flask-shaped
goblet cells.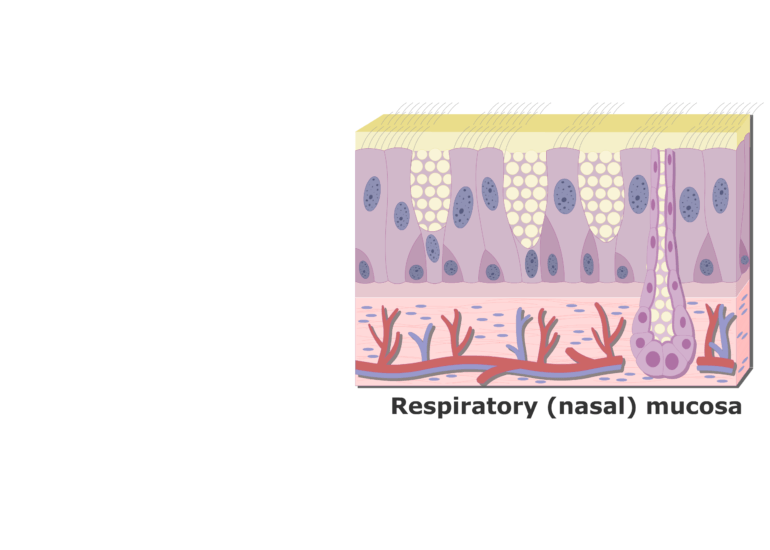 The densely packed cells in the epithelium are embedded in a thin, adhesive sheet called the 
basement membrane. Deep to the basement membrane is a thicker layer of loose connective tissue called the 
lamina propria. Many 
blood vessels and
seromucosal glands  are also present in the lamina propria.
Identify and solve the holes in your respiratory system anatomy knowledge using these interactive quizzes and worksheets.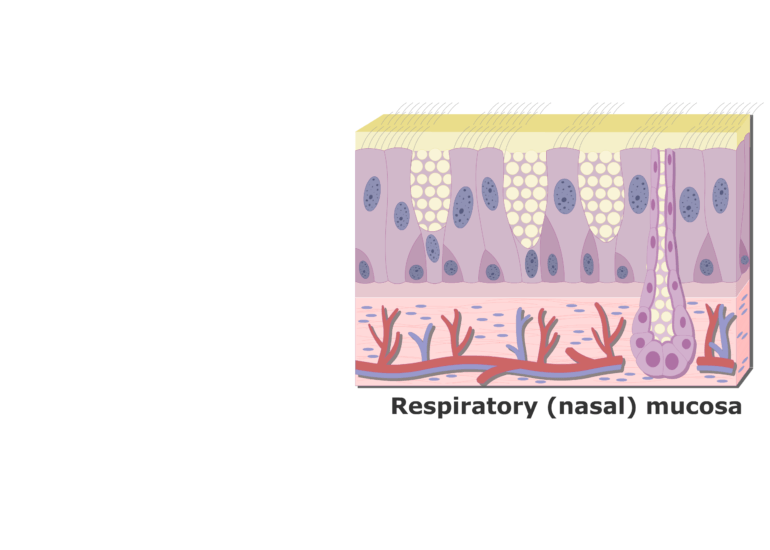 Swipe to switch between labels
Micrograph of respiratory mucosa:
Swipe to show/ hide labels
An Overview of the Respiratory Mucosa:
Test yourself while observing the Respiratory Mucosa