Last update:
Turbinate Bones (Nasal Conchae)
The
turbinates  (turbinate bones or nasal conchae) are thin, curved, bony plates that project from the walls of the nasal cavity into the respiratory passageway.
There are three (3) turbinates on each side of the nasal cavity, and all are covered by a thick layer of mucous membrane (= respiratory or nasal mucosa):
Grooves (or indentations) called meatuses are found between the curved turbinates. The curved shapes of the turbinates and meatuses are best viewed in coronal section.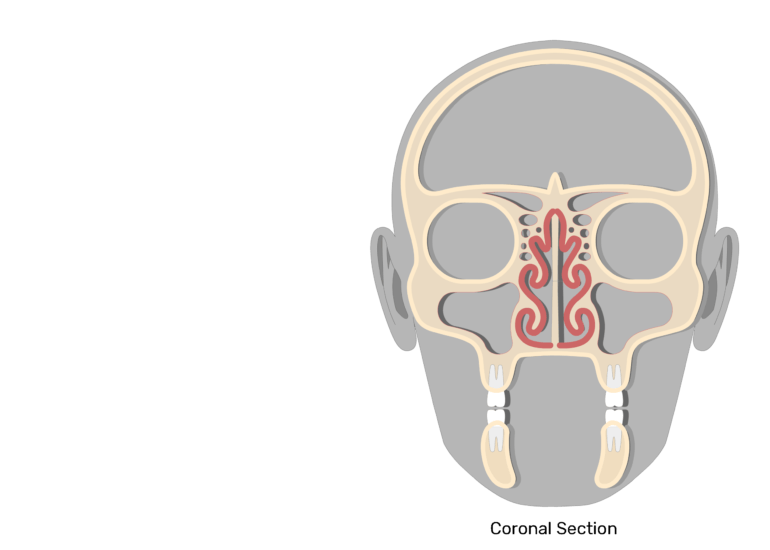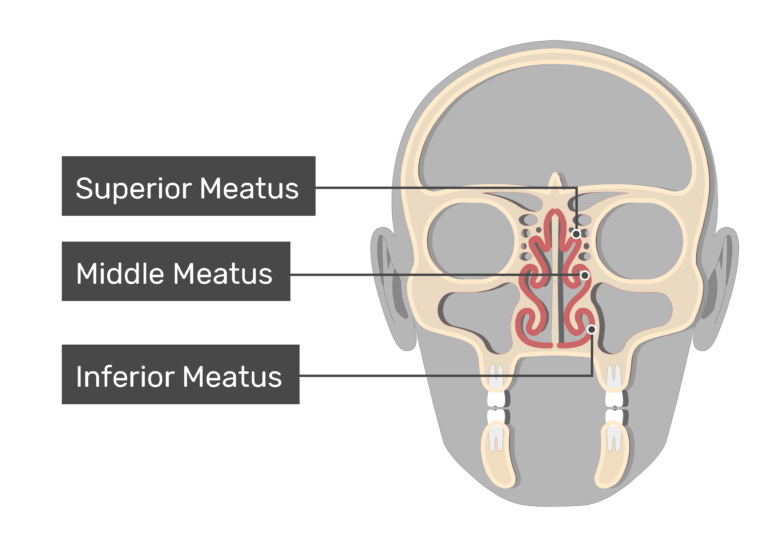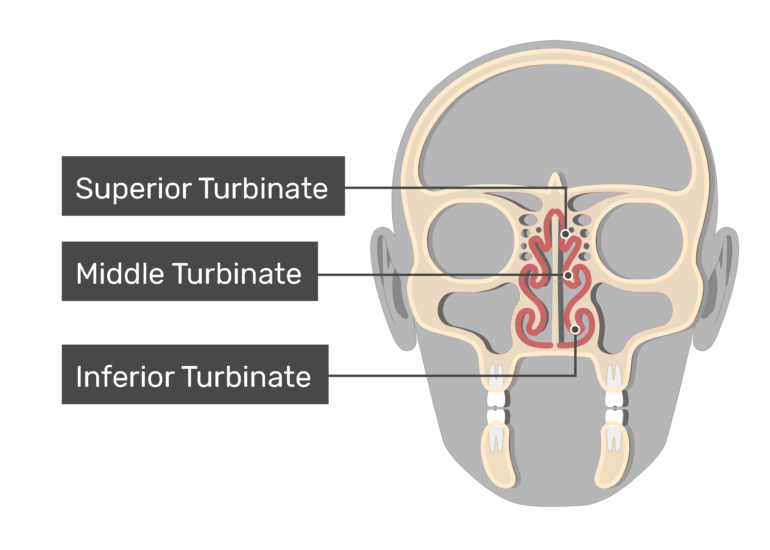 The turbinates and meatuses.
During inhalation, air is directed

(see the image below)

over and under the turbinates. The surface mucosa conditions or prepares the air so it can safely travel into the lungs.
An Overview of the Turbinate Bones:
Coronal View:
Show/
Hide answers
Midsagittal View:
Show/
Hide answers
Test yourself while observing the Turbinate Bones