Pharynx
Last update:
An introduction to Pharynx Anatomy:
The pharynx is a four to five inch fibromuscular
tube that conducts air from the nasal cavity to the larynx.
Anatomical structures surrounding the pharynx
 The pharynx is divided into three anatomical regions.
Nasopharynx – region posterior to the nasal cavity, from the internal nares (choanae) to soft palate.
Have you been making any of these common anatomy learning mistakes? 
Oropharynx – region posterior to the root of tongue, from the soft palate to epiglottis (larynx) and hyoid bone.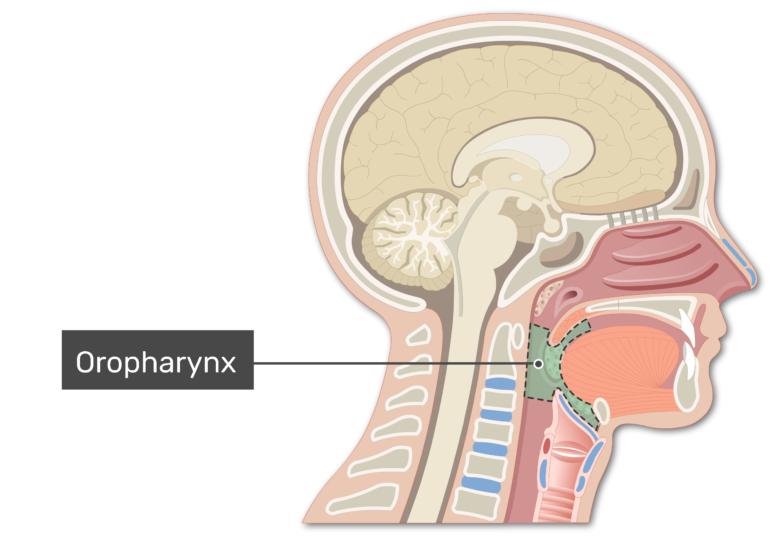 Laryngopharynx – region posterior to behind larynx, from the epiglottis to cricoid cartilage (larynx).
An Overview of the Anatomical Regions of the Pharynx
Test yourself while observing the Regions of the Pharynx anatomy