Pharynx Histology – Epithelial Lining of the Pharynx
Last update:
Epithelial Lining of the Pharynx (introduction to pharynx histology)
The surface of the
nasopharynx is covered by the same pseudostratified columnar epithelium that is found in the nasal cavity.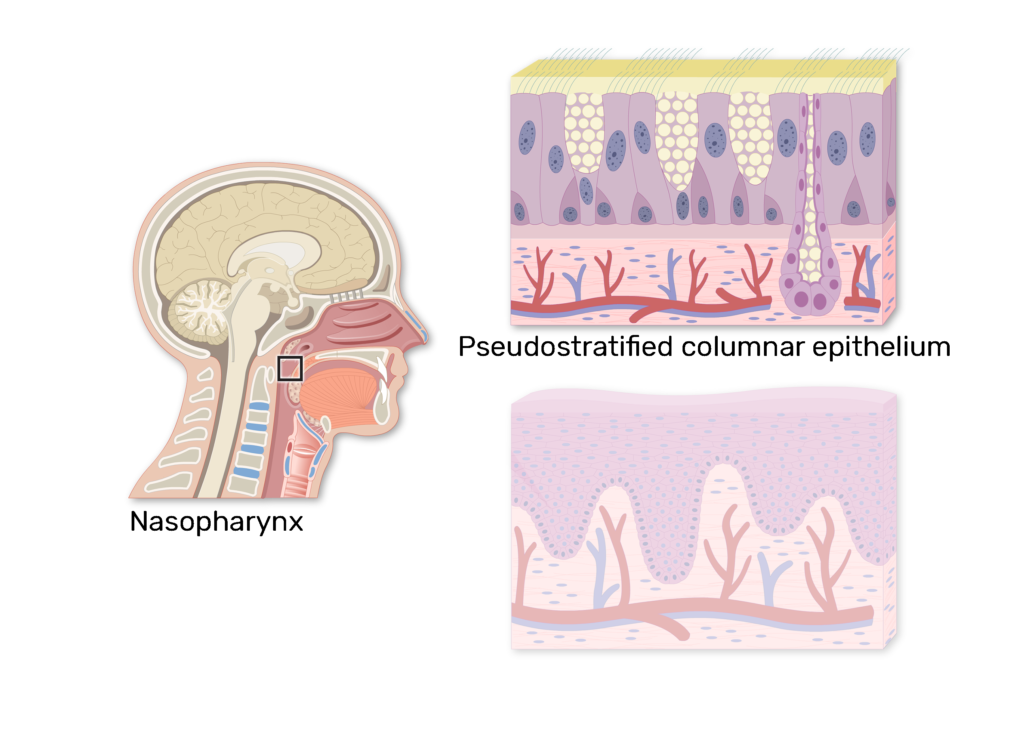 Goblet cells in the epithelium secrete mucus, which further cleans, warms, and moistens inhaled air before it moves deeper into the respiratory tract.
Learn more about respiratory system anatomy with this interactive respiratory system quiz guide.
These areas also form part of the digestive tract. When food is swallowed, the multiple cell layers in the stratified epithelium help protect the underlying tissues from damage caused by food moving through the passageway.
An Overview of the Epithelial Lining of the Pharynx
Test yourself while observing the Epithelial Lining of the Pharynx anatomy