Tonsils & Adenoids (Lymphoid Tissue) of the Pharynx
Last update:
The openings to the pharynx from the nose and mouth are protected by a ring of tonsils and other types of lymphoid tissue (Waldeyer's ring).
Along the anterolateral walls of the oropharynx are the
palatine tonsils, which are often referred to as "the tonsils".
Pathogens such as viruses and bacteria drain into these masses, where they are destroyed by lymphocytes and other types of leukocytes (white blood cells).
When these structures become inflamed and sore, the condition is referred to as tonsilitis.
Embedded in the posterior wall of the nasopharynx, near the midline, is the pharyngeal tonsil  (adenoids). Inflammation of the pharyngeal tonsil can impede airflow through the nasopharynx, causing breathing difficulties and an alteration of the voice (increased nasal tones).
Struggling to remember so much new information? Here's how you can boost your understanding and memorisation using the technique of active recall.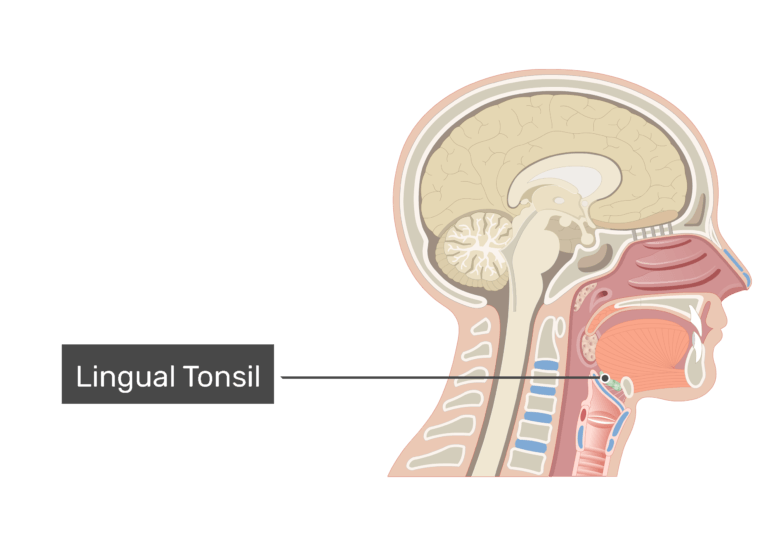 An Overview of the Tonsils & Adenoids (Lymphoid Tissue) of the Pharynx
Test yourself while observing the Tonsils anatomy