Hemoglobin Molecule – Structure & Function
Last update:
inside each red blood cell are 200-300 million molecules of hemoglobin (Hb) molecules.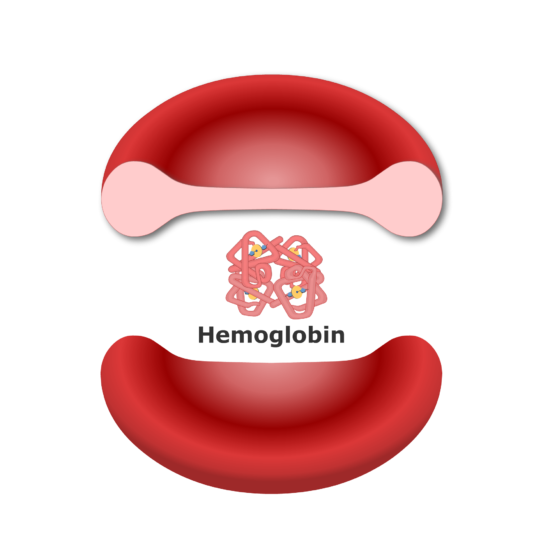 Making up each subunit is a large, folded, polypeptide called globin. Between each two of the globin folds, there is a hydrophobic pocket that contains a heme group. Two histidine molecules are associated with each heme group.
Structure of Hmoglobin Subunits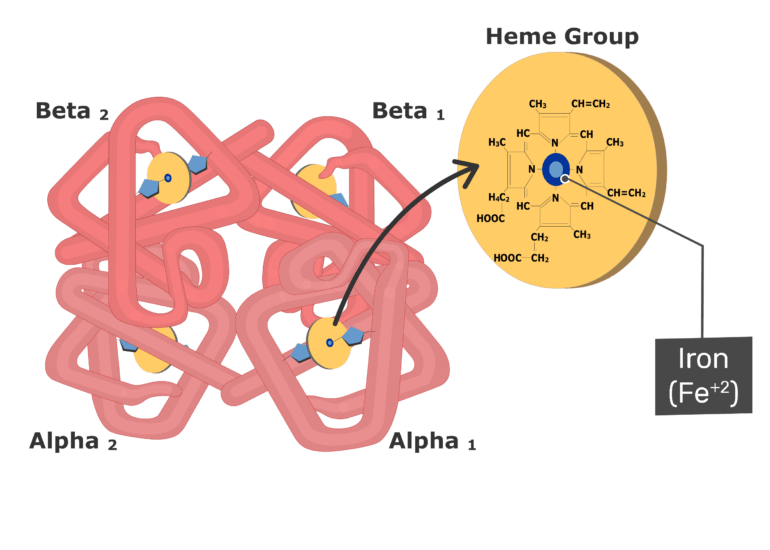 Expanded view of the Hemoglobin molecule
On one side of the heme group is the proximal histidine, which binds the Fe2+ of the Heme to the nearby globin. It helps stabilize the position of the attached Heme. The distal histidine, which is not bound to the heme, helps prevent oxidation of Fe2+ to Fe3+. Oxygen does not bind to Fe3+.
Because it has four subunits, a hemoglobin molecule can reversibly bond with up to four O2 molecules. When not bonded to O2, deoxyhemoglobin stays in a tensed state (or conformation). The first O2 molecule to bond causes the oxyhemoglobin to shift to a relaxed state. This change in shape makes it easier for additional O2 molecules to bind to the other Heme groups, a property called cooperativity.
Take your histology identification skills to the next level with these interactive histology slide quizzes. 
Test Yourself:
Swipe to show/hide answers