Respiratory System Anatomy – Major Zones & Divisions
Last update:
Functionally, the respiratory system is separated into a conducting zone and respiratory zone.
The conducting zone.
Need a hand learning the anatomy of the respiratory system? Check out these free respiratory system quizzes and labeled diagrams.
The respiratory zone.
Anatomically, the same structures are often divided into the upper and lower respiratory tracts.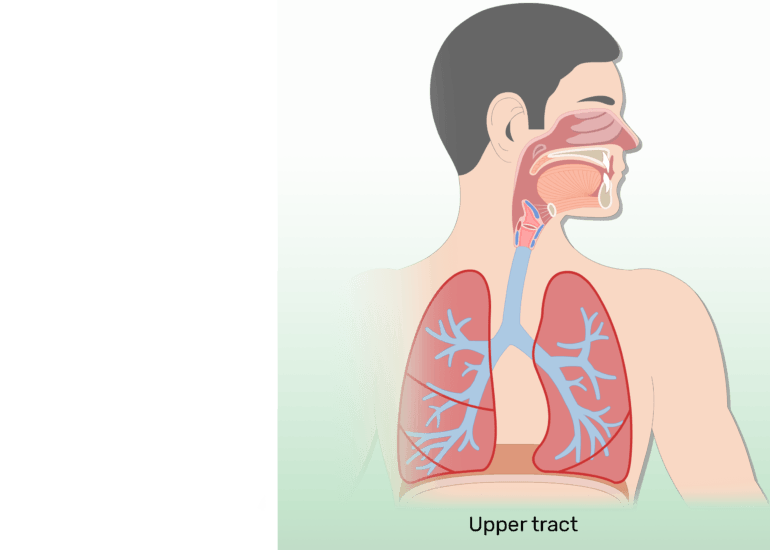 The upper respiratory tract
The lower respiratory tract
Please note that many authorities include the larynx with the lower respiratory tract structures.
An Overview of the Major Zones and Divisions of the Respiratory System: