Last update:
Serratus Anterior Muscle
Origin: (proximal attachments):
Anterior surfaces of the first 8 or 9 ribs.
Insertion: (distal attachments):
Anterior surface of medial border of scapula.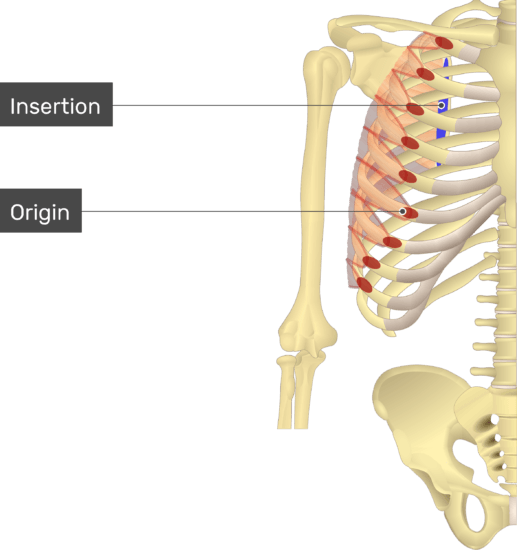 Actions on the Shoulder:
Abducts (protracts) scapula and
upwardly rotates it while abducting the arm; stabilizes scapula by holding it to chest wall.
Nerve to Muscle and its Spinal Segment:
Long thoracic nerve (C5-C7).
Muscles That Act On The Posterior Shoulder