Organization of the Cerebrum
Last update:
A thin layer of gray matter known as the cerebral cortex is found immediately beneath the convoluted surface of the cerebrum.
Even though the cortex is less than 5 millimeters in thickness, it contains approximately 70-75 of the body's neurons.
This is where you perform language related tasks, image sensations, form complex thoughts, make judgments, and plan and execute motor movements.
Deep to the cerebral cortex lies an expanse of white matter called the cerebral medulla, which is composed largely of tracts of myelinated axons.
Learn the parts of the brain with these labeled diagrams and interactive anatomy quizzes.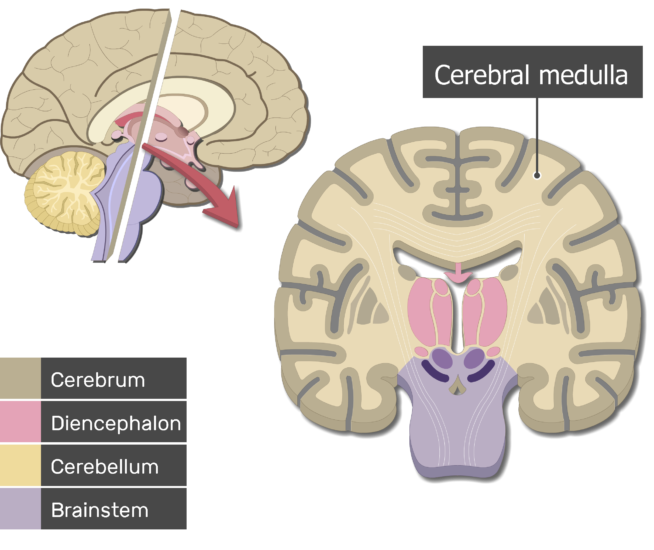 The impulses carried by these tracts allow communications between different regions of the cerebral cortex. They also link the cerebral cortex to other parts of the brain and spinal cord.
Three pairs of subcortical nuclei (or gray matter) are embedded in the the white matter of the cerebral medulla.
The oval and C-shaped nuclei lie lateral to the thalamus of the diecephalon and belong to a larger group of nuclei called the basal nuclei (or basal ganglia).
The basal nuclei help the cortex and cerebellum plan and execute motor movements.