Meninges of the Brain | An illustrated review
Last update:
The meninges are three layers of protective tissue around the brain and spinal cord.
Dura mater: Dura mater is the outermost and most durable membrane of the meninges. It's tough, fibrous, and protective, encasing the brain and its delicate tissues from trauma.
Arachnoid membrane: Arachnoid mater is the middle layer of the three meninges, located between the dura mater and pia mater.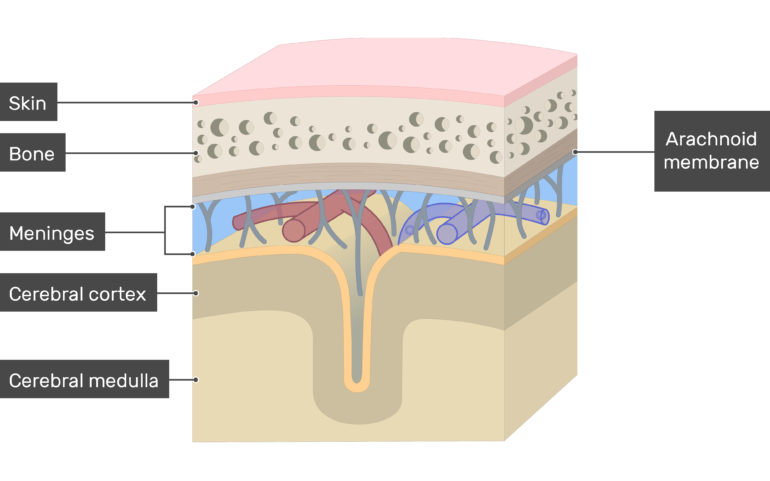 Subarachnoid space:
Have you been making any of these common anatomy learning mistakes?
Pia mater: The pia mater is a thin and delicate membrane, the innermost of three connective tissue membranes that compose the meninges.
Overview: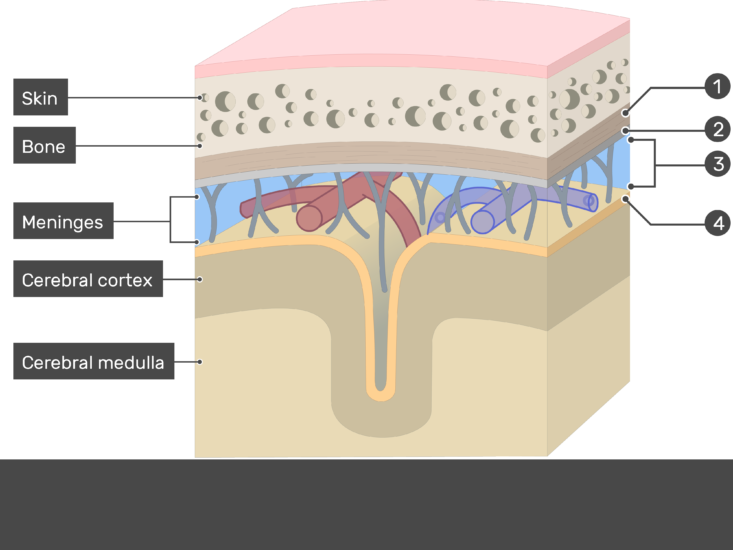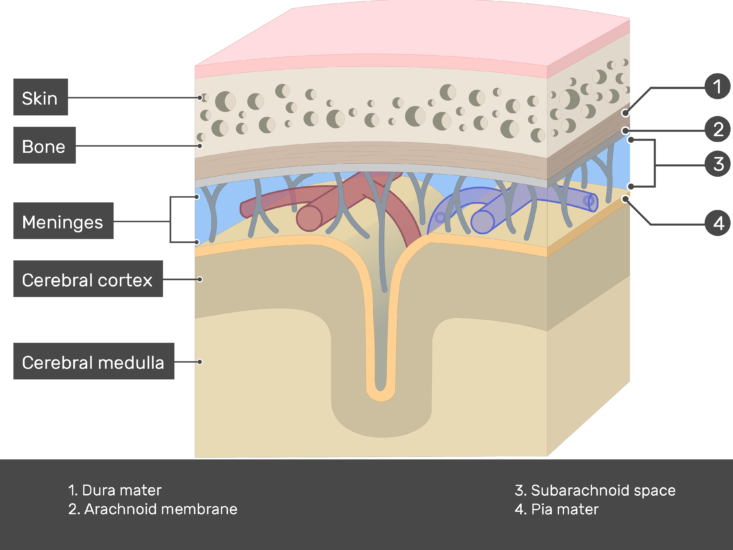 Swipe to show/hide the answers