Trachea (or Windpipe) Location, Anatomy, and Physiology
Last update:
Many consider the trachea to be the first portion of the lower respiratory tract, which also includes the bronchi, bronchioles, and lungs.
The trachea has a wide lumen (= 1 inch or 2.5 cm) and functions to conduct air between the larynx and (primary) bronchi.
Embedded in the wall of the are 16 to 20 tracheal rings made of hyaline cartilage.
Learn more about the structures of the respiratory system with this interactive quiz guide.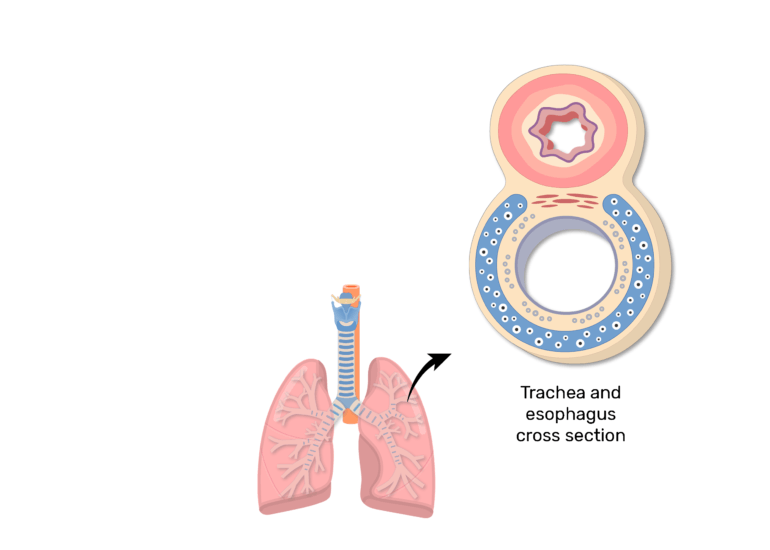 The cartilage rings stiffen the tracheal wall so the lumen stays open during breathing.
In back, the rings are incomplete, giving them a characteristic C-shape.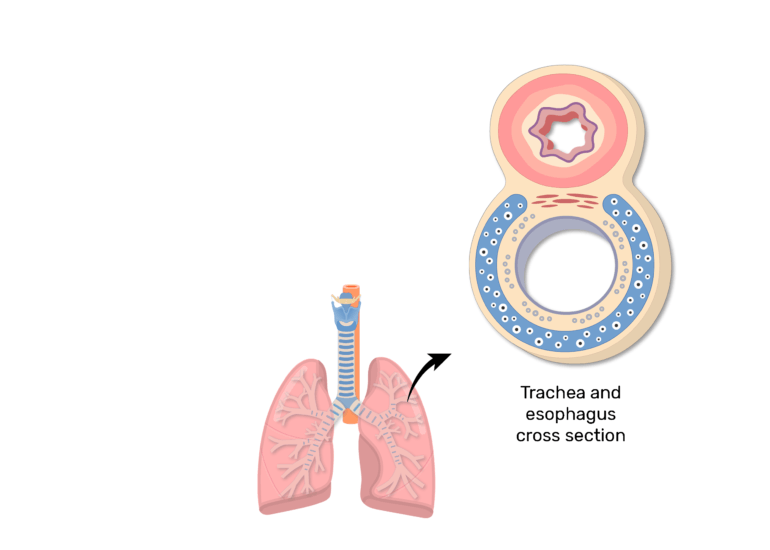 An Overview of the Trachea Location, Anatomy, and Physiology: