Renal Internal Anatomy | Kidney
Last update:
If the front half of the kidney is removed, it becomes possible to see that the inside is divided into three major regions or zones.
The most external region is referred to as the renal cortex. Numerous tubes and blood vessels located in the cortex make it appear light red and somewhat granular.
This dark red area (Medulla)  is filled with 8-12 prominent renal pyramids. As the  name implies,  each pyramid is a cone-shaped structure. The expanded  base of a pyramid  lies adjacent to the cortex and the tapered apex or papilla  is oriented toward the medial side of the kidney.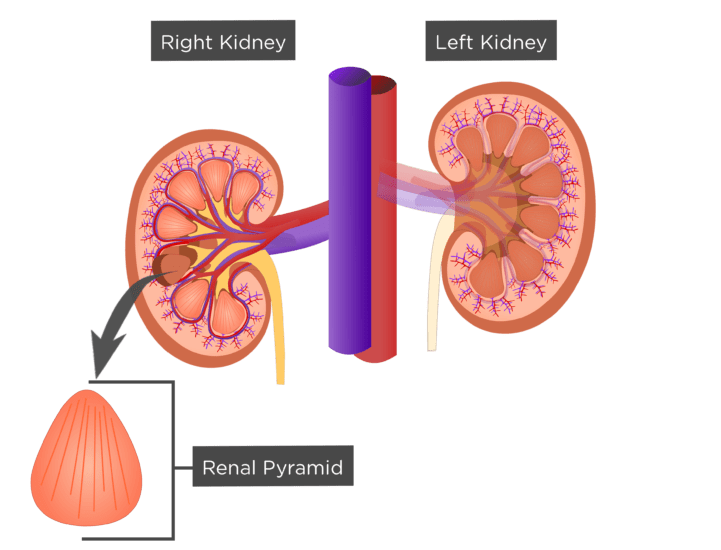 Numerous tubules and ducts make up the pyramids, which gives the pyramids a striated appearance, especially when viewed microscopically.
Next to the medulla is the renal sinus.  This medial pocket contains the large blood vessels that pass in and out of the kidney and the tubes that conduct urine to the ureters and bladder.
Did you know that you can learn anatomy while playing games? 
Test Yourself: