Last update:
Flexor Carpi Ulnaris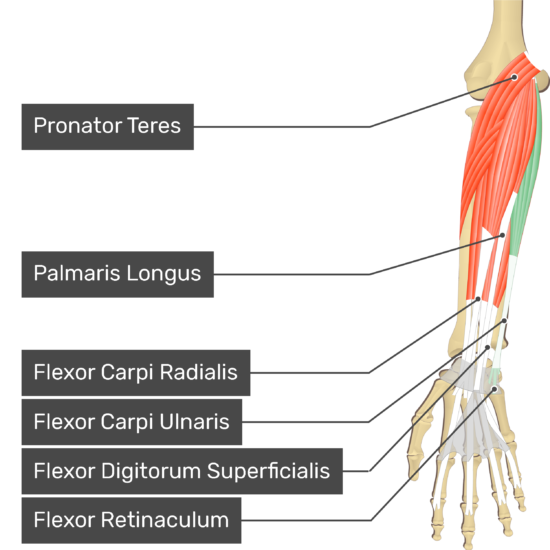 Origin (proximal attachment)
a. Medial epicondyle of humerus.
Insertion (distal attachment)
a. Pisiform, hook of hamate, & base of 5th metacarpal.
Actions of the Flexor Carpi Ulnaris Muscle:
a. 
Flexes the hand at the wrist.
a. 
Ulnar deviates (adducts) the hand at the wrist.
Nerve to the Flexor Carpi Ulnaris muscle and its spinal segment:
a. Ulnar nerve (C8, T1).
An overview of the posterior forearm muscles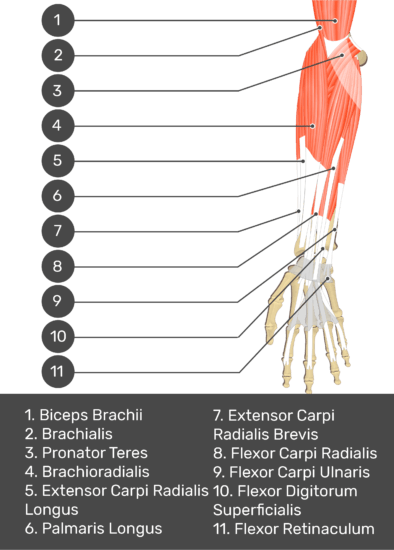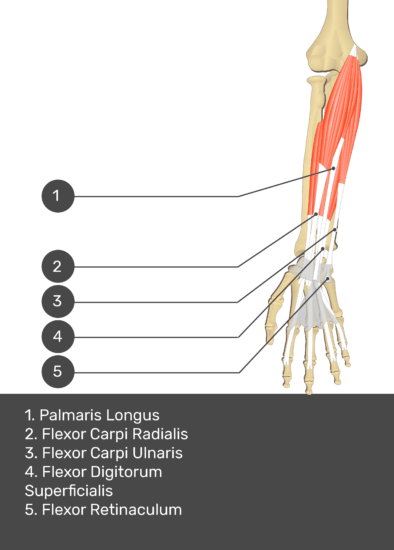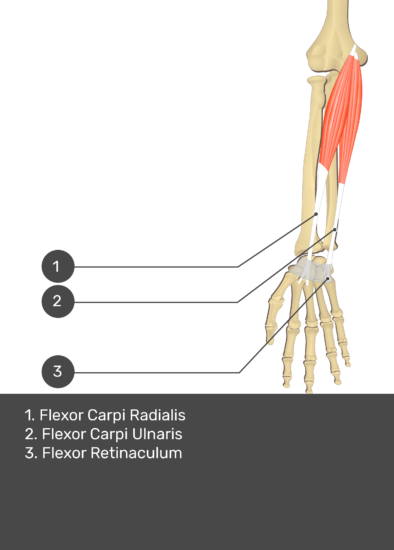 Test yourself while observing the Flexor Carpi Ulnaris muscle