Trapezius Muscle
Last update:
The trapezius muscle is a large, diamond-shaped muscle that covers the neck and shoulder area.
Trapezius Muscle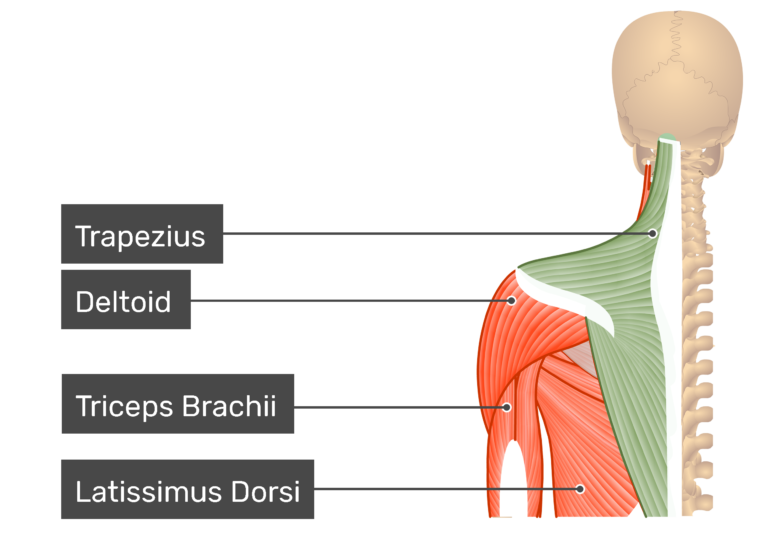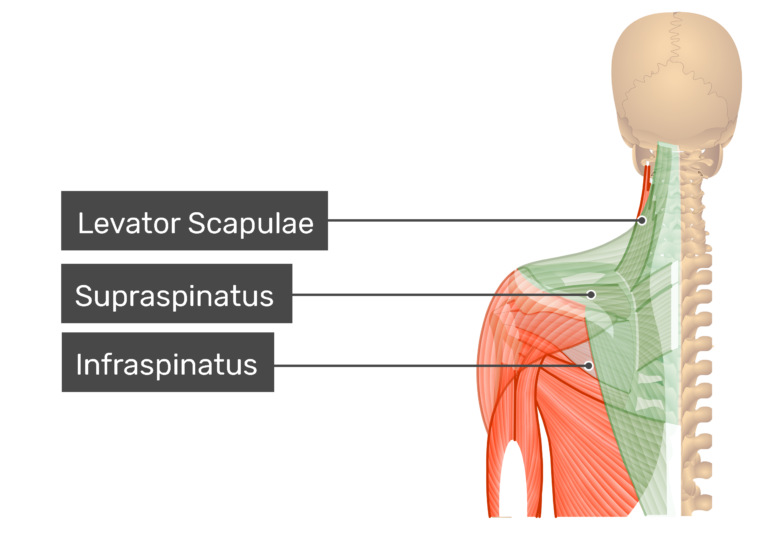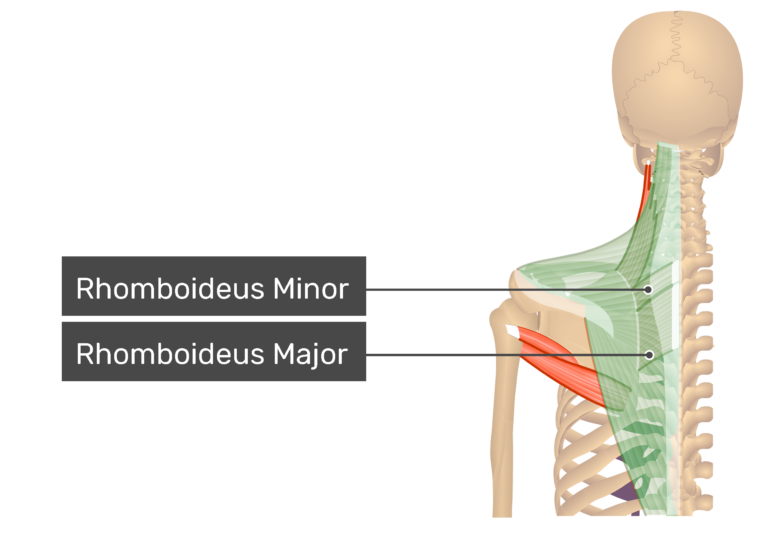 Origin: (proximal attachments)
a. Medial superior nuchal line and external protuberance of occipital bone, ligamentum nuchae and spinous process of C7-T12.
Insertion: (distal attachments)
a. Lateral clavicle, acromion and spine of scapula.
Learn the anatomy of the trapezius muscle faster with this trunk wall muscle reference chart.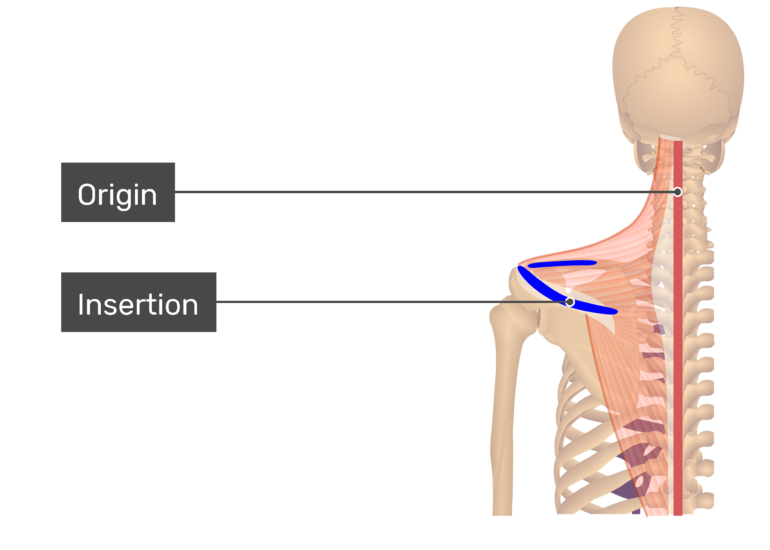 Actions on the shoulder (scapula):
a. Upper fibers
elevate scapula.
b. Upper fibers
upwardly rotate scapula.
c.
Extend neck.
d. Middle fibers
adduct (retract) scapula.
e. Lower fibers scapula.
f. Lower fibers help upper fibers
upwardly scapula.
Innervation of Trapezius Muscle:
C3, C4 and accessory cranial nerve (XI).
An Overview of the Trapezius Muscle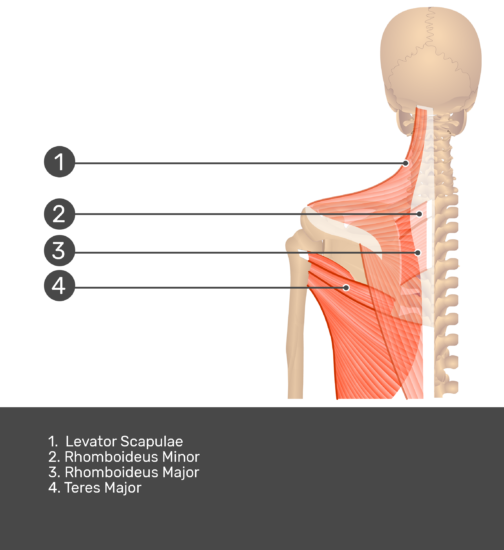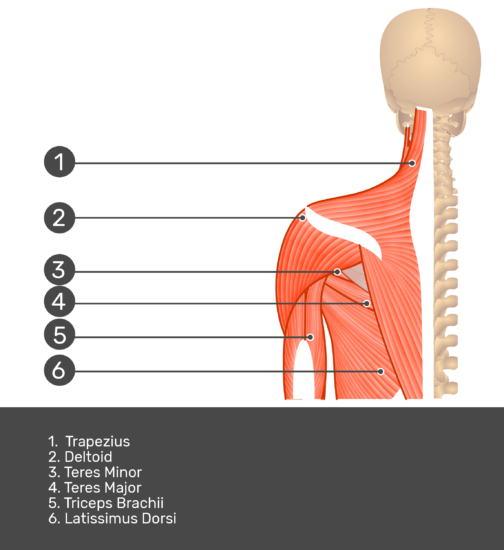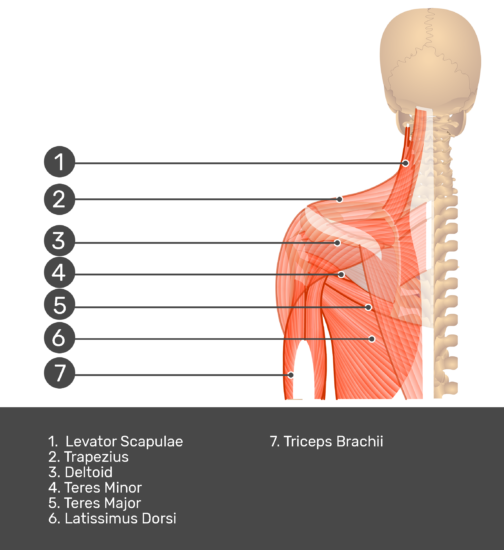 Test yourself while observing the trapezius muscle anatomy
Muscles That Act On The Posterior Shoulder