Adductor Longus Muscle
Last update:
The adductor longus muscle is one of the thigh adductors and located on the medial aspect of the femur.
Attachments of Adductor Longus: Origin and Insertion
Origin (proximal attachment):
a. Superior aspect of pubis, below pubic tubercle.
Insertion (distal attachment):
a. Middle third of linea aspera of femur along medial lip.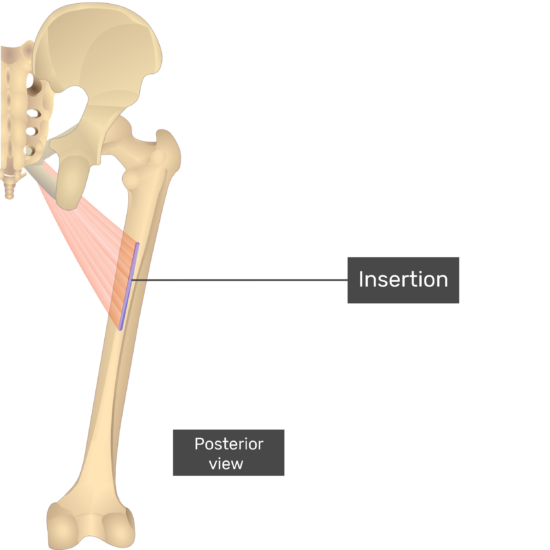 Actions of Adductor Longus on the thigh (femur) :
a.
Adducts the thigh at hip.
Did you know that its easier to understand adductor longus anatomy using 3D tools? Discover the benefits with these 3D anatomy videos. 
b. 
Flexes the thigh at hip. (References suggest it may also laterally or medially rotate the thigh).
Nerve to muscle and its spinal segment:
Obturator nerve (L3-L4).
An Overview of the Anterior Muscles of the Thigh
Test yourself while observing the Adductor Longus muscle