Quadratus Lumborum Muscle
Last update:
The quadratus lumborum is a flat, four-sided muscle situated at the sides of the lumbar region of the back.
Muscularis Quadratus Lumborum
Origin: Medial half of the posterior iliac crest and iliolumbar ligament.
Insertion: Transverse processes of L1-L4 and medial half of 12th rib.
Origin and insertion of the quadratus lumborum.
Actions of the Quadratus Lumborum Muscle:
Bilateral action: extends vertebral column; stabilizes 12th rib while breathing.
Ipsilateral action: laterally flexes vertebral column.
Learn the muscles of the trunk wall quickly and efficiently thanks to this muscle anatomy reference chart for the trunk wall.
Nerve Supply to Quadratus Lumborum:
Subcostal nerve (thoracic; T12) and ventral rami of lumbar spinal nerves (L1-L4).
Overview of the Muscles of the Back: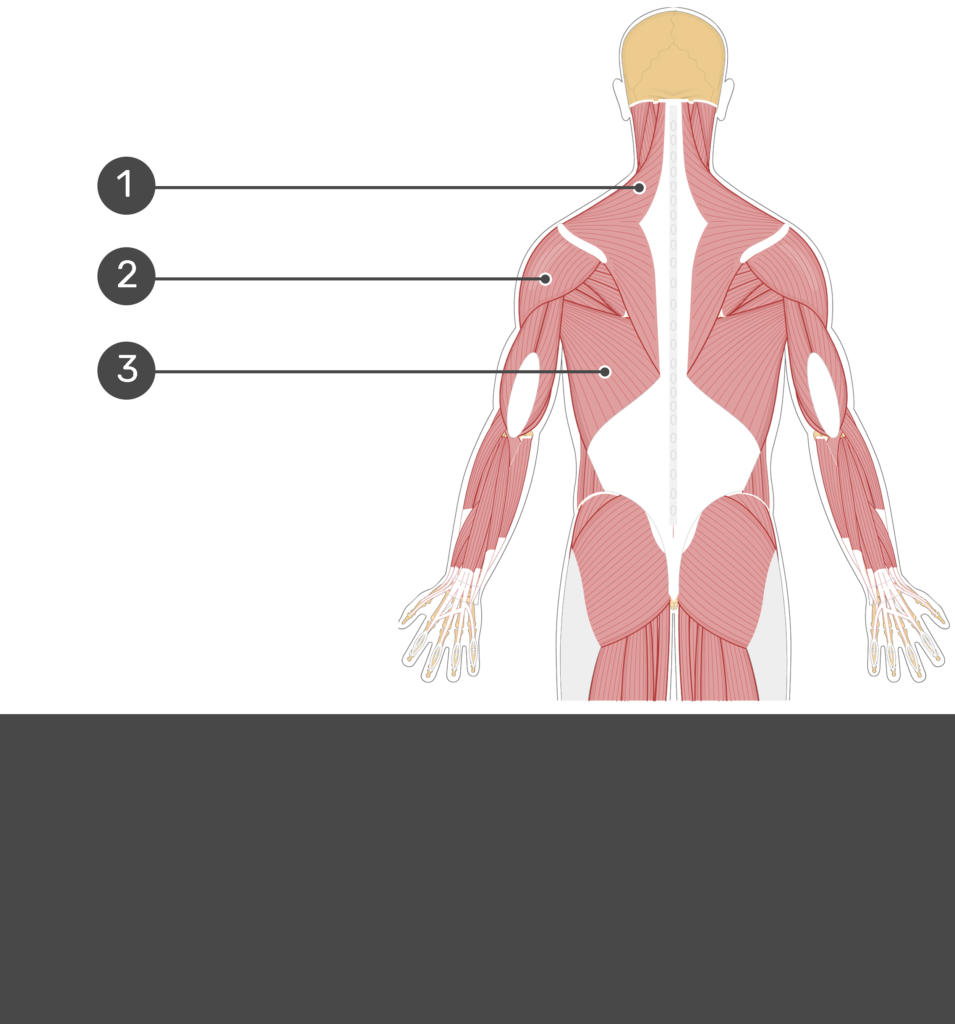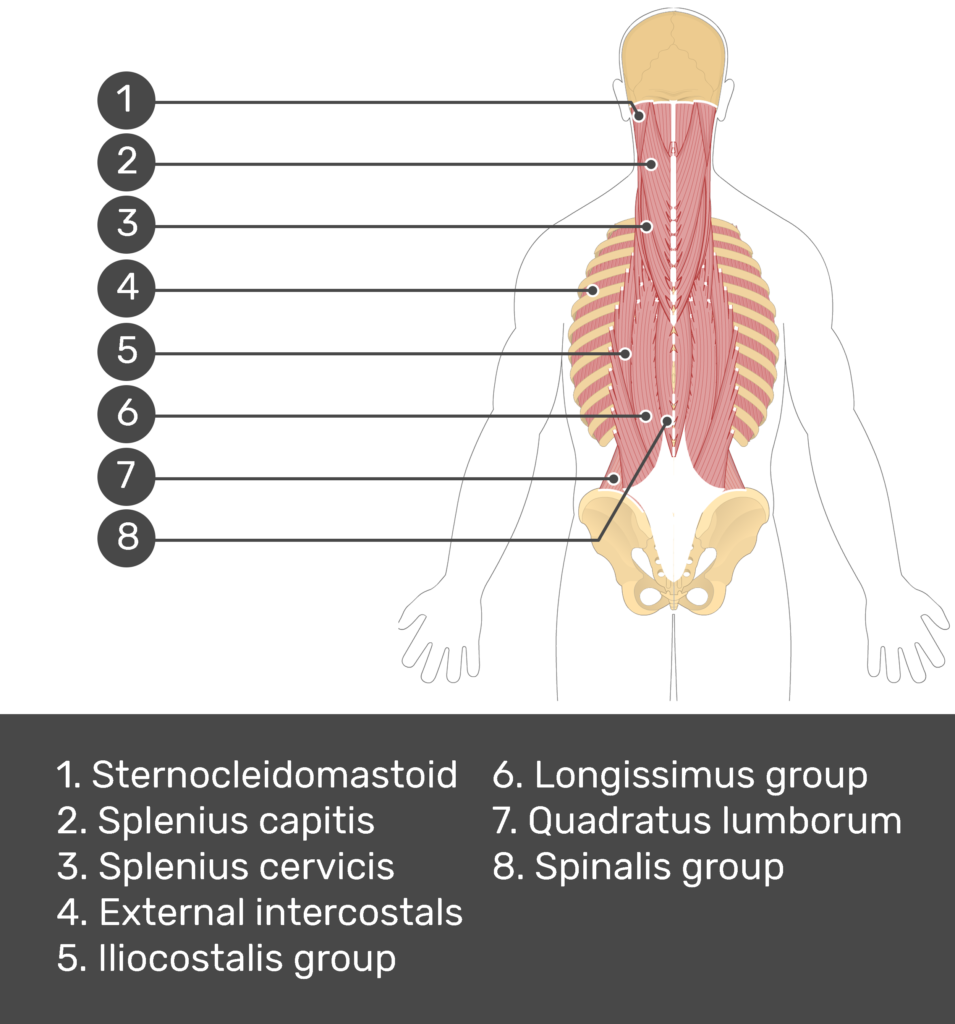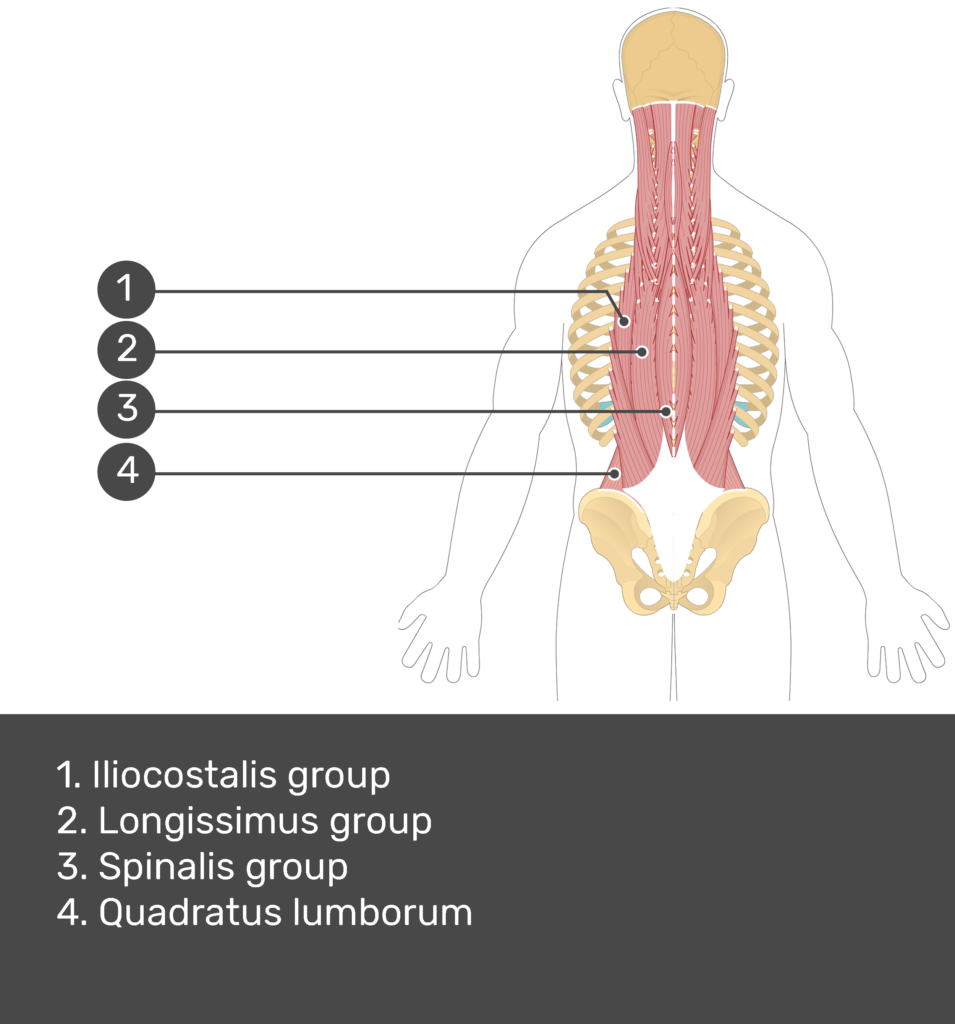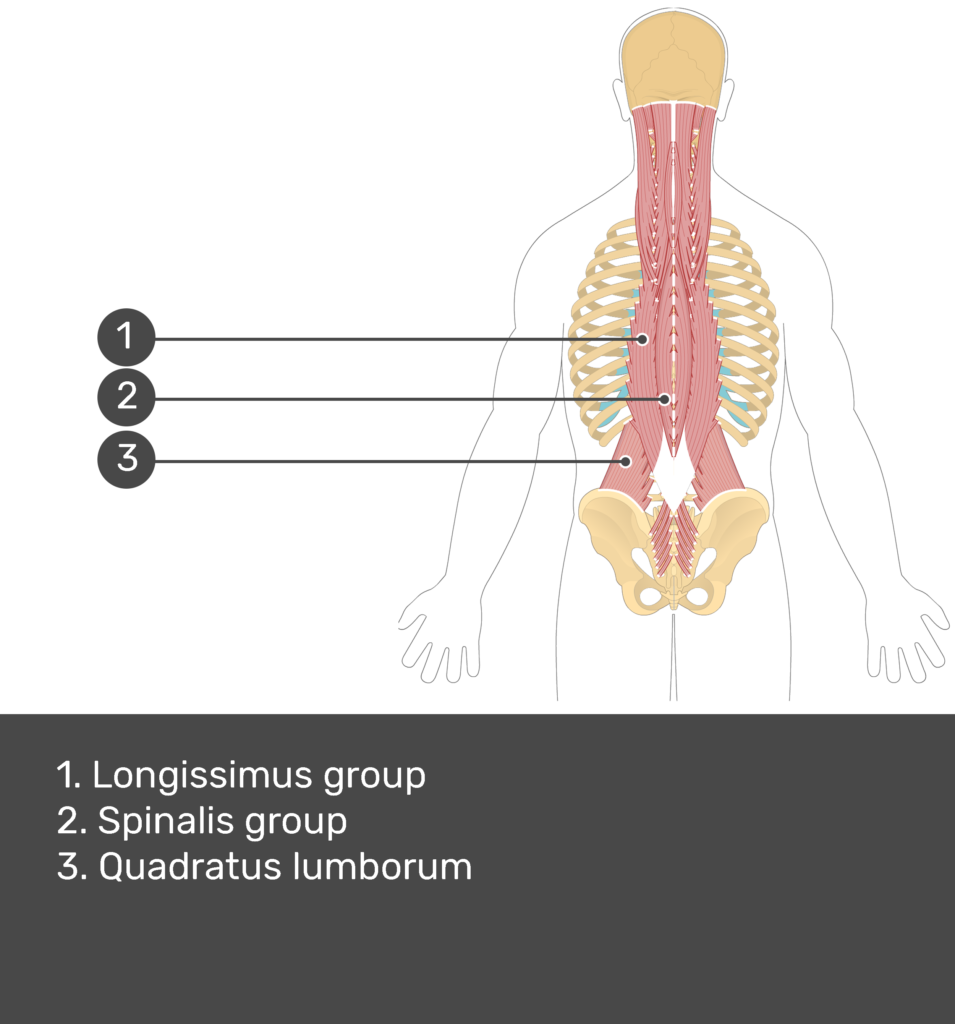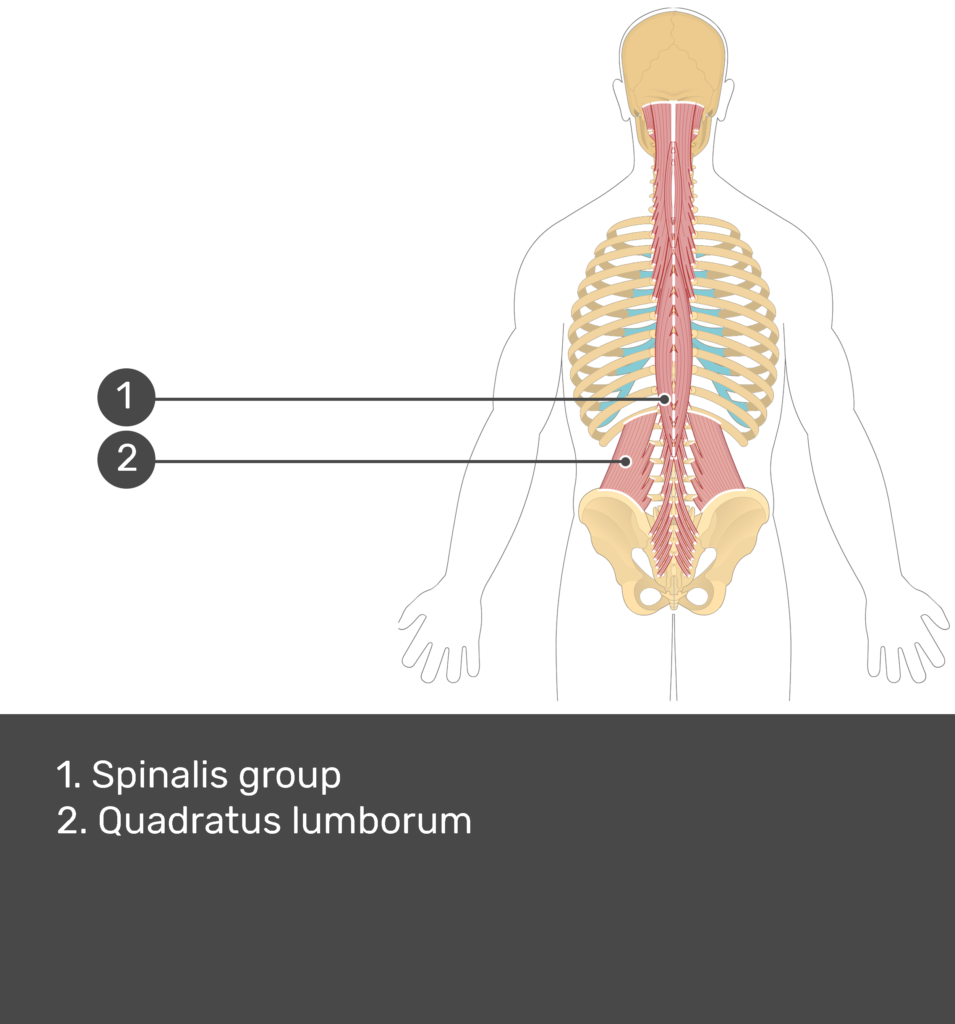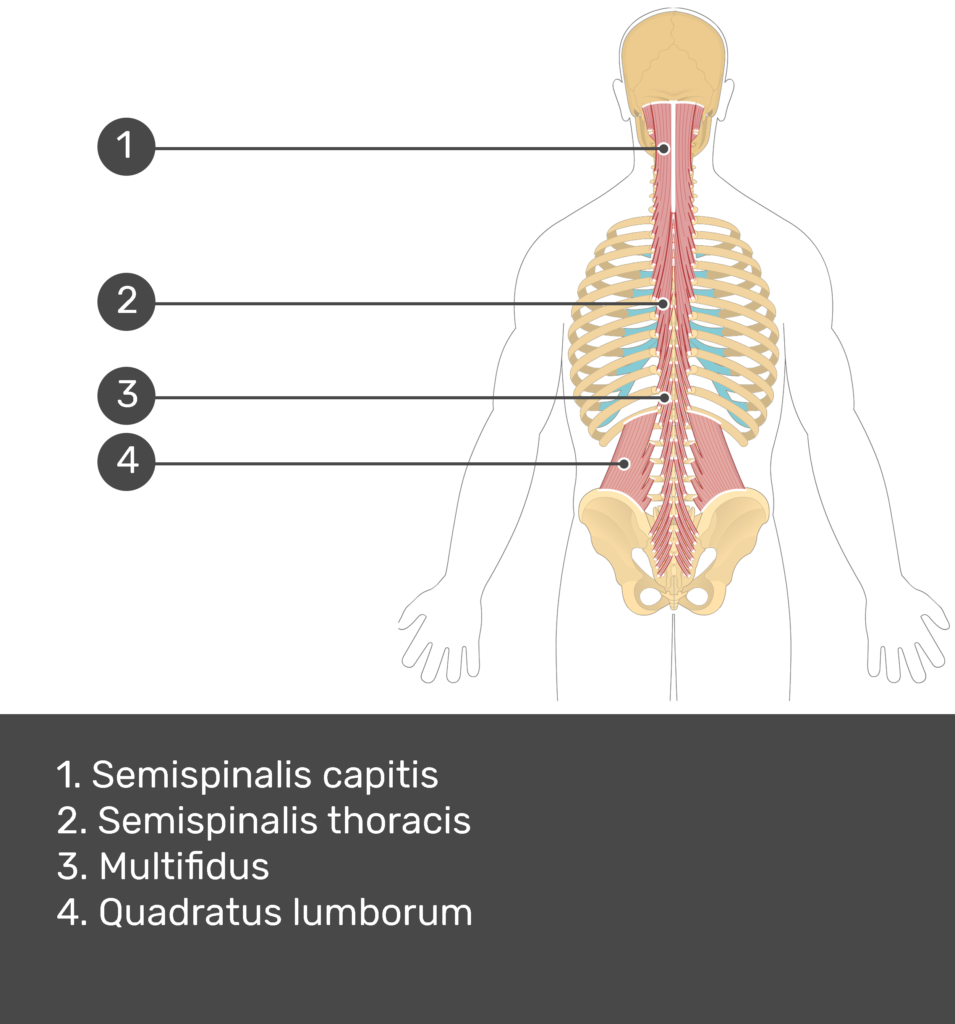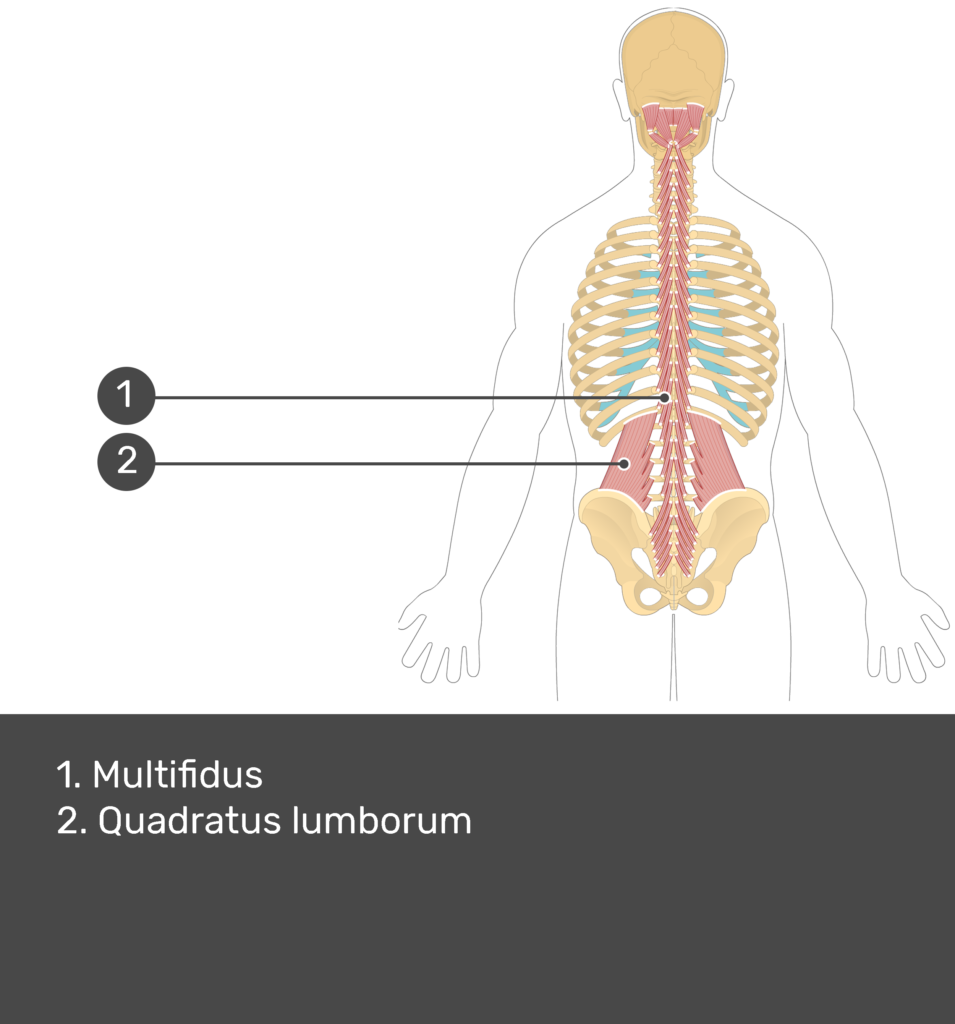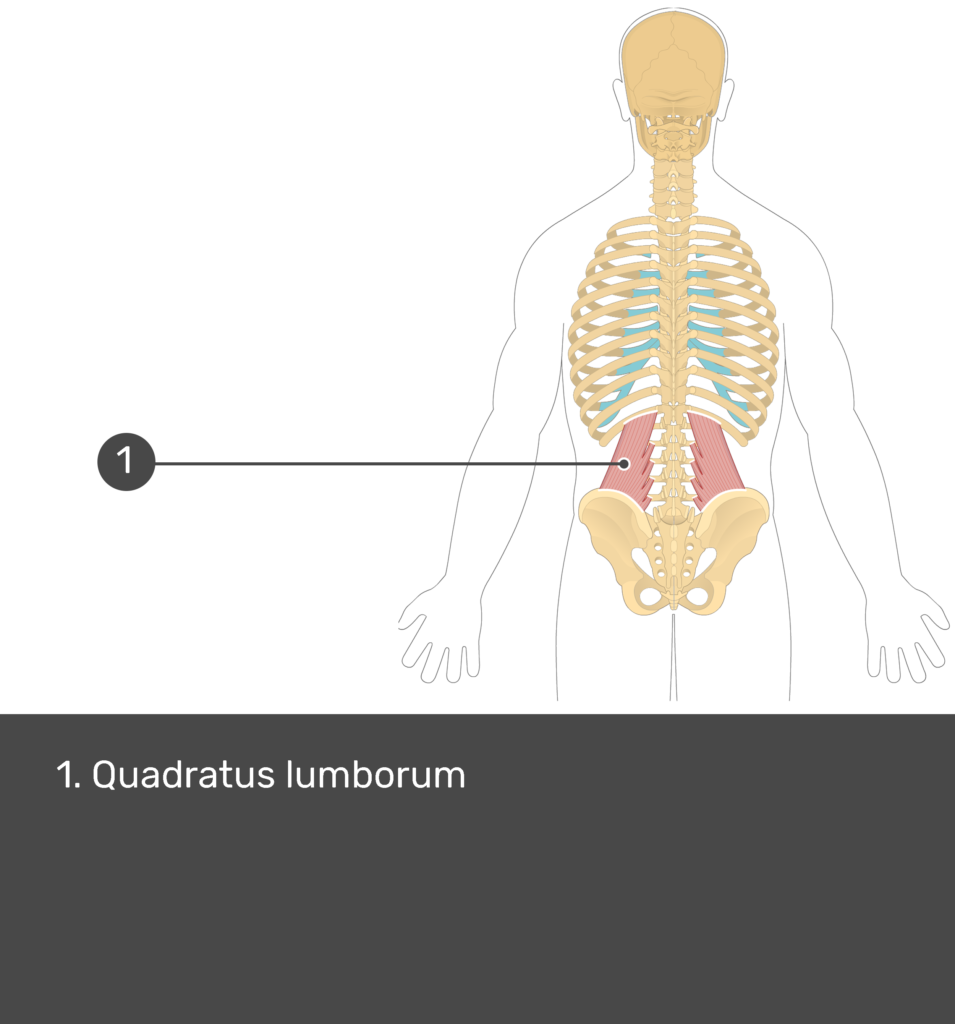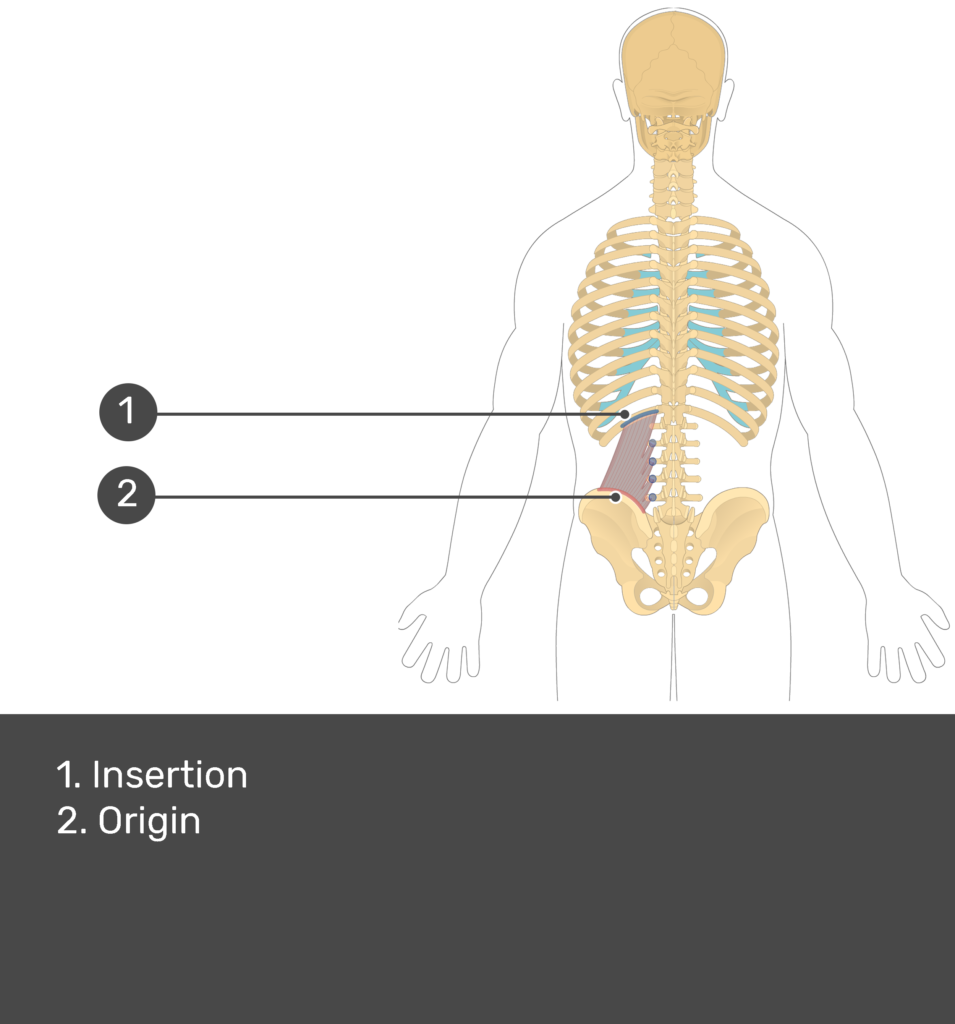 Review the muscles of the back and test yourself.