Last update:
Sartorius Muscle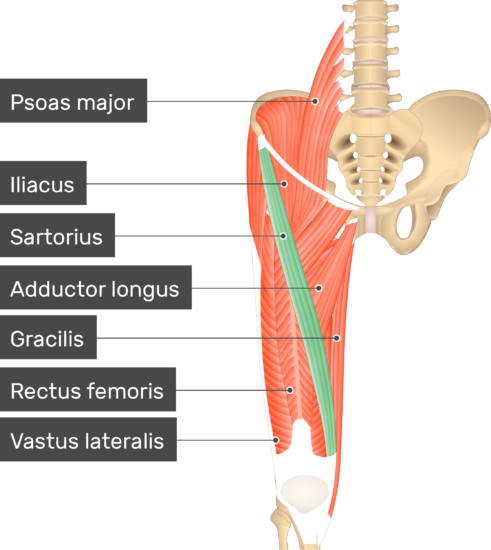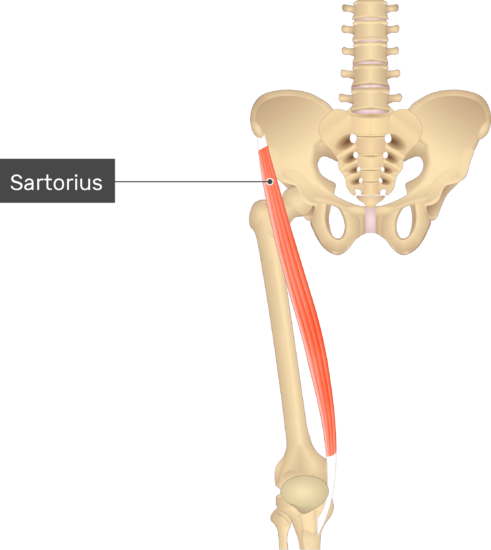 Origin: (proximal attachments):
Anterior superior iliac spine and the region just below it.
Insertion: (distal attachments):
Proximal tibia, medial to tibial tuberosity (part of pes anserinus).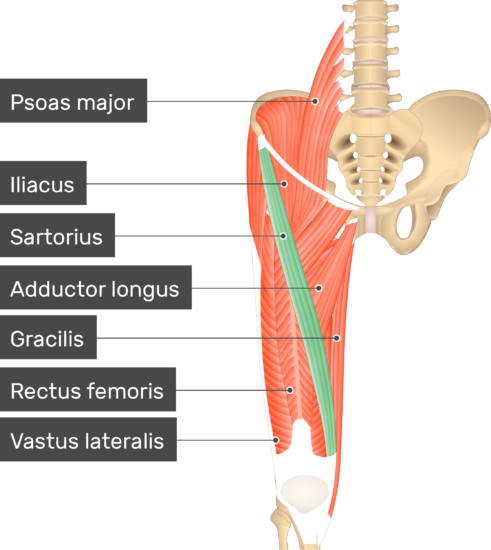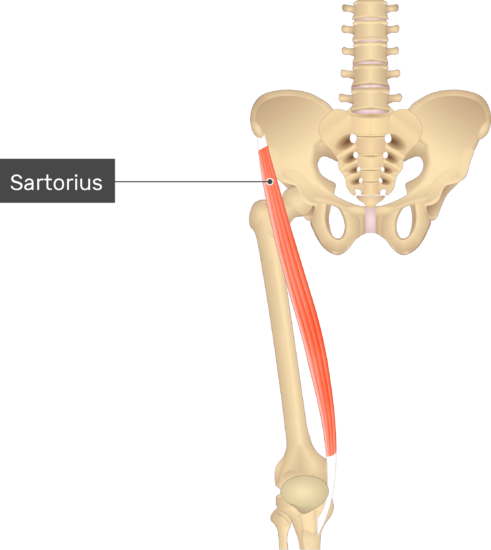 Actions on the leg (tibia & fibula):
Flexes leg at knee. (It also flexes, abducts, and laterally rotates thigh at hip).
Nerve to Muscle and its Spinal Segment:
Femoral nerve (L2-L3).