Foot Bones Anatomy
Last update:
Introduction
The human foot is one of the most anatomically complicated structures, consisting of 28 bones and over thirty joints constructed in the form of arches which helps it with its unique functions of weight support and walking.
Anatomists divide the foot into three parts:
Hindfoot (talus and calcaneus).
Midfoot (navicular, cuboid, and cuneiforms).
Forefoot (Metatarsals and phalanges)
This tutorial will glance at these bones and their general features.
Hindfoot
Talus
The
talus is the bone that articulates with the tibia and fibula, contributing to the ankle joint. It also articulates inferiorly with the significantly larger calcaneus (or calcaneum).
Calcaneus
Also called
calcaneum or heel bone, It is the foot's largest bone, articulating with the talus superiorly and the cuboid anteriorly. Unlike the talus, several vital muscles attach to the calcaneus.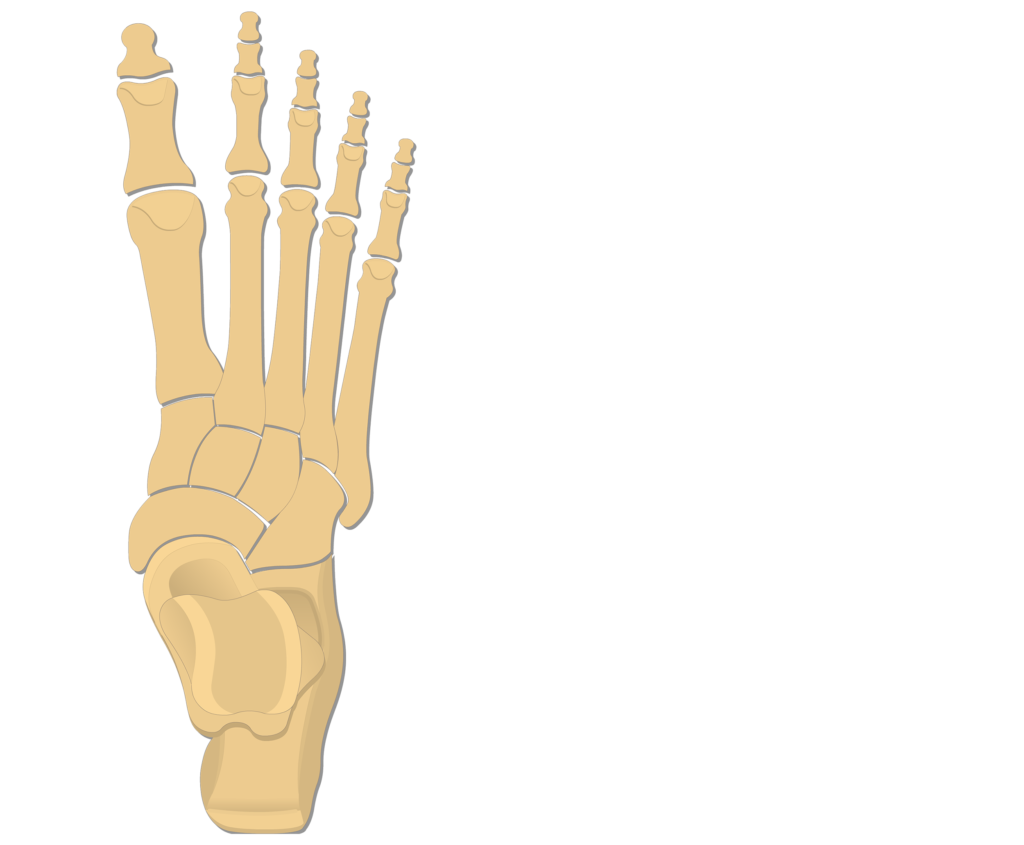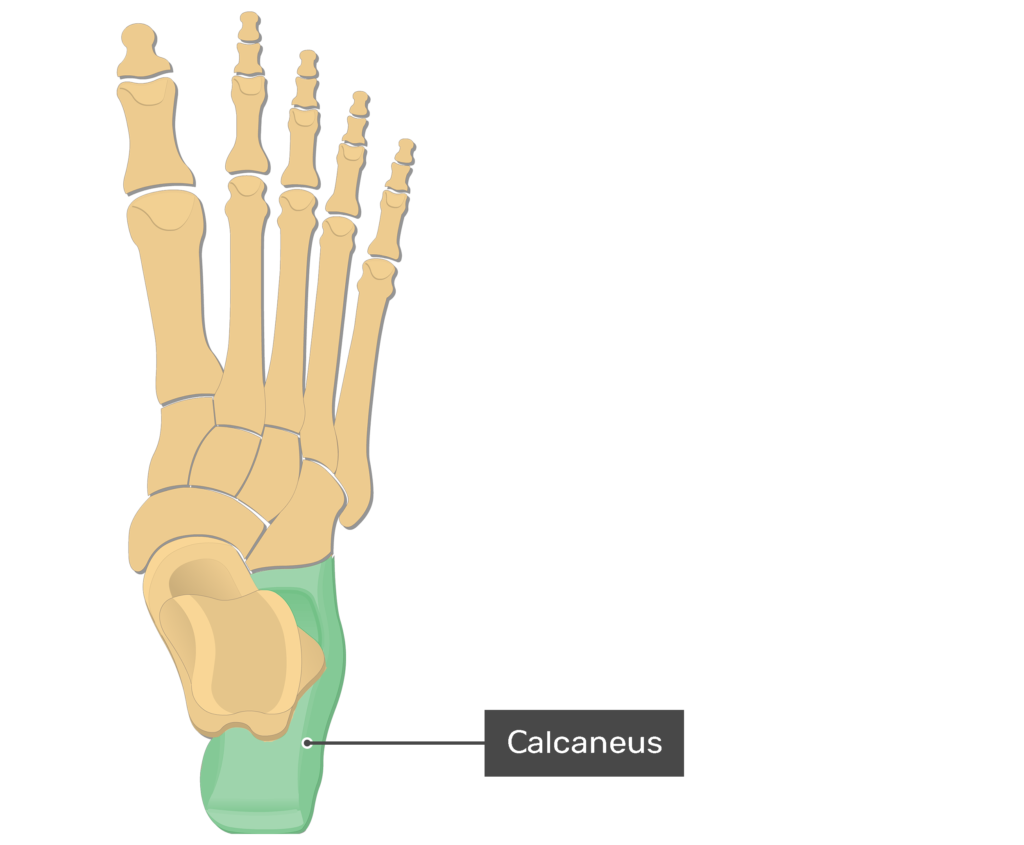 Midfoot
Navicular 
This small bone name came from the Latin word navis, meaning boat. It
articulates proximally with the talus and distally with the cuneiform bones.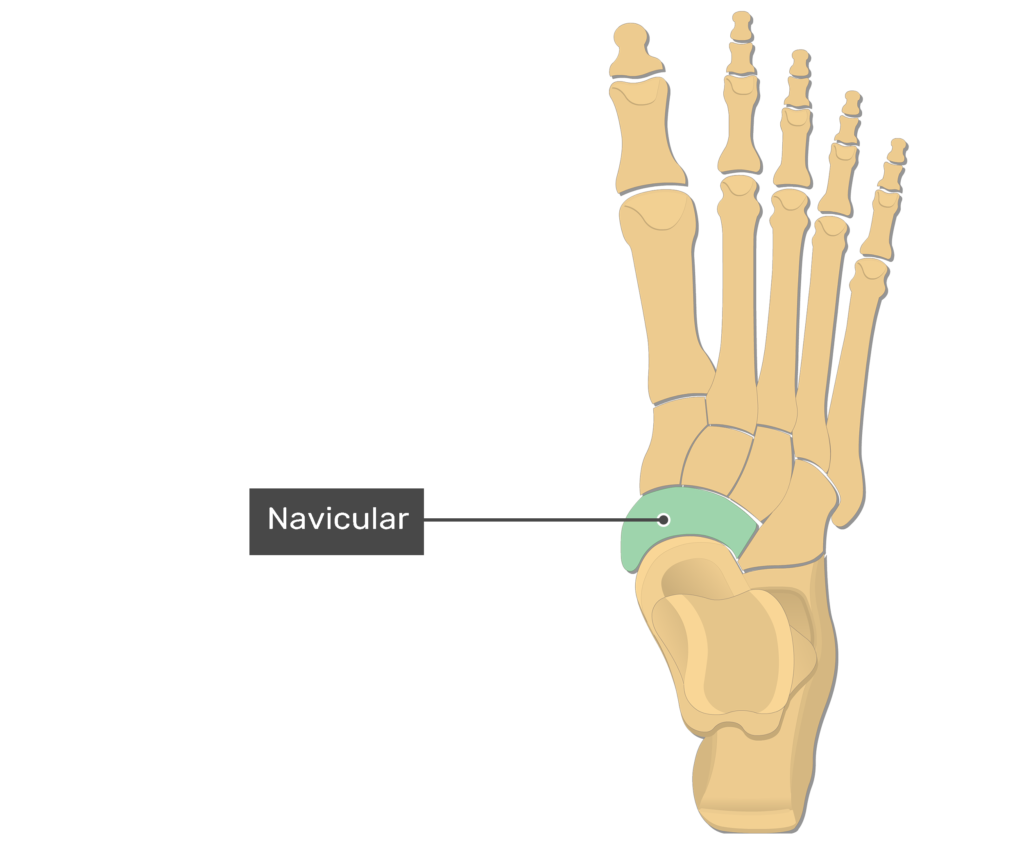 Cuboid
Located between the calcaneus and the fourth and fifth metatarsal bones, the
cuboid bone is the most lateral in the midfoot. It got its name due to its roughly cubical shape.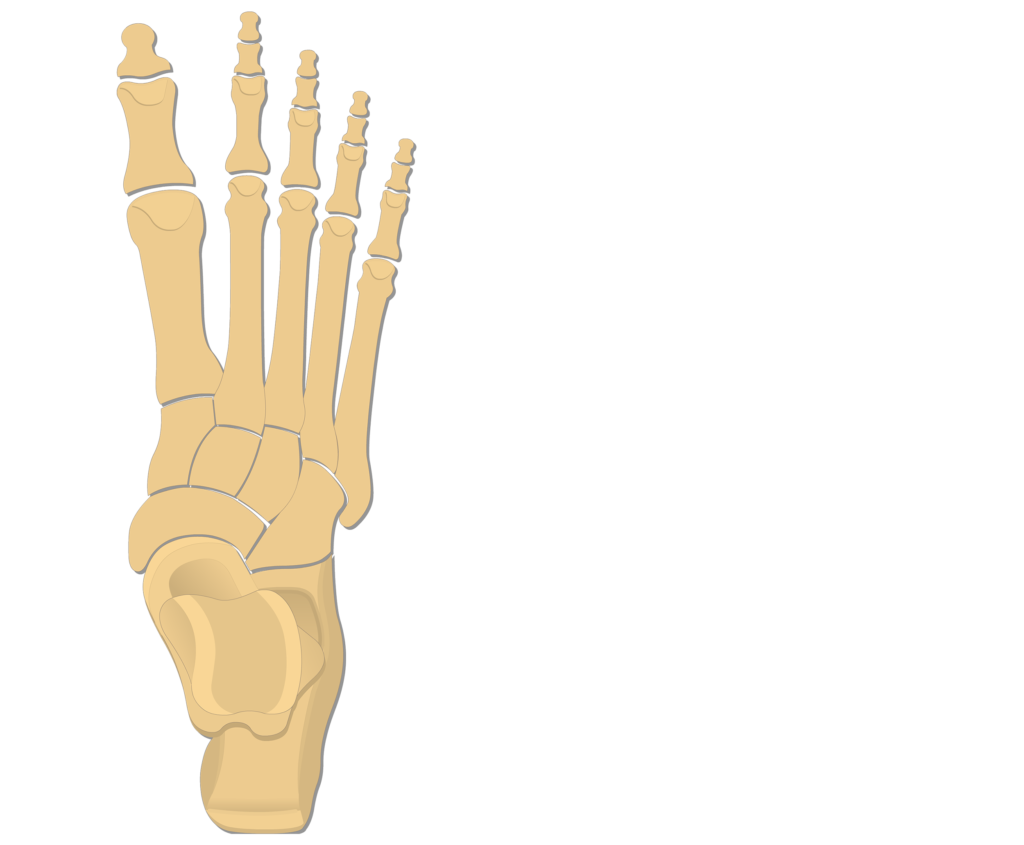 Forefoot
Metatarsals
The metatarsal bones are five long bones that comprise the
metatarsus of the foot. They are analogous to the metacarpal bones of the hand, and they play a crucial role in forming the arches of the foot.
Phalanges
Phalanges form the most distal part of the forefoot and are divided into three rows; proximal, intermediate (missing in the large toe or the hallux), and distal. Although they resemble the phalanges of the hand, they are much shorter.
Difficult to remember all the foot bones? Learn them with interactive quizzes and video tuorials.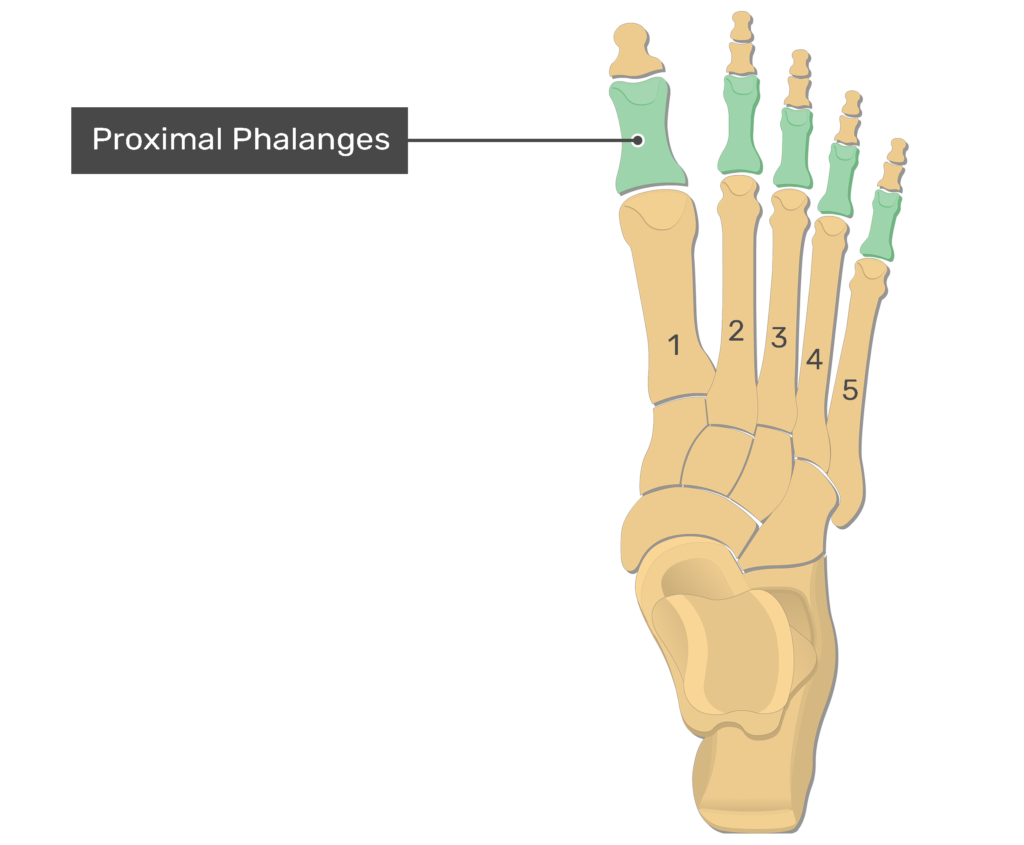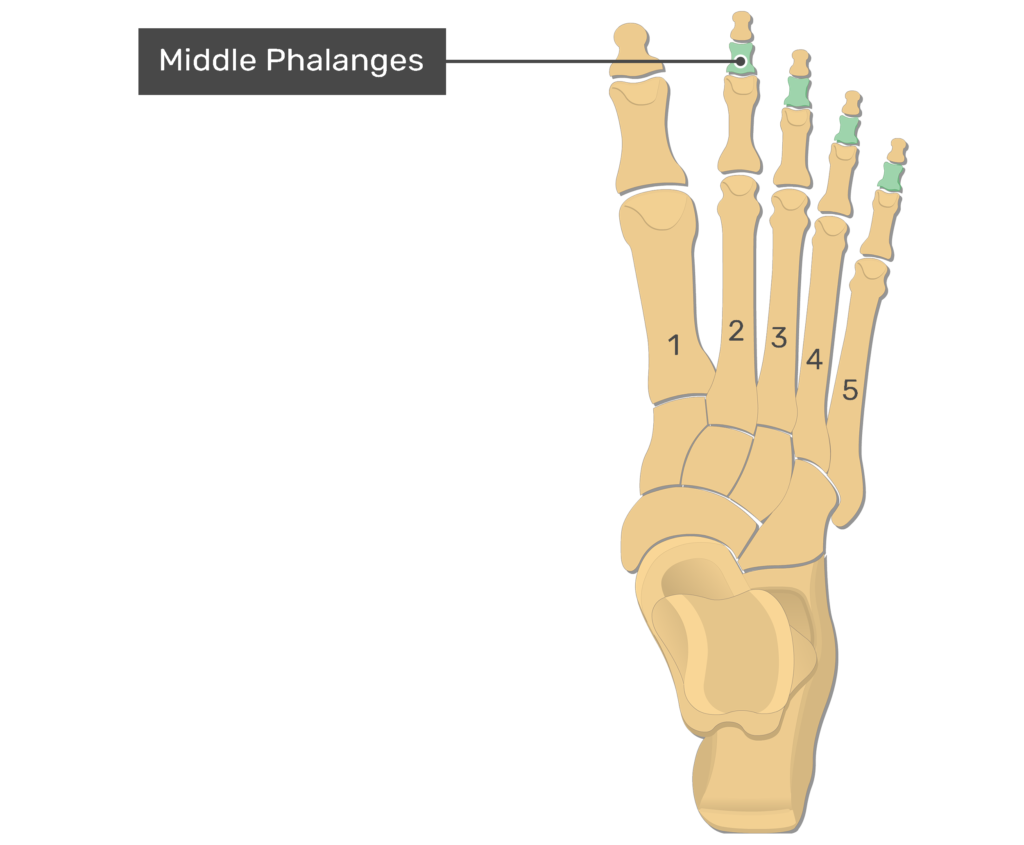 Test yourself
Foot & Ankle Bones Quiz 1: Superior (Dorsal) Markings
Foot & Ankle Bones Quiz 2: Superior (Dorsal) Markings