Muscle contraction: Excitation-Contraction Coupling
Last update:
In skeletal muscle fibers, electrochemical activity triggers myofilament movement. These linked events are referred to as excitation-contraction coupling.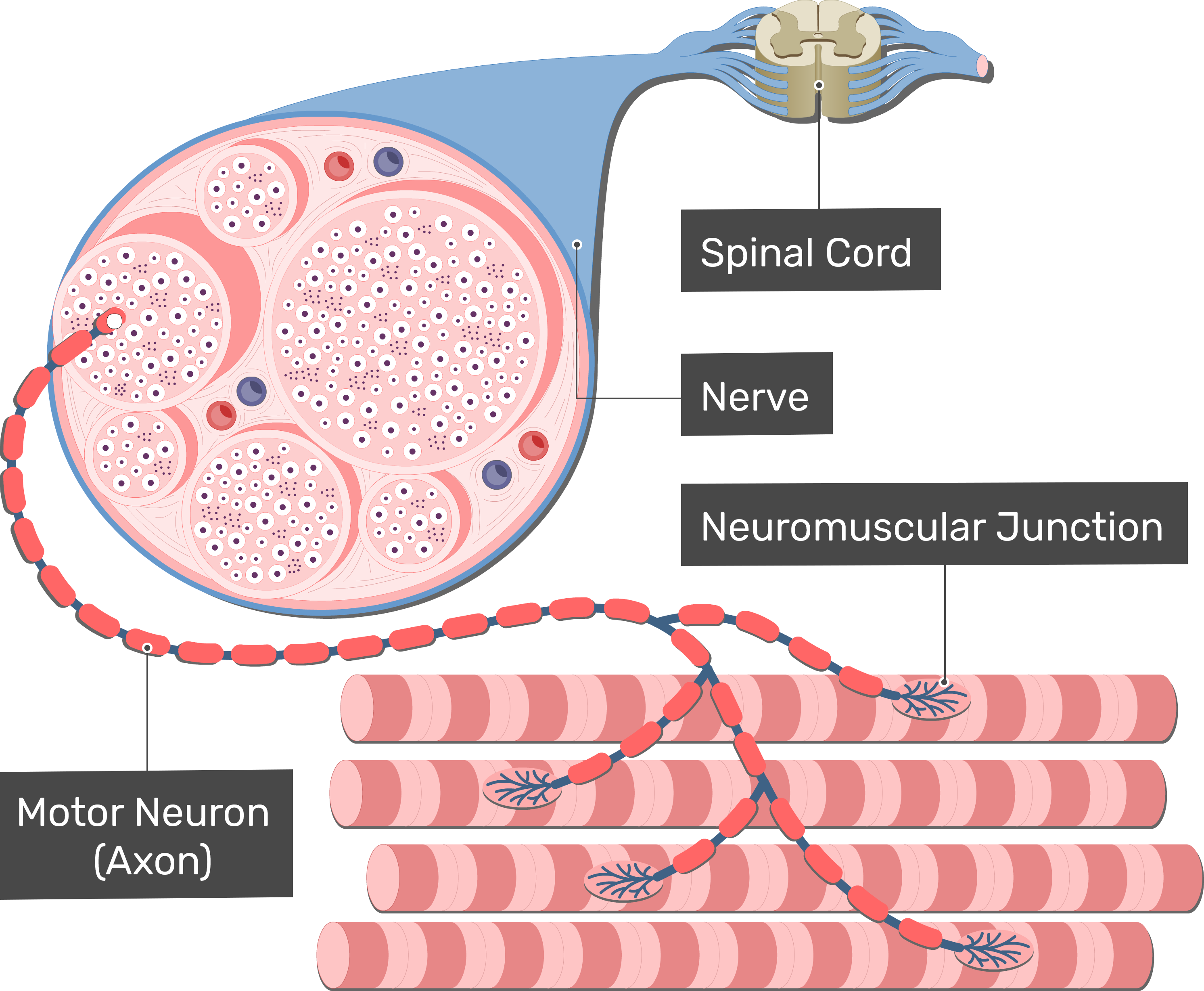 The excitation process begins when the
acetylcholine (ACh) is released by a motor neuron at the neuromuscular junction.
Stimulation of the muscle fiber by the ACh neurotransmitter generates waves of 
action potentials (impulses) that spread out across the sarcolemma.
The action potentials enter the muscle fiber from the sarcolemma and cause calcium ions (= Ca2+) to be released from the sarcoplasmic reticulum. A rise in cytoplasmic calcium initiates the
contraction process.
Improve your muscle tissue identification skills with these interactive exam-style histology quizzes.
Test yourself:
.

Contraction Physiology