Gluteus Medius – Attachments, Actions & Innervation
Last update:
The gluteus medius muscle is one of the posterior hip muscles that form the buttocks.
Origin: (proximal attachments)
Outer surface of ilium, between the posterior and anterior gluteal lines.
Insertion: (distal attachments)
Lateral and superior surfaces of the greater trochanter of femur.
Actions of Gluteus Medius on the thigh (femur):
a.
Abducts thigh at the hip.
b. Anterior fibers
Medially Rotate thigh at the hip.
c. Posterior fibers
Laterally Rotate thigh at the hip.
Memorize and retain your knowledge on gluteus medius anatomy with this handy lower limb muscle anatomy reference chart!
Nerve to Muscle and its Spinal Segment:
a. Superior gluteal nerve (L5, S1).
An Overview of the Posterior Muscles of the Thigh: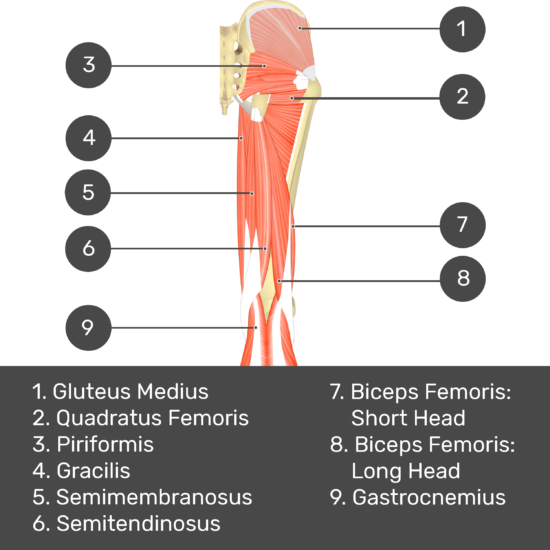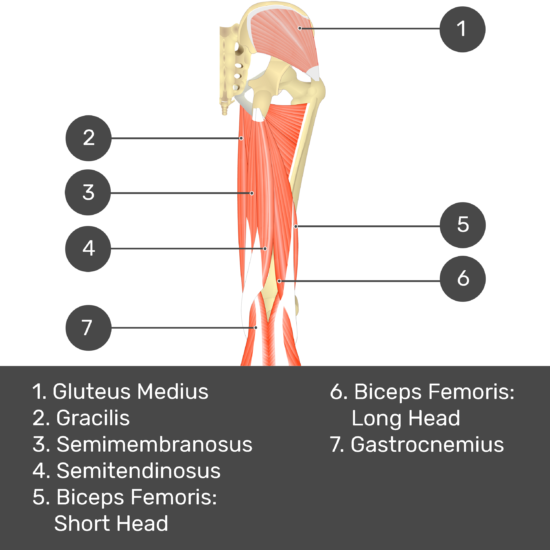 Test yourself while observing the Gluteus Medius muscle