Last update:
Spinal Cord Gray Matter Anatomy
Each arm (or extension) of the gray matter in the spinal cord is referred to as a horn.
Projecting towards the back of the spinal cord are the dorsal horns (or posterior horns).
Projecting towards the front are the ventral horns (or anterior horns).
In the thoracic and upper lumbar regions of the cord, an additional pair of side projections occur, which are called the lateral horns.
A narrow band of gray matter known as the gray commissure stretches across of the center of the spinal cord and connects the two sets of horns.
In the middle of the gray commissure is the central canal, which contains cerebral spinal fluid.
Overview: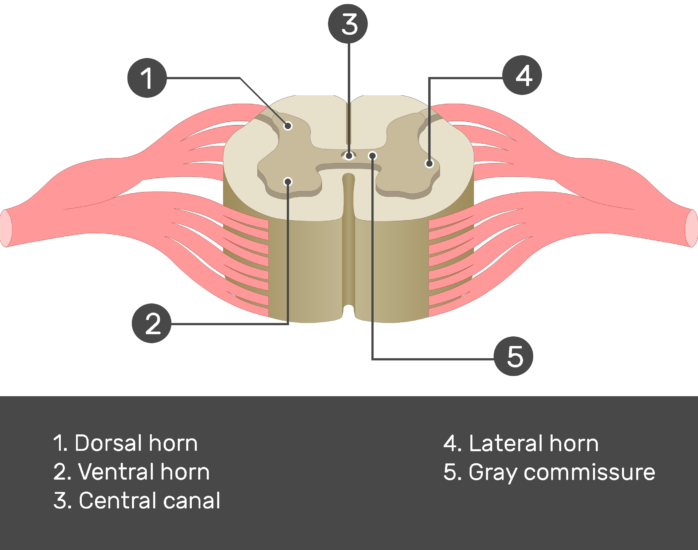 Swipe to show/hide the answers