Spinal Cord White Matter – Anatomy & Functions
Last update:
Several columns of myelinated axons surround the gray matter of the spinal cord. The lipid in the myelin makes the columns appear light in color (white matter).
The columns are referred to as the
dorsal funiculus (or posterior funiculus),
lateral funiculus, and
ventral funiculus (or anterior funiculus).
A short anterior white commissure (not labeled) is also present just anterior to the gray commisure.
The funiculi, in turn, are divided into several sensory tracts (some are called fasciculi) and motor tracts.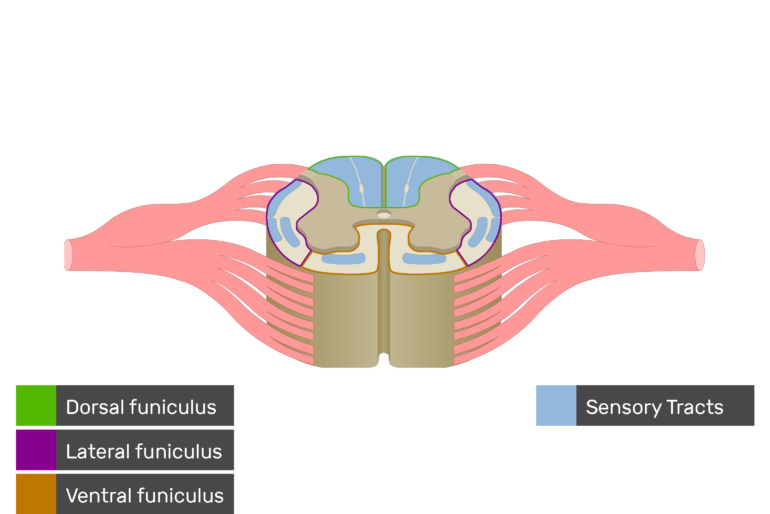 Quickly and efficiently learn white and grey matter with these interactive spinal cord quizzes and worksheets.
Overview:
Swipe to show/hide the answers