Spinal Nerve Roots
Last update:
Two pairs of nerve roots extend from each segment of the spinal cord.
The ventral roots (anterior roots) allow motor neurons to exit the spinal cord.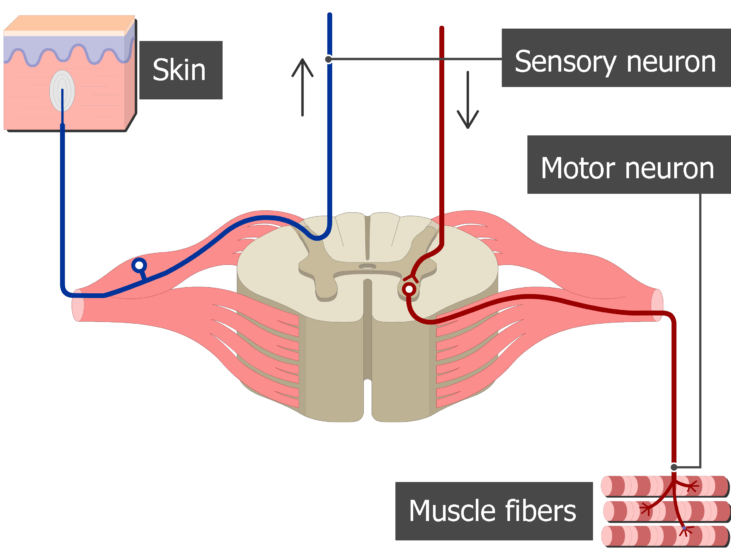 The dorsal roots (posterior roots) allow sensory neurons to enter the spinal cord.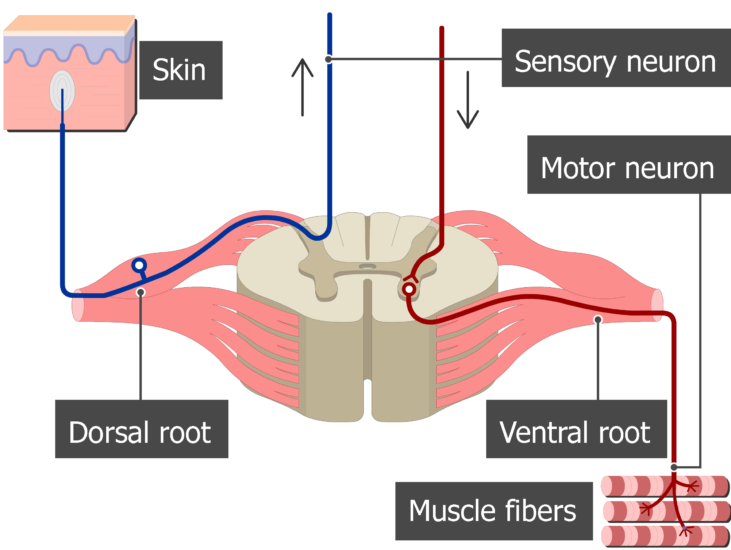 Along each dorsal root is small bulge called the dorsal root ganglion (or spinal ganglion). Inside the ganglia are the cell bodies of the sensory neurons.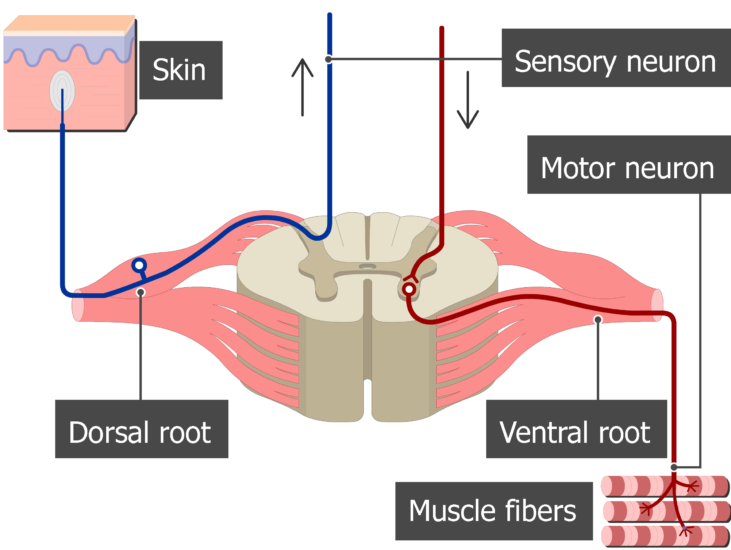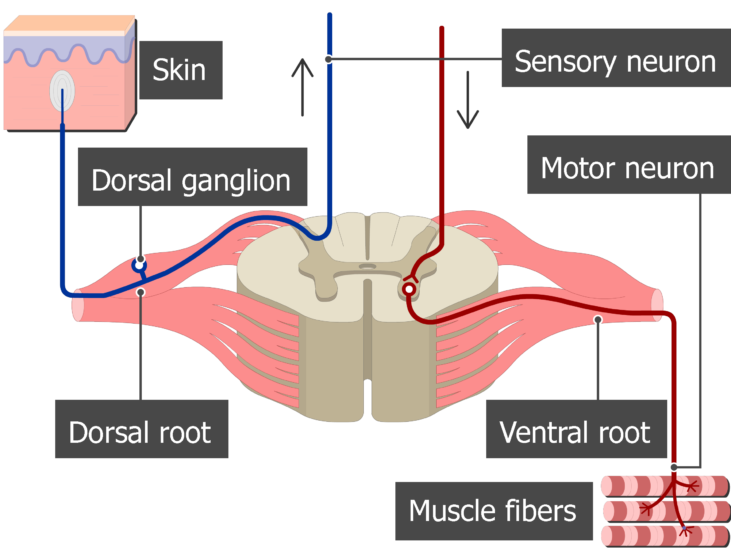 The dorsal and ventral nerve roots fuse to form a spinal nerve.
Identify and solve gaps in your knowledge with these spinal cord diagrams and quizzes.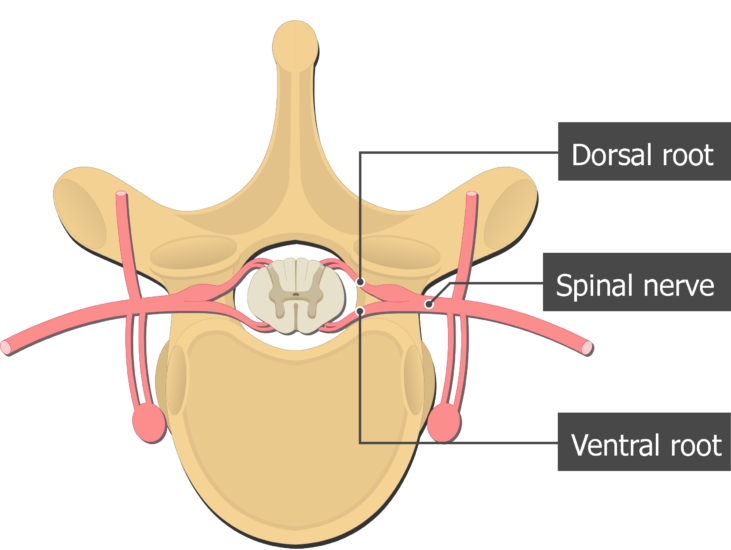 Overview:
Swipe to show/hide answers