Humerus Bone Anatomy
Last update:
Introduction to Humerus bone anatomy:
The
humerus is a long bone that supports the upper arm (upper arm bone). It extends from the shoulder joint to the elbow joint.
Swipe for labels
Anatomy of the Humerus bone:
At its proximal end, the humerus is attached to the axial skeletal by the shoulder girdle or pectoral girdle, which consists of the scapula and clavicle bones. The rounded humeral head fits into the glenoid fossa (cavity) of the scapula. This shallow depression on the lateral side of the scapula allows the shoulder joint to be very mobile but also reduces its stability.
A long, cylindrical shaft (body) makes up the middle part of the humerus. Most of the shaft's surface is smooth except for the deltoid tuberosity, which is located near the midpoint of the lateral margin. The shaft is an attachment site for several muscles that move the upper arm and lower arm.
Distally, the humerus joins medially with the ulna and laterally with the radius at the elbow joint.
The humeroulnar joint is formed by the pulley-shaped trochlea of the humerus and the trochlear notch of the ulna. The humeroradial joint is formed by the rounded capitulum of the humerus and the concave superior surface of the radial head.

Quickly and efficiently learn all the bones of the body using these interactive quizzes and labelling exercises.
Swipe for labels
Muscles from the shoulder girdle help stabilize the joint and control the front-to-back, side-to-side, and rotational movements of the humerus.
Anterior Markings of the Humerus Bone: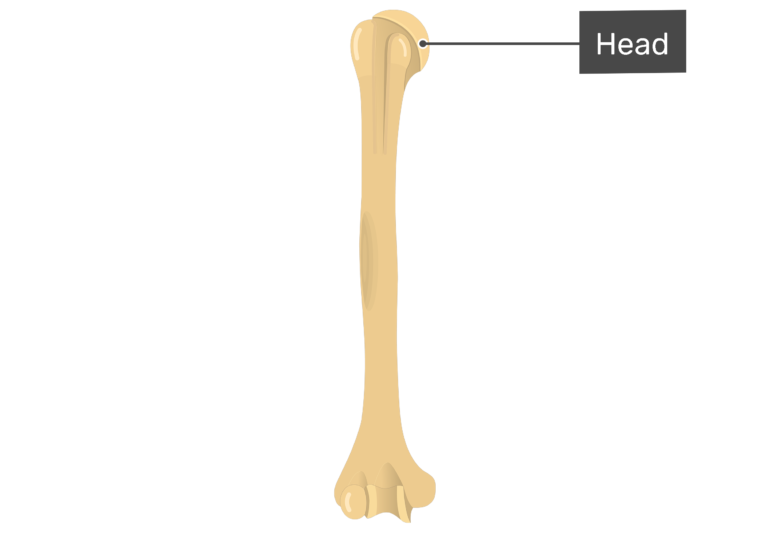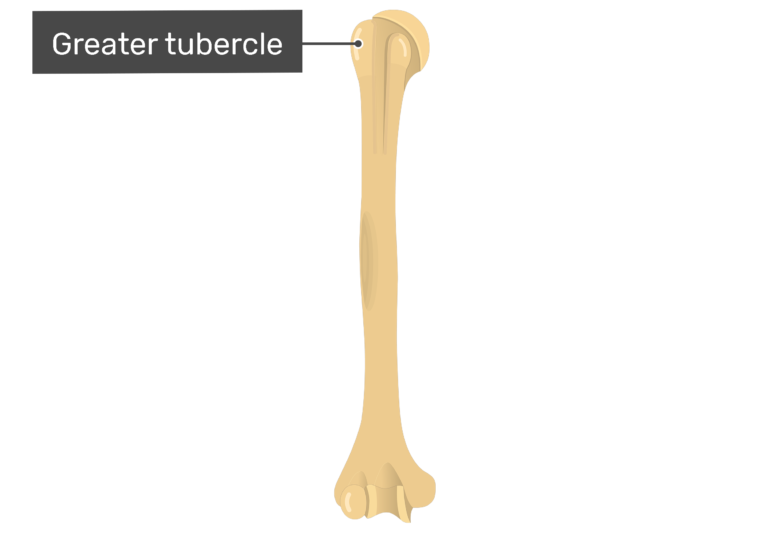 Posterior Markings of the Humerus Bone:
Test yourself:
Humerus Bone Quiz – Anterior Markings
Test yourself