Phalanges of the hand (phalanx bones)
Last update:
Phalanges (Phalanx Bones) Anatomy on Palmar View:
Gr., phalanx, closely knit row) – fourteen bones found in the fingers. Each finger consists of three phalanges, except the thumb, which only has two.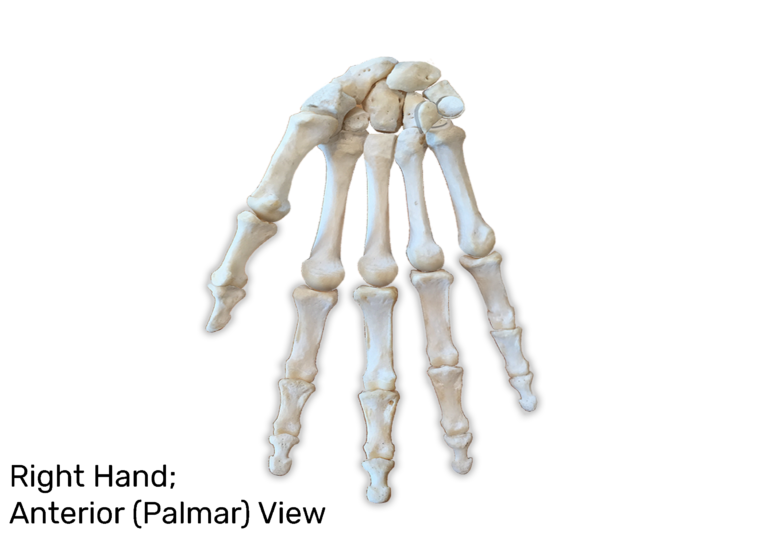 Swipe for bone
Swipe for bone
Learn the bones of the body fast using these interactive quizzes and labeling exercises!
Swipe for bone
Swipe for bone
Test yourself:
Anterior view: 
Show/
hide answers
Swipe for answers