Last update:
Semitendinosus – Attachments, Actions & Innervation
Origin: (proximal attachments)
a. Ischial tuberosity of os coxa.
Insertion: (distal attachments)
a.Proximal tibia, medial to tibial tuberosity (part of pes anserinus).
Actions of Semitendinosus on the leg (tibia & fibula):
a.
Flexes leg at knee.
b. Medially rotates leg at knee when knee is flexed.
c. It also extends thigh at hip.
Nerve to Muscle and its Spinal Segment:
a.Tibial (nerve) portion of sciatic nerve (L5, S1, S2).
An Overview of the Posterior Muscles of the Thigh: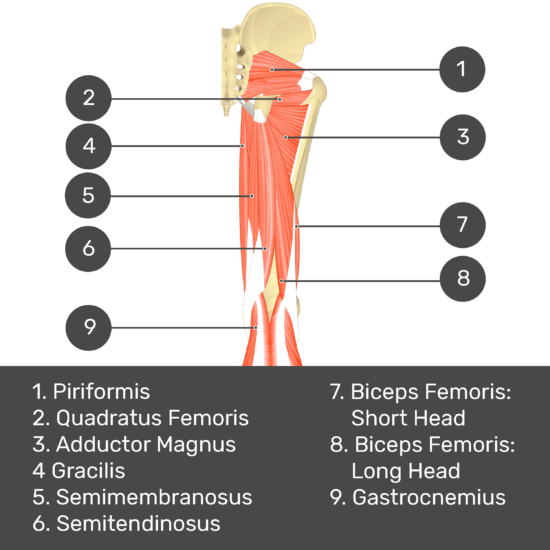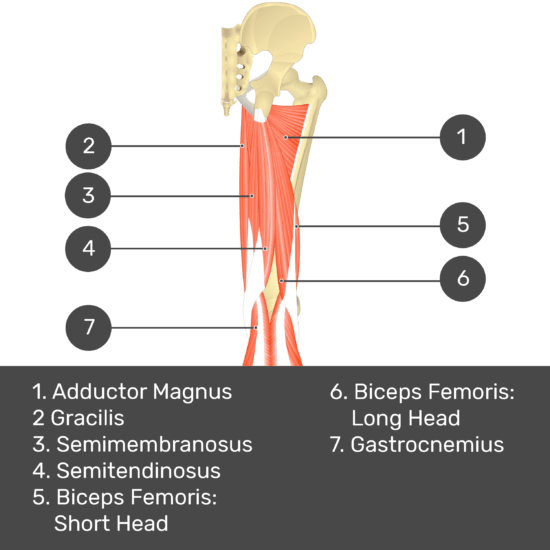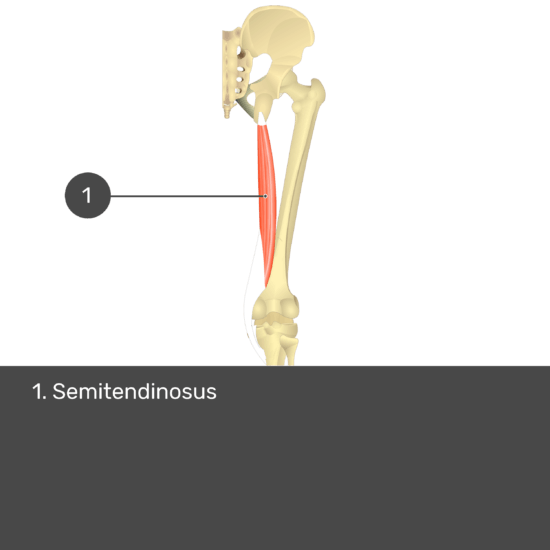 Test yourself while observing the Semitendinosus muscle