Last update:
Infraspinatus Muscle – Attachments, Actions & Innervation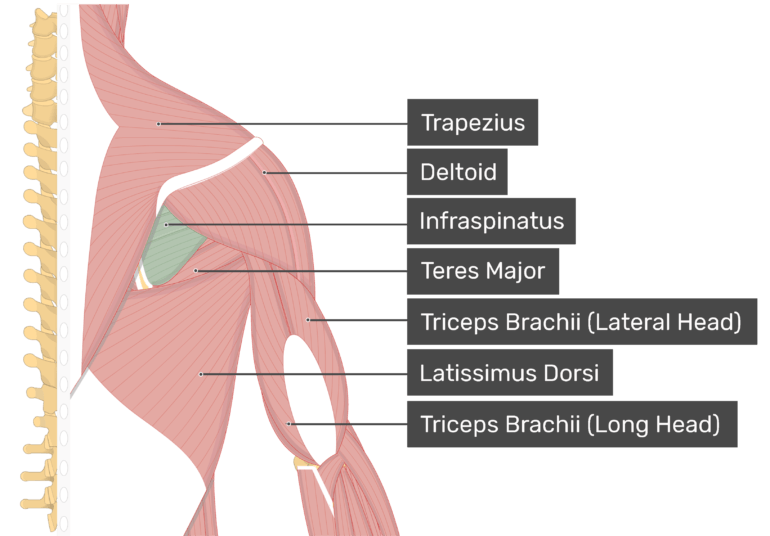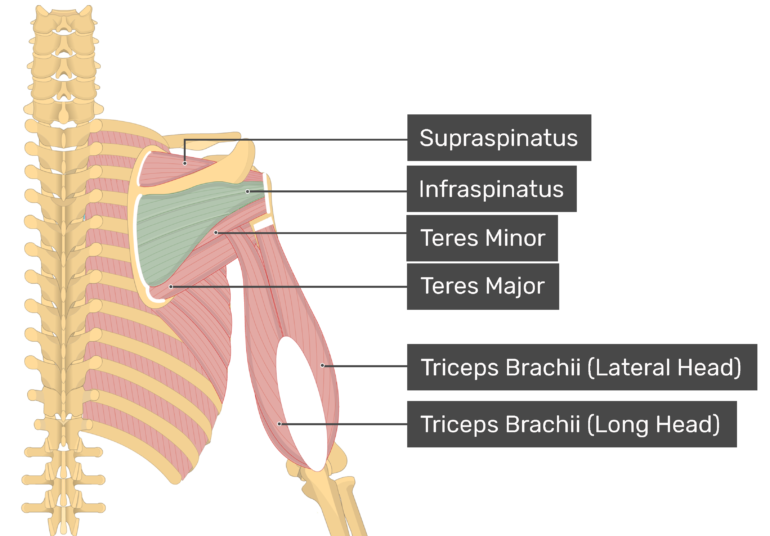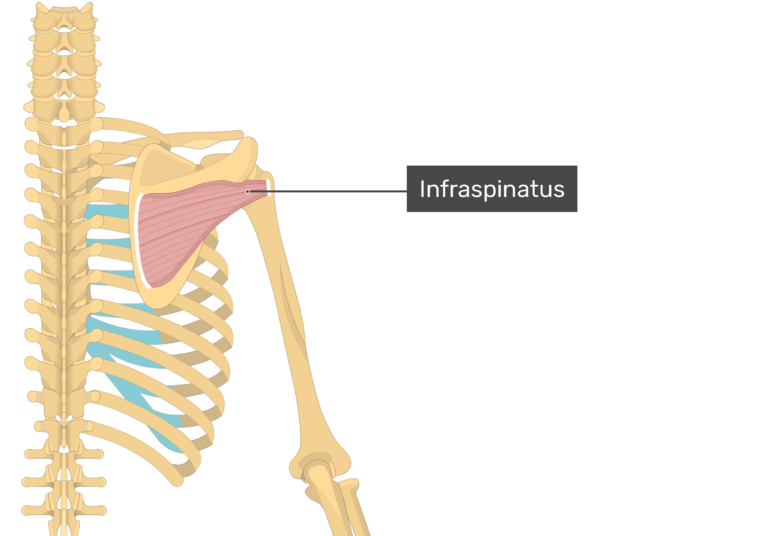 Origin: (proximal attachments)
a. Infraspinous fossa of the scapula.
Insertion: (distal attachments)
a. Middle part of the greater tubercle of the humerus.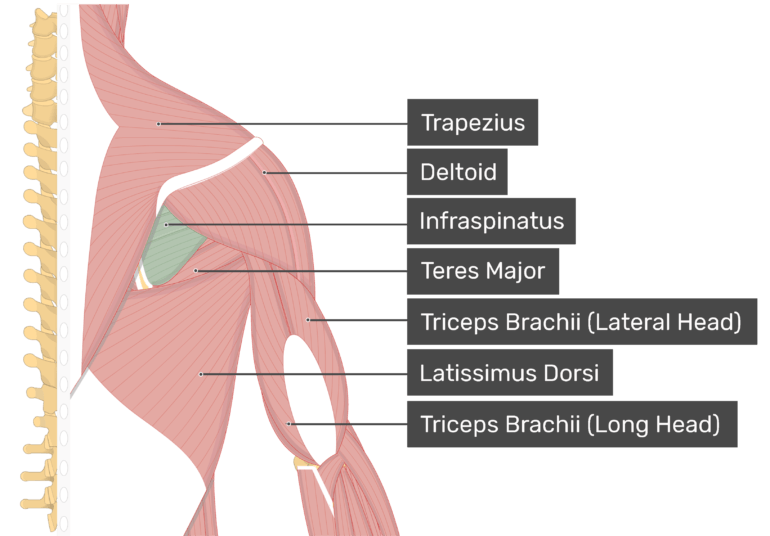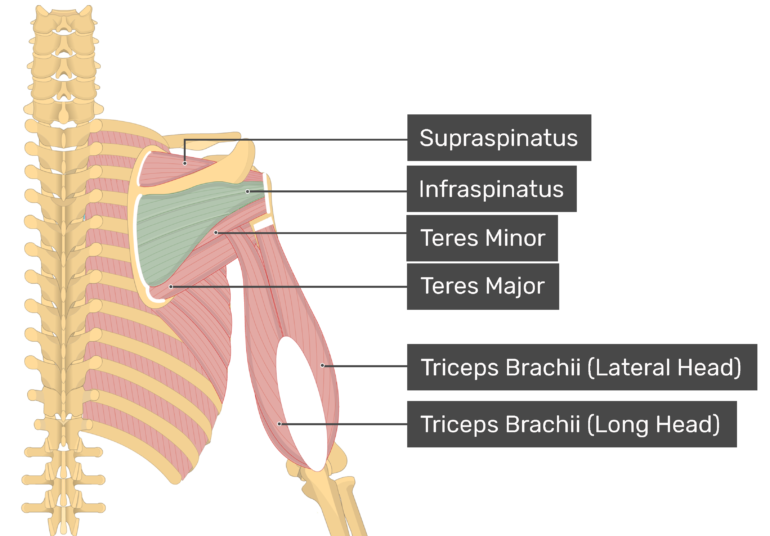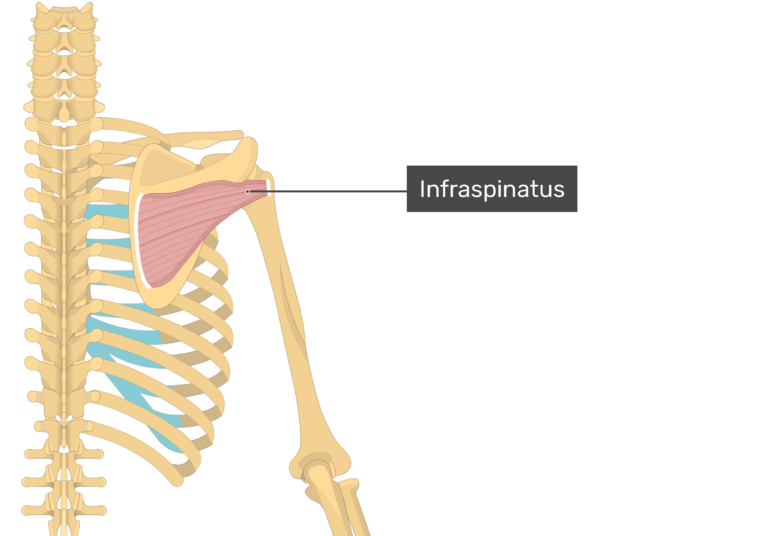 Actions of Infraspinatus:
a.
Laterally rotates the arm at the shoulder (glenohumeral) joint.
b. Helps stablize the shoulder by drawing the humerus toward the glenoid fossa of the scapula.
Innervation of Infraspinatus:
Nerve to the muscle:
a. Suprascapular nerve.
Nerve roots:
a. C5 and C6.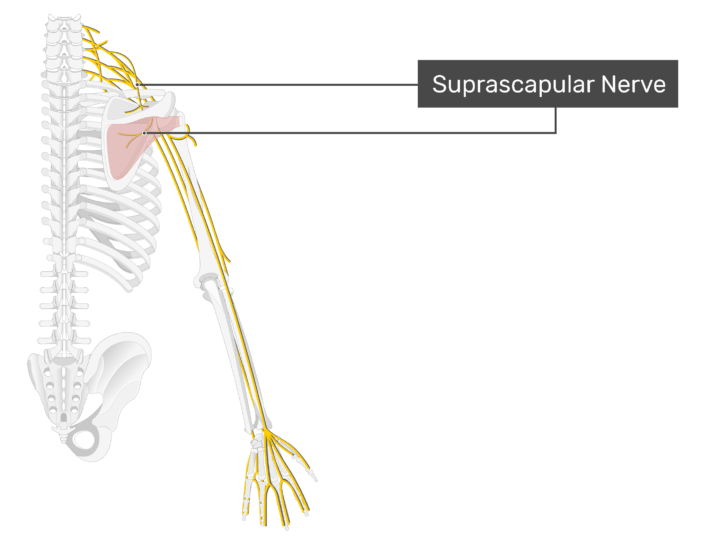 An Overview of the Posterior Muscles of the Arm: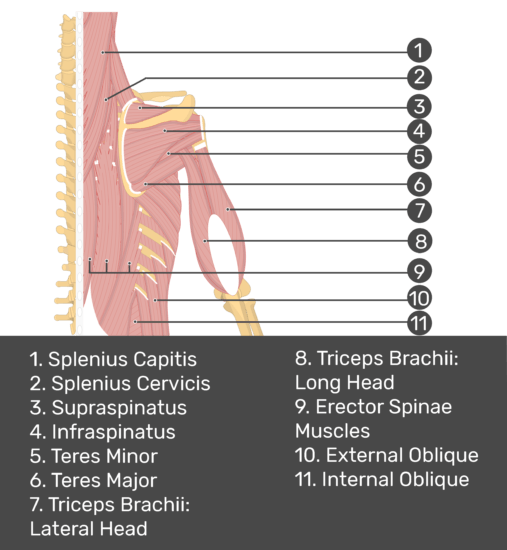 Test yourself while observing the Infraspinatus Muscle